Alyssa Diaz's Character in 'The Rookie' Is Pregnant Again — Is She Pregnant in real life?
When Angela Lopez became pregnant with Wesley's baby in Season 3 of The Rookie, fans couldn't help but be excited — and they were even more excited to learn that Alyssa Diaz was pregnant in real life too! In the show, Angela gave birth to her son Jackson, while in real life, Alyssa also welcomed a son.
Fast forward to Season 5 of the show, and Angela is pregnant once again! Given the show's history of working around real-life pregnancies (Alyssa's co-star Jenna Dewan Tatum also continued working throughout her pregnancy in 2020), people are naturally curious about whether Alyssa is pregnant IRL once again.
Is Alyssa Diaz pregnant?
Alyssa Diaz keeps her personal life very private, so we can't say for sure whether she's pregnant in real life, or if Angela's pregnancy is purely for plot. However, some fans seem convinced that Alyssa will be welcoming baby No. 2 in conjunction with her on-screen counterpart. We'll have to wait and see whether Alyssa shares her own news, but if she is pregnant, we won't be surprised if she again continues to work throughout the pregnancy. (We also wouldn't blame her for taking some time off, though!)
Alyssa Diaz was pregnant in 2020 during the filming for Season 3 of 'The Rookie.'
When Alyssa called up the showrunners and announced she was pregnant, the writers of the show decided to write in her pregnancy for Season 3 instead of covering it up. It worked for the show, and it worked for Alyssa.
"Alyssa just had a baby in real life," series creator Alexi Hawley told Entertainment Weekly in January 2021.
She continued, "That was part of our journey this season was her calling up to say, 'I'm pregnant' and us going, 'OK, great you're pregnant on the show.' Because it's 2020 and we're just rolling with everything. But I do think that ultimately it's been a great storyline for her character. It really does add a level of reality to her experience to finally get this job that she wanted so much, but to be pregnant going into it and knowing the consequences that could come if people knew about it."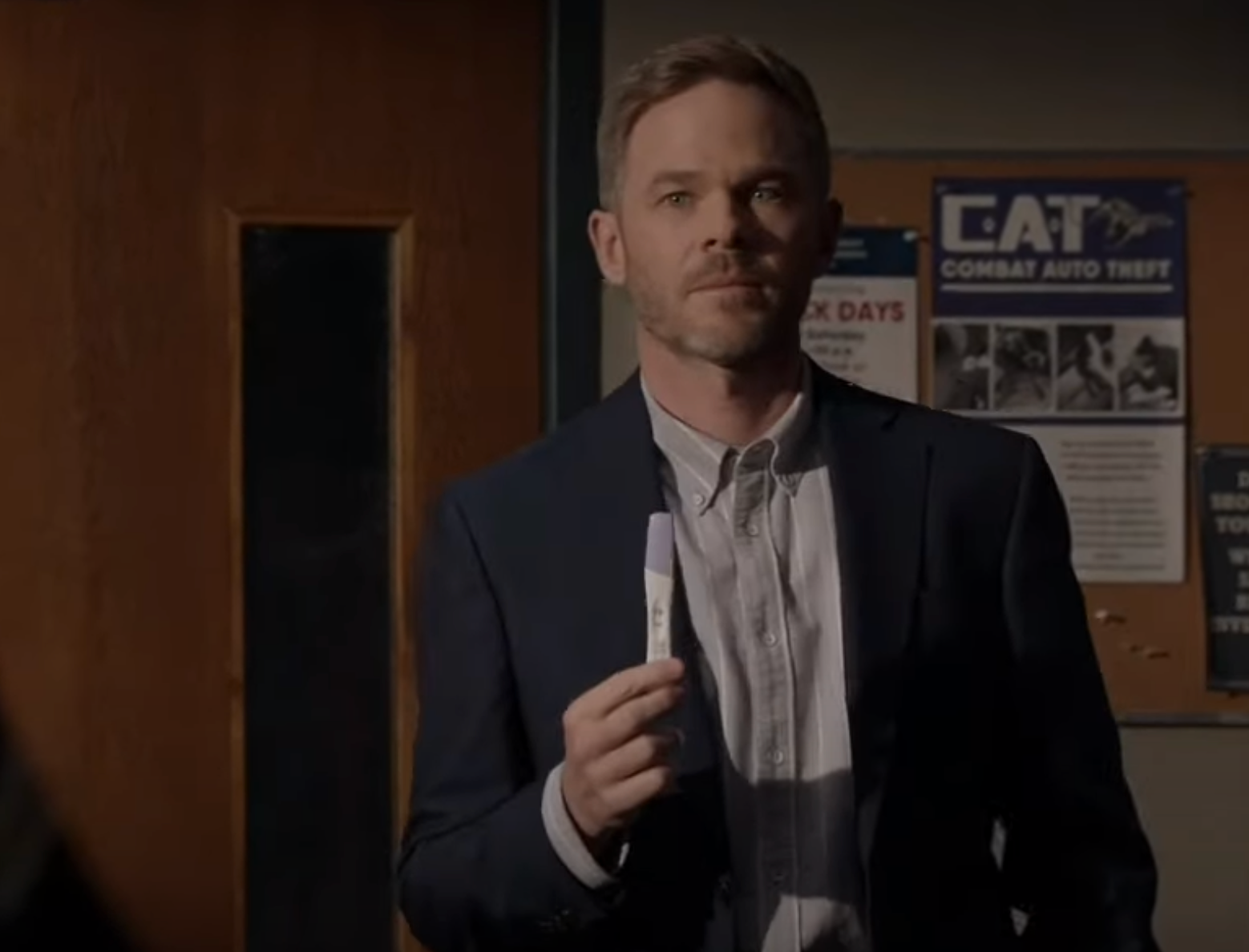 Alexi explained that this storyline with Angela being pregnant was meant to resonate with working mothers and mothers-to-be. It also brought up valid points, like how long can a pregnant cop continue to work? The job is physical and dangerous.
"I think it will resonate with a lot of women in the workplace who have had to walk that line. It does add a great layer of drama and complication to her story. How does she navigate being pregnant on the job? How does she navigate when and where to tell people? And then also how long can you really do the action-y part of being a cop when you're pregnant? There's a lot of really rich stuff that we mine with her," Alexi said.
Who are Alyssa Diaz's children and husband?
In 2019, Alyssa announced that she and her boyfriend, singer and songwriter Gustavo Galindo were engaged. A year later, they announced they were pregnant with a baby boy. Gustavo also has a daughter who appears to be from a previous relationship.
"2020 has been quite a ride. It started in Hawaii with an engagement and ended with a beautiful baby boy Alyssa and I are so happy to welcome our son to the world. His big sister is also very excited and happy which makes me even happier," Gustavo wrote on his Instagram (in a post that has since been deleted).
Alyssa also announced the pregnancy in an Instagram post that has since been deleted, writing, "One year ago today I got engaged to the love of my life. And now we are celebrating the birth of our son. It's been a helluva of a year but love and hope is what gets us through. Thank you Gustavo for all the light, love, and laughter you bring into my life. I didn't know my heart could crack open so big."
For now, we don't have any further info about whether Alyssa is pregnant IRL, but in the meantime, we look forward to seeing the Baby No. 2 storyline develop on The Rookie!
Catch new episodes of The Rookie Tuesday at 8 p.m. on ABC, or stream the series on Hulu.