'Password' host Keke Palmer has interesting opinions about dating — Does she have a boyfriend and who has she been in a relationship with in the past?
Renowned Nope actress and NBC's Password host Keke Palmer shared some important advice about self-love on her Twitter.
"Life is not about getting everything right or coming out unscathed, but instead loving yourself while unlearning the things that were put in place for you to hate yourself," she wrote in a deleted 2021 tweet.
That moment of "self-actualization," as Keke called it, has seemingly allowed her to find more than just self-love — though, sadly, romantic love doesn't always last. The Hustler actress and ex-boyfriend Darius Jackson went Instagram official on her birthday in 2021, eventually calling it quits in 2022.
Keke Palmer met her ex-boyfriend at a fellow celeb's house — is she dating anyone now?
According to MadameNoire, the former couple met at a party at Diddy's house, and the athlete is the brother of Insecure actor Sarunas Jackson.
On August 27, 2021, Darius gushed about Keke, who is a very proud Virgo, on her birthday. "Never would've expected summer 2021 to turn out the way it did, but here we are. You've been a blessing from above, and I thank you for showing me a lot of feelings I didn't know I had in me and also seeing me as someone you can finally be yourself to," he wrote on Instagram.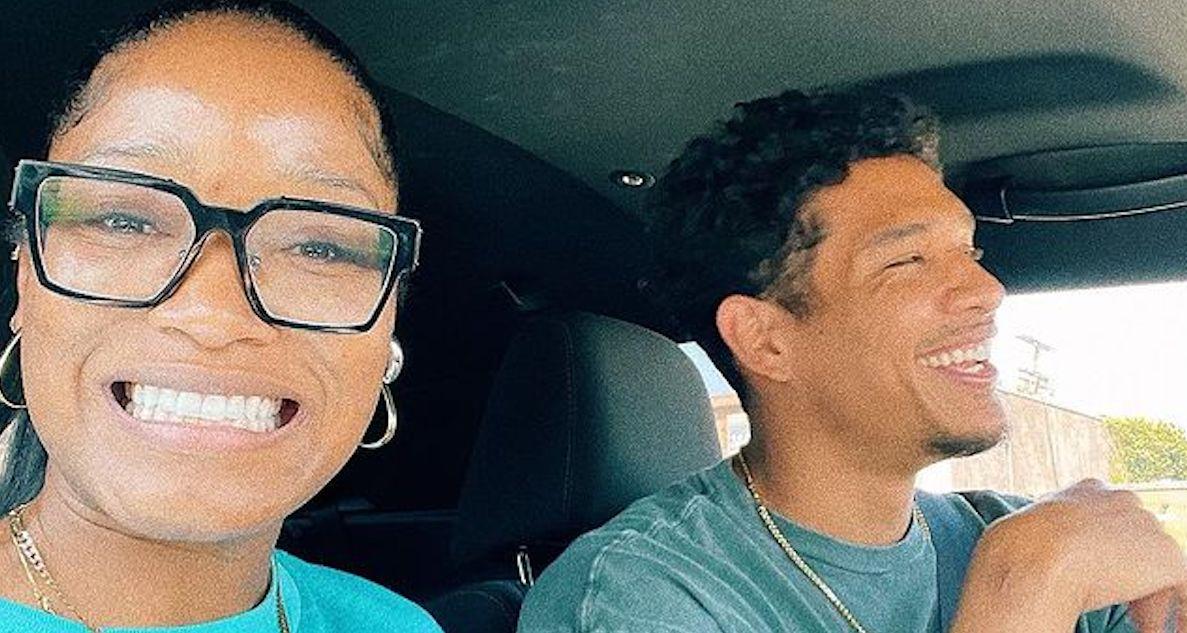 "I'm glad [we've] been able to help each other throughout our lowest of times and show one another that what we are bringing to the table is everything that we got. Enjoy your day, make the most of it, and happy birthday. I love you."
But sadly, the bliss came to an end in March 2022 — or, at least, that's what it looks like.
When Keke removed all of her obviously coupled-up photos from social media, the jig was up. Not only that, but the pair unfollowed each other on Instagram.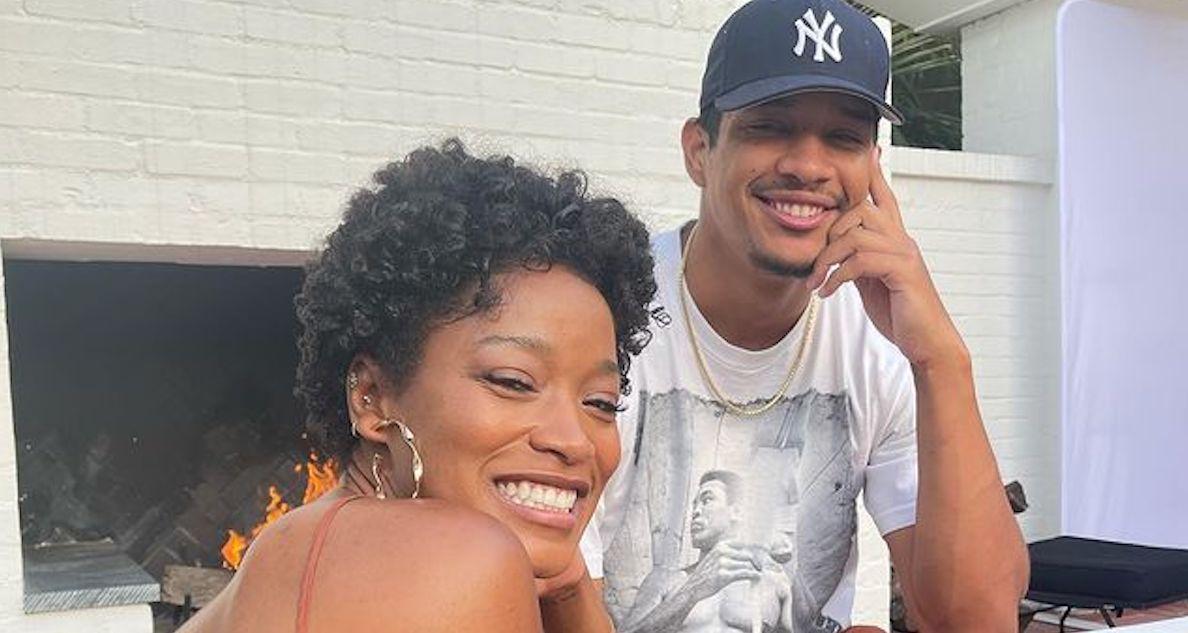 Before Darius, Keke has been linked to Elvin Jackson, and rapper Stijn Derksen (better known as Styn). She was also rumored to have dated her Brotherly Love costar, Quincy Brown.
There's no evidence that she's dating anyone in the summer of 2022, but even if she was, Keke considers herself "single until [she's] married."
"I don't believe in girlfriend and boyfriend. I'm single 'til I'm married. Let's just kick it, love," she wrote on Instagram in April 2021.
Keke Palmer usually keeps her relationships off social media.
Darius' very public display of affection on the social media platform was a big deal for Keke, who usually keeps her love life very private.
In an interview with Harper's Bazaar in 2020, she admitted that she keeps her private life and work life separate, and does not date anyone with the "same career."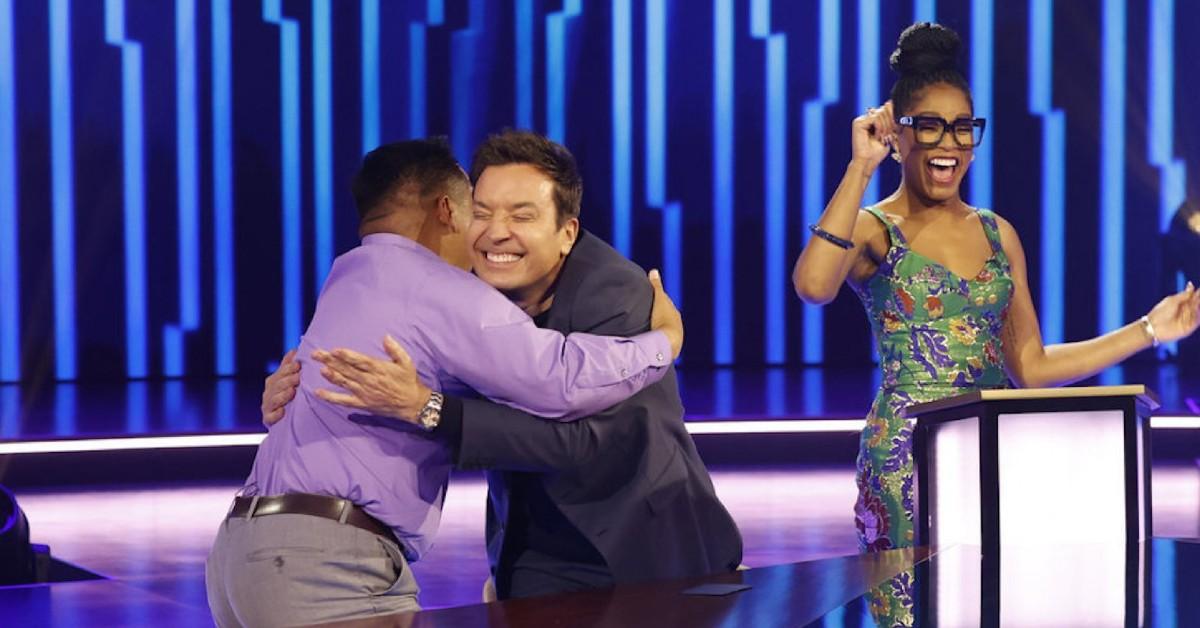 "I don't really do relationship stuff online, mainly because I don't know how I would do it without looking, like, cheesy or something, you know?" she explained. "Yes, I'm a hundred percent authentic, but there is stuff that I do save for family and friends."
She continued, "I do have a Finsta. Sometimes I forget to post on there, 'cause I do post a lot of real moments and raw moments on my main Instagram page. But at the same time, when it comes to romance, [posting about it] doesn't really come naturally to me, so I feel like, why force it?"
Even if she does have a new beau, it's possible that she's keeping the deets super private. It's none of our business!