Pictures of Millie Bobby Brown wearing a large ring on her finger spark engagement rumors to boyfriend Jake Bongiovi – but is she really engaged?
At just 18 years old, Millie Bobby Brown already has a remarkably successful career as an actress. The Stranger Things star has a bright future ahead of her, and although she's been in the public eye for years, it still seems a bit early for her to be considering marriage. Even so, Millie was spotted sporting a pretty large diamond ring on her ring finger, and that naturally led many people to wonder if she's actually engaged.
Is Millie Bobby Brown engaged?
Millie has been dating Jake Bongiovi, the youngest son of Bon Jovi frontman Jon Bon Jovi, and she has most recently been spotted on an outing in New York City with him. During the outing, in which the two seemed affectionate and were sporting pretty casual looks, it was impossible to ignore the massive rock that Millie was sporting on her left ring finger, which is typically the finger reserved for an engagement ring.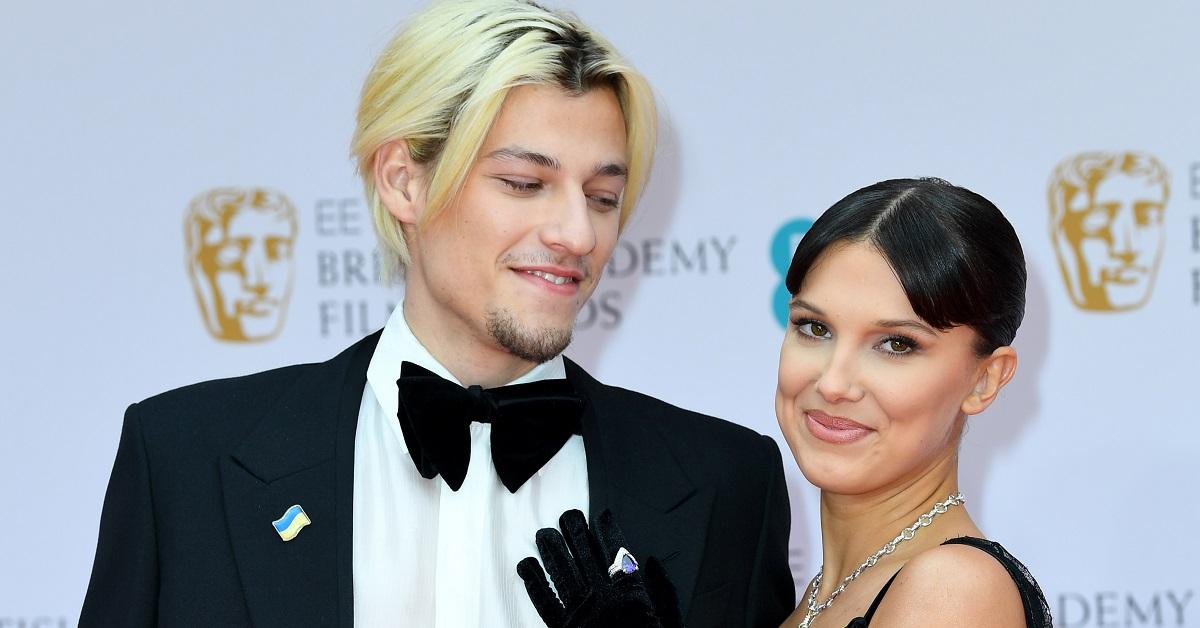 The ring was one of several that Millie had on, but given its placement, many suspect that Jake and Millie might be engaged. While an engagement is certainly a possibility, we've had no official confirmation via social media or any other channel that the two are actually engaged, and it's possible that Millie just chose to wear a particularly shiny ring on that finger for this outing. We'll have to wait for more proof before we know anything for sure.
Millie and Jake have been dating for more than a year.
Thanks to the debut of both parts of Stranger Things' fourth season, Millie has been busy on a whirlwind promotional tour. She's had plenty of time for Jake, though, and the two have been spotted all over the world offering each other affection and seeming intimate. They were first spotted together early last summer, and they made their official debut as a couple in March of this year.
Given how young Millie is, and the relatively little time the two have been together, it would be a little strange if they were already engaged. Their bond seems to be pretty strong, though, and being a star at such a young age can lead you to become more mature more quickly. Millie has certainly been famous for quite some time, and she may feel that she's ready to enter the adult world even though she's still quite young.
'Enola Holmes 2' is coming soon.
Although most people know Millie first and foremost from Stranger Things, she's also developed something of a small franchise for herself with Enola Holmes, which has a sequel coming that we just got our first look at.
The sequel will see Millie's Enola attempting to escape the shadow of her brother Sherlock by opening up her own detective agency.
"We set the film in the hustle and bustle of London, which is something that we didn't really get to see as much in the first one," Millie told Entertainment Weekly. "We got to really see what this young girl is doing in this crazy city that surrounds her night and day, and we get to explore these places in great detail."