Who is Phoebe Bridgers dating right now? The Grammy-nominated singer is subjected to infidelity in her recent relationship.
Singer-songwriter Phoebe Bridgers isn't married, but it seems like that's about to change — despite her stated aversion to weddings.
"I hate the idea of a wedding so f–king much," Phoebe told GQ in 2019. "Understandable with a dysfunctional family. But I also think it's badass when women are like, Yeah, well, my third husband is… I think it's kind of romantic, and it means you do what feels right. I'm marrying everybody I fall in love with. Prenups up the wazoo."
The artist — who currently holds four Grammy nominations — has discussed her love life in other interviews and in her songs, too. Here are more details about her romantic past, and where she stands now.
Phoebe Bridgers dated singer-songwriter Ryan Adams and later accused him of emotional abuse.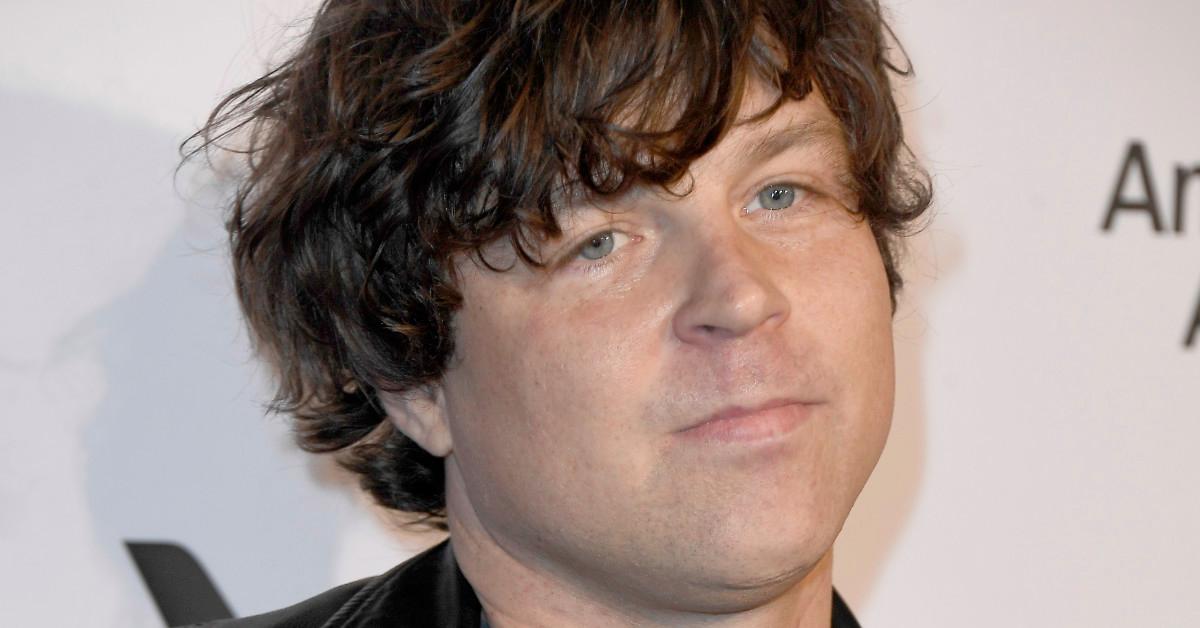 Phoebe was one of the women who spoke out about ex Ryan Adams in a 2019 New York Times article about the singer-songwriter's alleged emotional and verbal abuse and manipulative behavior. (According to The Fader, her song "Motion Sickness" is about Ryan.)
Phoebe met Ryan at his studio in 2014 when she was 20. She impressed him with one of her songs, and he gave her a vintage guitar, proposed putting her songs out as a vinyl single on his label, and insisted that she open for him on his European concert tour, she said. Their texts became flirty, and they soon fell into a romance, Phoebe recalled.
But then Adams turned obsessive and emotionally abusive, Phoebe told the newspaper. He sent her a barrage of texts, interrogated her about her whereabouts, demanded that she engage with him in phone sex, and threatened suicide if she didn't reply quickly, she said. She eventually broke up with Ryan, and he then became evasive about the professional offers he had made, according to Phoebe.
Even after the split, Ryan continued pursuing her and dangling opportunities in front of her, she said. (Through his lawyer, Ryan denied Phoebe's account of their relationship, telling the Times it was "a brief, consensual fling.")
Phoebe Bridgers also dated her drummer, Marshall Vore.
Phoebe also had a relationship with Marshall Vore, who plays drums on her records. The two collaborated on her song "ICU" (later renamed "I See You"), which details their breakup. (Example lines: "If you're a work of art / I'm standing too close / I can see the brush strokes / I hate your mom / I hate it when she opens her mouth / It's amazing to me how much you can say / When you don't know what you're talking about.")
"When we first broke up, it was so hard and heartbreaking," she said in an Apple Music interview, per Genius. "It's just so weird that you could date and then you're a stranger from the person for a while. Now we're super tight. We're like best friends, and always will be. There are just certain people that you date where it's so romantic almost that the friendship element is kind of secondary. And ours was never like that."
Phoebe and Marshall are still collaborating, too. "Every time I meet someone new, whether I'm dating them or it's platonic, the Marshall anomaly in my life is very hard for people to understand," she told Stereogum in 2020. "He's a weird guy, too. He's super quiet and f–king hilarious. We write tons of s–t together. I don't really feel like a song is done unless I send it to him."
Phoebe Bridgers was currently in a relationship with actor Paul Mescal.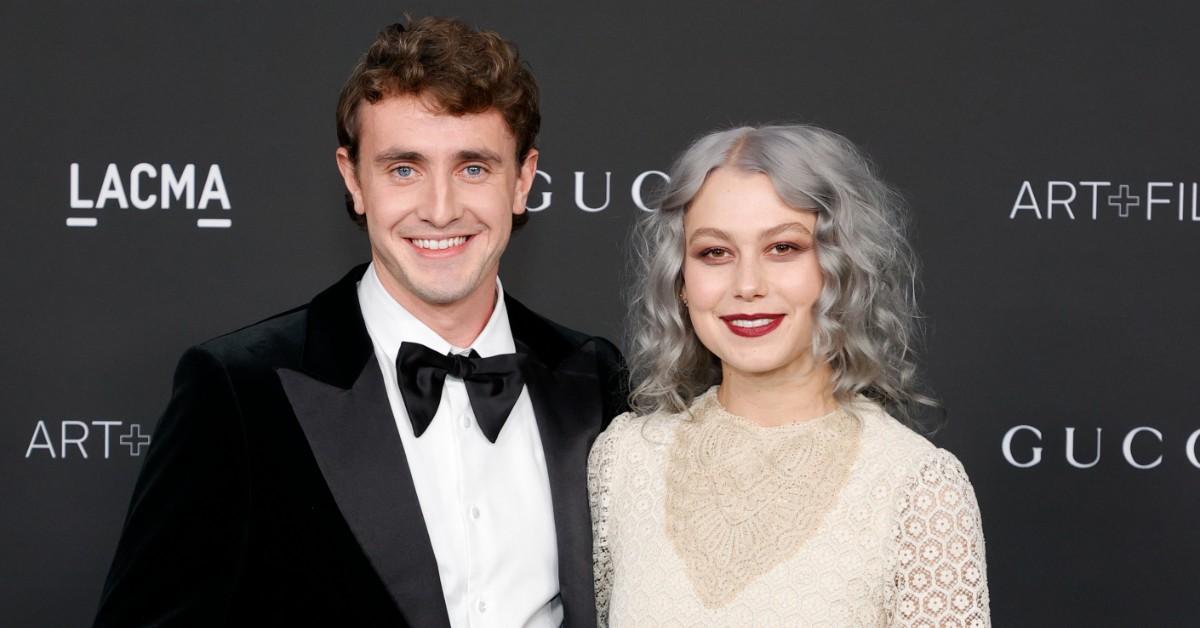 Though the "Kyoto" singer has only been publicly dating the Irish Normal People actor since November 2021 — which was when they made their couple-core red carpet debut — they have reportedly been seeing each other since 2020.
It all began when a flirty Phoebe tweeted "finished Normal People and now I'm sad and horny oh wait," on May 11, 2020. Paul, who is clearly a fan of Phoebe's, quickly responded.
"I'm officially dead," he tweeted. We, too, would've died! Hilariously, playing on a famous meme, Phoebe then said "nooo don't die your so talented aha." And the rest is history.
In fact, in November 2022, the pair are reportedly engaged!
In a recent interview with The Guardian, Paul discussed his decision to take a step back from social media.
"I just don't think it's particularly useful for people to see, like, literally you … I thought it's either get off the bus now or stay on it, and I wanted to get off," he said.
His quotes were followed by a revealing note buried within a pair of parentheses: "(Mescal did, however, stay on long enough to exchange charged messages on Twitter and Instagram with the musician Phoebe Bridgers; the pair are now engaged.)" Of course, this (possibly premature) announcement caused the internet to, well, explode.
Since its initial publication, the interview has been edited to read "the pair are reported to be engaged." Interesting. Either way, Phoebe and Paul are madly in love, and it all started with a silly, suggestive tweet.
Update: Phoebe Bridgers and Paul Mescal's relationship is rumored to be over alleged infidelity.
On Twitter, fans are speculating that Phoebe and Paul, who began dating in 2020, are over.
"Processing the Phoebe Bridgers Paul Mescal breakup rumors," wrote @bigdybbukenergy alongside a crestfallen video of Steve Carrell.
"Not me genuinely stressed at rumors that Phoebe Bridgers and Paul Mescal have broken up," chirped @eilis_walsh.
But brace yourself, because that's just the tip of the iceberg. The reason why Phoebe and Paul allegedly broke up is what has sent fans into a tizzy.
Twitter user @breadlover48875 basically summed up the rumored tea perfectly. "Paul Mescal potentially calling off his engagement to Phoebe Bridgers because she may be dating Bo Burnham but also she kissed Matty Healy is the bisexual Avengers Infinity War," she wrote.
To summarize, there is speculation that Phoebe may have cheated on Paul with comedian Bo Burnham. There's also a photo of Phoebe kissing Matty and we know this is a fact because the 1975 singer literally posted it on Instagram.
Filmmaker Bo also makes an appearance in the picture, which definitely doesn't make us feel better. But for all we know, Matty could just be continuing his tradition of kissing women at concerts.
As for Phoebe and Bo, nothing is confirmed yet, but a "very reliable source" told celebrity gossip account DeuxMoi that Phoebe and Bo were seen "making out" and "canoodling" in L.A. In fact, the account received several submissions regarding this unexpected courtship.