What is Jameel Alexander Thermiotis' net worth? Princess Iman of Jordan's husband has an impressive fortune.
Royal watchers are understandably curious about Jameel Alexander Thermiotis — and his job and net worth — now that we know he's engaged to Princess Iman of Jordan. The eldest daughter of King Abdullah II and Queen Rania Al-Abdullah is set to marry the venture-capital executive.
Unfortunately, not much is known about Thermiotis, but we do have some intel on Princess Iman's new fiancé. Read on for more details about the spouses-to-be.
The Royal Hashemite Court announced the engagement on July 6.
In a statement on its official website and on its social media channels, Jordan's Royal Hashemite Court announced Princess Iman's engagement to Thermiotis on Wednesday, July 6.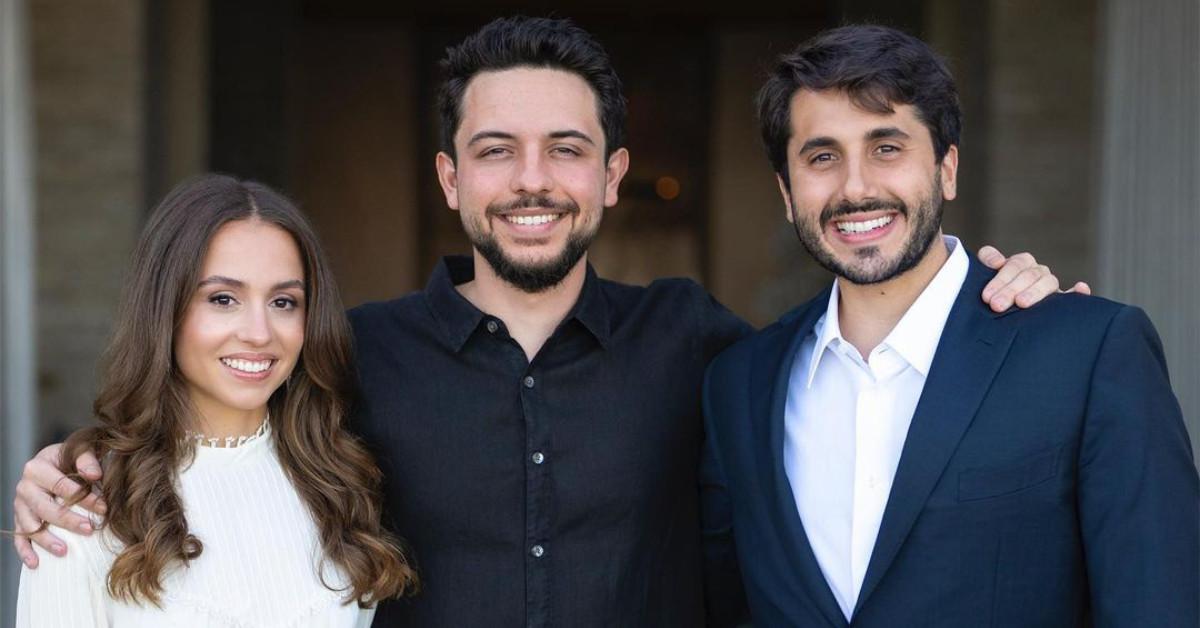 "The Royal Hashemite Court is pleased to announce the engagement of Her Royal Highness Princess Iman bint Abdullah II to Mr. Jameel Alexander Thermiotis, on Tuesday, 5 July 2022, in the presence of Their Majesties King Abdullah II and Queen Rania Al Abdullah, as well as Their Royal Highnesses Crown Prince Al Hussein bin Abdullah II, Prince Hashem bin Abdullah II, and Princess Salma bint Abdullah II, in addition to members of Mr. Thermiotis' family," the statement reads.
The court also stated that it "extends its sincere congratulations to Her Royal Highness Princess Iman and Mr. Thermiotis on this occasion and wishes them a lifetime of happiness."
A wedding date for Iman and Thermiotis hasn't been announced yet.
Family members congratulated the happy couple on their engagement.
Queen Rania, soon to be the mother of the bride, posted her congratulations to Iman on Instagram on Wednesday. "Congratulations, my dearest Iman; your smile has always been a gift of love that I've cherished since the day you were born," the 51-year-old wrote, captioning the official portrait of the happy couple. "I wish you and Jameel a life filled with love and laughter!"
Hussein, Crown Prince of Jordan, also shared his well-wishes, captioning a portrait of himself with Iman and Thermiotis. "Warmest congratulations to my dear sister Iman and to her fiancé, Jameel, on their engagement," he wrote in his Instagram caption. "I wish you a lifetime of happiness together."
Iman, 25, is the second-born child of King Abdullah II and Queen Rania. She and Hussein, 28, are the siblings of Princess Salma, 21, and Prince Hashem, 17.
JAMEEL ALEXANDER THERMIOTIS Profile Summary
Jameel Alexander Thermiotis, fiancé of Jordan's Princess Iman, is a managing partner at a New York City venture capital firm.
Profession: Venture-capital managing partner, fiancé of Princess Iman of Jordan
Net worth: $15 million (rumored)
Birthplace: Caracas, Venezuela
Partner: Princess Iman bint Abdullah II (engaged 2022)
Jameel Alexander Thermiotis reportedly has a multi-million net worth in his job as a financier.
Thermiotis was born in Caracas, Venezuela, to a Greek family, Town & Country reports. He now works as a managing partner at a venture capital firm in New York City, the magazine adds.
Estimates of Thermiotis' net worth are sketchy at best, but multiple websites report that he has a minimum of $15 million to his name.