Who is Jamie Foxx dating these days? Here's what we know about his current partner and exes.
When we think of Jamie Foxx's love life, naturally we think of Katie Holmes. The high-profile pair dated for six years…until breakup rumors started swirling when he was spotted holding another woman's hand in public in August 2019.
So is he with 21-year-old Sela Vave — the sexy singer he had mentored and was spotted out with — or is there someone new?
Who is Jamie Foxx dating now?
A few months after Jamie and Katie broke up, the Ray star was spotted with someone named Dana Caprio. According to InTouch Weekly, Jamie and Dana met through mutual friends and were first spotted together dining out at Mr. Chow in Beverly Hills. Thanks to Radar Online, we even know when Jamie started liking Dana's (mostly bikini-clad) Instagram posts: July 2019.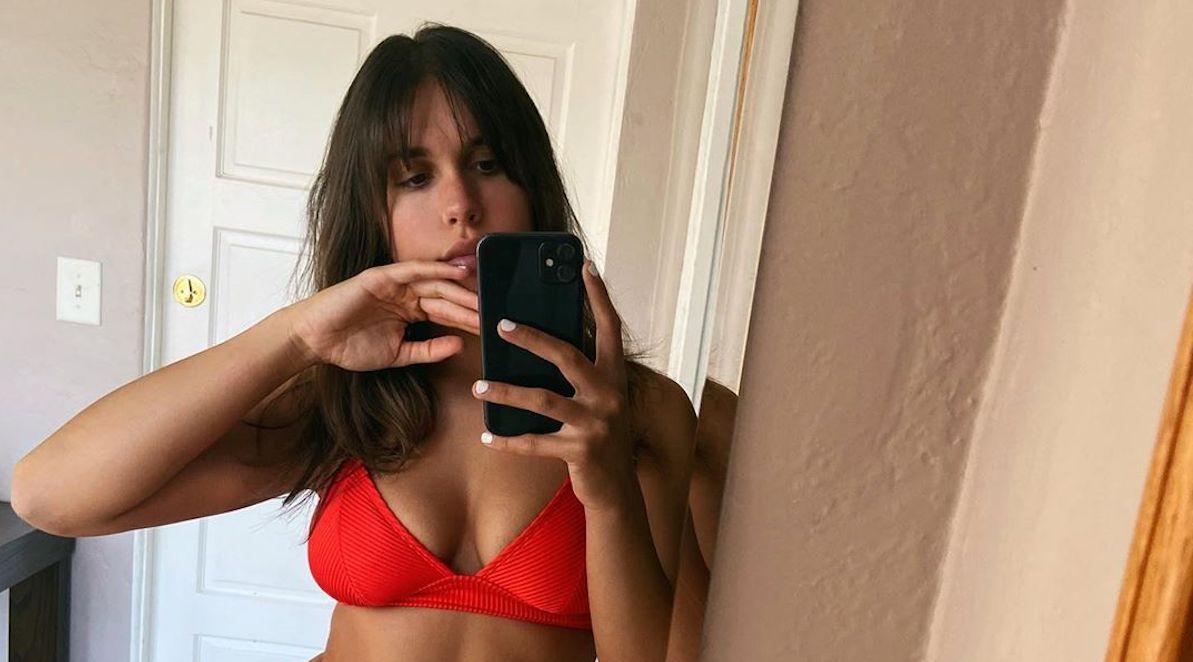 Dana is one of the few accounts Jamie follows, though he claims 15.3 million followers of his own. 
"Jamie has been a big fan of Dana for months and they've been spending a lot of time together recently," a source told Radar Online. "He's not one for PDA but he's made it known that he's very into her and she's been showing him off online."
In May 2022, Jamie Foxx was spotted getting cozy with a mystery woman on a Yacht in South France. The 54-year-old actor and his unidentified date shared kisses aboard the boat and enjoyed a jet-ski ride on the open water together. Till now, the name of this lady is not known, but could it be Dana Caprio?
Here's what we know about Dana Caprio.
Dana is said to be a server at Sur, the famous restaurant at the center of the Vanderpump Rules drama on Bravo. She's also signed to Wilhelmina Models in New York and is a fitness model and boxing studio coordinator to boot.
Dana reportedly showed up in Jamie's IG stories in October of 2019 amongst a friend group headed off to a big Halloween bash where her man performed alongside Snoop Dogg and Busta Rhymes.
These days, it's hard to say whether Dana and Jamie are still an item. Neither appears to post much about their dating life on social media, so it's entirely possible that they are either no longer romantically linked, or maybe they just prefer to keep things private — we totally get that!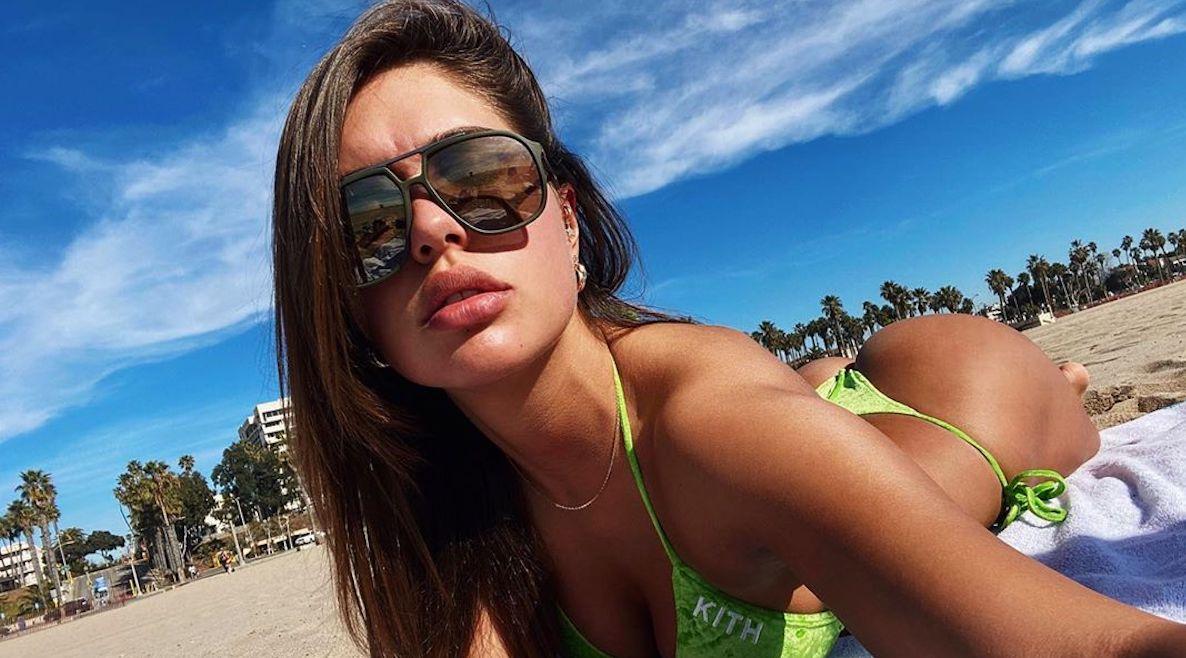 What happened to Jamie Foxx and Katie Holmes?
The duo was good at keeping their love life under wraps. There was some Memorial Day weekend drama that marked the end of their romance in May 2019.
A source for Jamie said Katie was meant to meet him in NYC and cancelled two hours before her flight. But Katie's source says, "…he did something s****y at the last minute, and that was that. He canceled on his own and never got on the plane."
The pair have not been spotted together since they made their Met Gala debut as a couple in May 2019.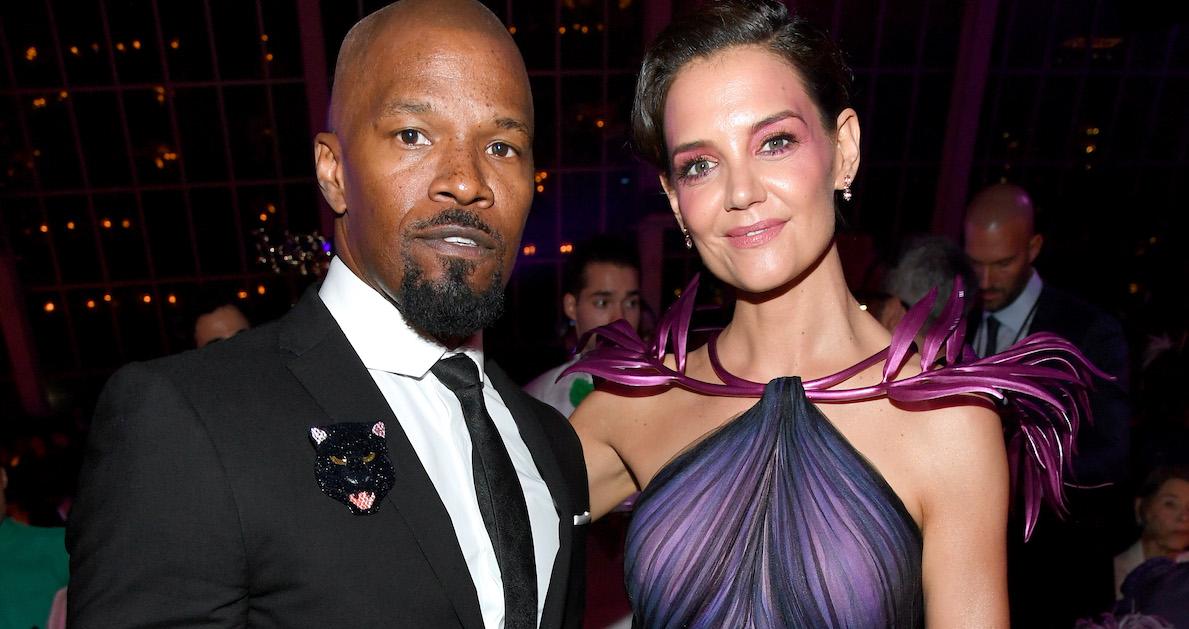 Did Jamie date Sela Vave?
Officially, no; Sela and Jamie never officially called themselves a couple. But the two certainly shared a close bond, with Jamie acting as her mentor in the music biz. They reportedly traveled to Disneyland and the Hamptons as a pair, and she was not shy about sharing photos of them together on her Instagram page beginning in June 2019.
Apparently, Jamie had been split from Katie for three months when they started showing up places together. 
"I feel like she's really going to make some noise," Page Six reports Foxx said of Sela.
And she posted a photo of them together on social media with the caption, "I am so grateful to this man! Thank you so much @iamjamiefoxx for everything you do and for believing in me. #feelingblessed 🙏🏽"
Who else has Jamie Foxx dated?
Per WhosDatedWho, Jamie Foxx has been in relationships with Natalie Friedman (2019), Stacey Dash (2010), Sky Nellor (2009), Stacy Keibler (2008), Eva Marcille (2006), Meagan Good (2006), Christina Milian (2005), Leila Arcieri (2004 – 2005), Adriane Kelly (2000), Vivica A. Fox (1997), Connie Kline (1993), Kristin Grannis, and Olivia Munn.
Jamie Foxx has had encounters with Cristy Rice (2013), Dominique Simone (2010), Nikki Giavasis (2009), Dollicia Bryan (2009), Ashley Scott (2008), Fantasia Barrino (2006), Iliana Fischer (2002 – 2004) and Debbie Allen.