What is Jamie Reuben's net worth? Potential heir to the Reuben Family's fortune.
Although Jamie Reuben has built a rapport with some of the most idolized individuals — Kim Kardashian and Paris Hilton — we still don't know much about him. Reuben is the son of billionaire real estate mogul David Reuben. While Reuben has managed to keep much of his personal life and wealth under wraps, his desire to build his portfolio only calls for more light to be shed on what his fortune looks like.
Who exactly is Jamie Reuben and what's his net worth? Let's take a look at the potential heir to the Reuben family fortune.
JAMES ADAM REUBEN Profile Summary
Jamie Reuben is the 34-year-old son of British billionaire David Reuben. While he's heavily involved in his family's businesses, he's also looking to build a portfolio of his own. When he isn't hanging around prominent individuals like Boris Johnson, Reuben is often attending Newcastle United games.
Profession: Businessman
Net worth: $5 million (unconfirmed)
Birthdate: May 1987
Birthplace: London, England
Residence: Marylebone, London (unconfirmed)
Education: Educated at North Bridge House School
Married: No
Jamie Reuben, also known as "the mysterious bachelor," is a British businessman.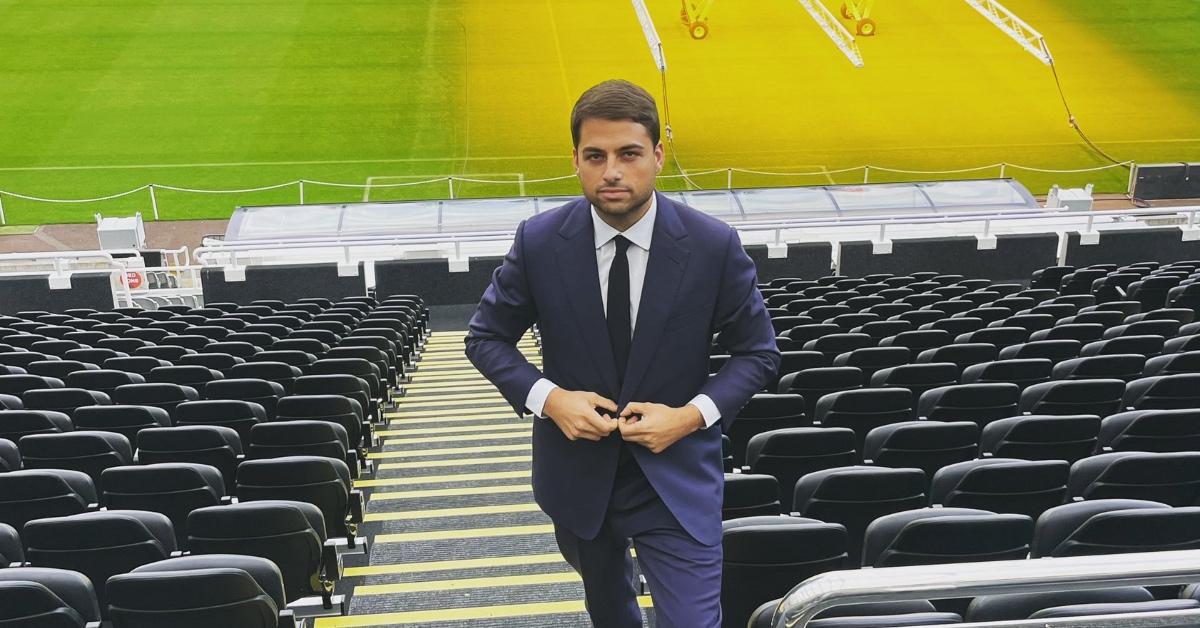 Reuben is 34 years old and the potential heir to his father's fortune. David built his net worth of $7.3 billion through his involvement in real estate and technology. Reuben's father and uncle, Simon Reuben, who work closely together on their business dealings, were born in Mumbai but raised in the United Kingdom.
Reuben's father started trading metals in the U.K., while his brother "imported carpets and bought real estate," reports Forbes. The two have been unstoppable, which has allowed them to drive their family's fortune into the billions. Currently, the brothers own a large portion of an upscale area in London called Mayfair.
While Reuben may not have a net worth that levels up to his father's, he's certainly building a portfolio to get there. According to The Sun, Reuben currently serves as the managing director of the 200-year-old Burlington Arcade, which both his father and uncle own. Reuben is also said to serve as a director at Arena Racing Company and Queens Park Rangers Football Club, both in Britain.
Is Jamie Reuben's net worth similar to his father's? Not exactly.
Reuben's net worth hasn't exactly been made public but sources like The Sun have reported that it could be somewhere between $1 million and $5 million. However, if he inherits his father's fortune along with half of Reuben Brothers Limited, his net worth could easily climb into the billions.
Jamie Reuben could be the next owner of the Chelsea Football Club.
Although Reuben primarily spends his time helping to run family operations, he's been named as a potential bidder for the Chelsea Football Club. For decades, the sports team was owned by Russian oligarch Roman Abramovich, but after Russia invaded Ukraine, giving rise to the war, wealthy Russian citizens have been forced into liquidating their assets.
Abramovich recently put Chelsea Football Club, a London franchise up for auction. Bloomberg reported that the youngest of the Reuben men has been considering placing a bid on the team and "could tap his family's expansive wealth to help fund the deal."
While owning the Chelsea Football Club would certainly look good in Reuben's portfolio and increase his net worth, he has reportedly received backlash from Newcastle fans over the possible deal.