Jazz Jennings and her family's last name actually ties into their Ethnicity.
Even if you've followed Jazz Jennings since she started sharing her life as a kid years ago, there may be things you don't know about her and her family. And for the most part, that's the way they intend to keep it.
They're open about most aspects of their lives on I Am Jazz, but still prefer to keep some things private. One thing that fans are curious about, though, is what Jazz and her family's ethnicity is.
At the end of the day, it doesn't matter what ethnicity Jazz is, or whether or not she or her family want to share that part of their lives with the world. Jazz is an activist for the LGBTQ+ community and her family is just as involved in her mission. That's really what counts. However, it's hard for fans not to be constantly curious about reality TV families in general.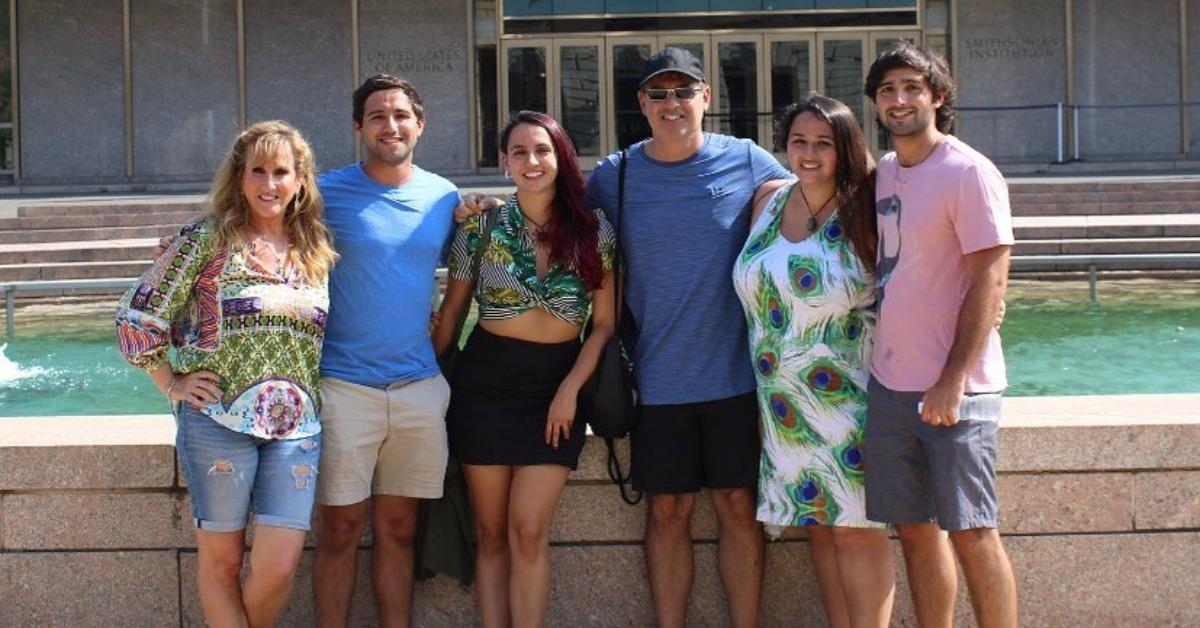 12 facts about Jazz Jennings's parents, siblings, and ethnicity
1. Jazz Jennings is an American YouTube personality, spokesmodel, television personality, and LGBT rights activist. She was born on October 6, 2000, in South Florida to Jeanette Jennings, and Greg Jennings.
2. 22-year-old Jennings is one of the youngest publicly documented people to be identified as transgender.
3. Jazz Jennings was born male and originally called Jared. When she turned five, Jazz was sure she was inclined to be a female and started scouting for new names. Jazz chose her name after seeing her big sister play Princess Jasmine's character. She coined Jazz from Jasmine!
4. She has three other siblings namely Sander Jennings, Ari Jennings, and Griffen Jennings.
Jazz has an identical twin brother Griffen. Sander and Ari are her older brothers. Sander is a Tv personality, social media influencer, and middle child to their parents.
5. Jazz has undergone plastic surgeries. "Finally undergoing bottom surgery has allowed me to confidently flourish in my new body and dismantle any remaining gender dysphoria. For the first time, my body fully reflected my soul — how I felt on the inside".
6. Although Jazz and her family don't talk about religion or their ethnicity much on I Am Jazz, the family is Jewish. In fact, her mom Jeanette Jennings told the Miami Herald in 2015 that Jennings isn't even the family's real last name.
7. Instead, they use it as a stage name, in a way, to maintain at least a portion of their privacy outside of reality TV. Their real last name, according to Jeanette, is tied to their ethnicity.
Jeanette and Greg Jennings used fake names to protect their identities when they first started filming the show. Instead, they were going by Renee and Scott to maintain their privacy. These days they're going by their real first names again while continuing to keep their last name under wraps.
"Jennings is our pseudonym," she told the outlet. "It sort of make[s] life easier. We try to hide our real last name as much as possible. Our last name is a very Jewish, long last name. We found it easier at this point. [Jazz is] known as Jazz Jennings. With the TV show, they're not going to tell anybody where we live. The TV show is not going to reference our true last name."
8. True to what Jeannette said, she remains protective of her kids on the show. In Season 8, as Jazz branches out and tries to be more social amid criticism from anti-trans individuals, Jeanette does her best to keep a close eye on her kids, Jazz in particular.
And, judging by Jeanette's decision for the family to use a different last name, safety is clearly the most important thing here.
Keeping a few things to themselves allows them to maintain some sense of normalcy.
9. Jazz's parents aren't divorced. They're still together amid split rumors.
Based on the way I Am Jazz Season 7 is going so far, it appears Jeanette and Greg are still doing just fine. They haven't made any public announcements about getting divorced, and in August 2021, Jazz posted a congratulatory Instagram post for their anniversary. Jazz added the caption, "Happy anniversary mom and dad! I love you both immensely, and I'm inspired by your love every day. You two are the best." According to their show and according to social media, the marriage is still intact.
Along with raising Jazz, Jeanette, and Greg also have three other children: Ari, Sander, and Griffin. The Jennings family stays quite busy with everything they have going on. As for now, there doesn't seem to be a divorce on the horizon.
10. Jazz Jennings and her family have been in the public eye for years.
Jazz first appeared on 20/20 when she was seven. At the time, she explained she knew she was transgender from an even younger age, and her parents appeared on the show to express their support. From there, Jazz and her parents continued to make appearances and share their experiences with the world.
You can't really blame Jazz's parents for wanting to keep some parts of their life as private as possible. Jazz, her parents, and her three siblings are willing participants on I Am Jazz, but it has to be hard to share every part of their lives with the world.
11. Jazz is reportedly worth approximately $500,000, according to multiple outlets. However, it's unclear how much of her earnings come from her time on reality TV.
Greg obviously takes home a check from starring on the TLC reality show, but he also has other obligations keeping him busy.
12. Jazz Jennings was dating Ahmir Steward but they reportedly broke up in 2022.
Jazz Jennings and Ahmir Steward, the reality star's first-ever boyfriend, broke up last year (2021) in April.
An Instagram throwback pic of him as a baby helped confirm whether the 22-year-old is part of the trans community. "Nope," he replied to a commenter who asked if he is trans. 
And while Jazz is candid about the fact that she and Amir are "not together anymore," the two remain close friends. So close, in fact, that she invites him to be by her bedside as she recovers from her third gender confirmation procedure. "I want his support as a friend," she says.