Is Jenna Ortega dating anyone right now? Here's the scoop on 'The Fallout' star relationship.
The latest project you'll be able to catch Jenna Ortega in is a drama called The Fallout. She's starring in the HBO Max film alongside Shailene Woodley and Maddie Ziegler. Jenna landed the leading role, and it's not the first time she's had a major part in a movie or TV show.
She was the star of Stuck in the Middle on the Disney Channel from 2016 to 2018, and she was a big deal in the second season of Netflix's You as well. Not to mention, she also happened to star in 2022's Scream.
Since Jenna has so much going on in her career right now, her fans are curious to know if she's currently dating anyone. Here's an update on her love life.
Is Jenna Ortega married to Gwendoline Christie?
Though this pairing lives rent-free in our fantasies, Jenna and Gwendoline (Game of Thrones) aren't actually married. As for where this rumor stemmed from, it may have something to do with the cheeky scream queen calling Gwendoline her "wife" in a Wednesday cast interview for TV Insider.
After Jenna's Wednesday costar — who plays Principal Larissa Weems — passed her the microphone, Jenna gazed into her eyes before saying "Thank you very much, woman."
"My woman. I love you," she continued. With Gwendoline laughing and the interviewer appearing to be confused, Jenna clarified her comment.
"Sorry, that might be disrespectful, but that is my nickname for her. 'Cause she's my wife."
Obviously, the "clarification" came with more cheekiness. "Sorry, I look at you, I get so, I get — my heart," she said to Gwendoline, adorably flustered. Clearly someone has a crush. (Don't mind us, we'll be busy writing some romantic fanfiction.)
Is Jenna Ortega dating anyone right now?
There have been a few rumors about Jenna's love life over the past years, but as of 2022, it appears she's completely single. Based on her Instagram, where she has over 13.1 million followers, she's all about promoting the projects she's working on, reading poetry, hanging with her friends, and posing for beautiful photoshoots. There aren't any hints or clues that she's got a special someone in her life at the moment though.
Who has Jenna Ortega dated in the past? There have been plenty of rumors.
Rumors about Jenna dating Asher Angel in 2018 made their rounds after they attended the official Just Jared's Annual Halloween Party. They dressed up as Ariana Grande and Pete Davidson, who were in a relationship at the time. After that, Jenna and Asher were seen at a fashion show together and spotted enjoying the premiere of Venom.
Since Jenna and Asher never clarified whether or not they were genuinely dating, no one knows for sure if a relationship actually happened or if they were just close friends at the time.
Before that, in 2017, rumors about Jenna and singer Jacob Sartorius also circulated. The two youngsters were spending a lot of time together, but since neither of them ever confirmed or denied an official relationship, it's still unclear if they were really a thing or not.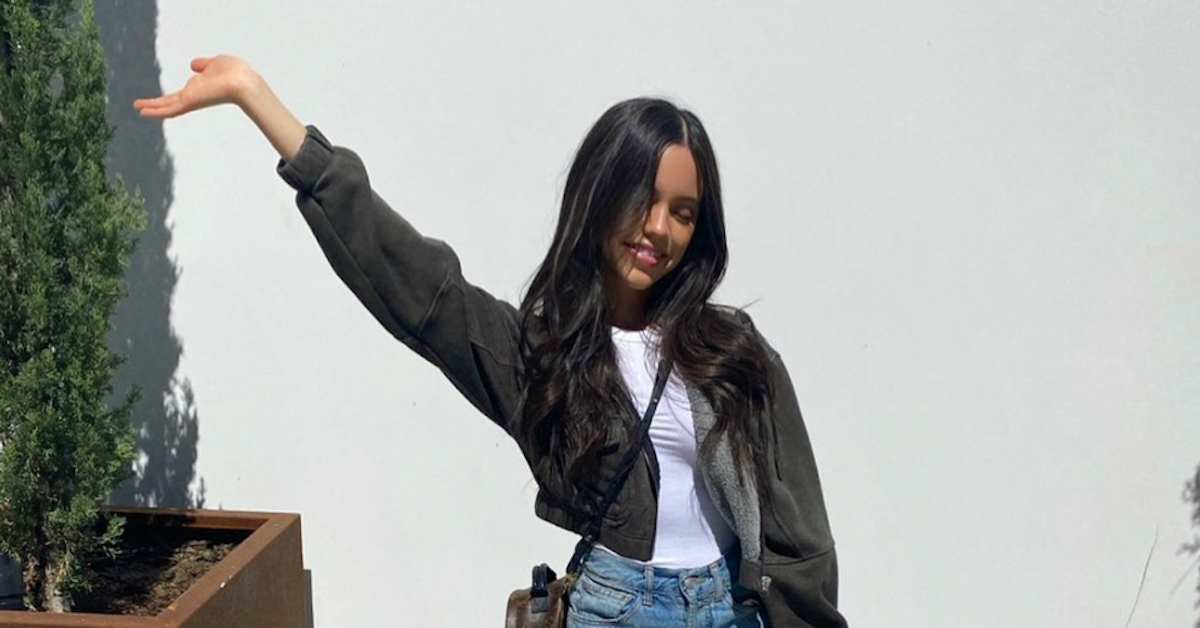 While they were spending time together, she did appear in one of Jacob's music videos for a song called "Chapstick." The music video gives hints that the two were pretty flirty with each other! In one of the scenes, they even shared a kiss.
When Jenna was still filming Stuck in the Middle on Disney Channel, she was rumored to be dating her co-star Isaak Presley. Once again, Jenna refrained from publicly speaking about the possible relationship, leaving her fans to wonder.
Since Jenna and Isaak played brother and sister on camera, it might've been a little strange for them to be dating in real life.
Jenna hasn't had any confirmed relationships in the past, which means that as soon as she officially starts dating someone in the future, her devoted fans are going to be so excited to learn about all the details.