Jerry Springer is known worldwide for his decades of television fame, but how much money did he make? Here's what to know about his net worth.
Over nearly three decades of hosting his iconic and controversial namesake talk show, Jerry Springer became a definitive figure in modern pop culture. Millions of viewers tuned in to his nearly 5,000 episodes of mayhem and rowdiness.
When you leave your mark on the world as much as Jerry did, odds are that you make quite a bit of money in the process. So, what was Jerry's net worth prior to his death?
What do we know about Jerry Springer's net worth prior to his death?
From 1991 to 2018, legions of fans tuned in to the Jerry Springer show to check out everything from relationship drama to physical fights. Although critical reception was never kind to the program, it became an iconic television staple that was on the air for 27 years. Jerry had an estimated net worth of $60 million prior to his death, per Celebrity Net Worth.
Profile Summary
Jerry Springer was an American television personality, politician, and lawyer who was famous for hosting the Jerry Springer Show and helping redefine modern talk shows as we know them today.
| | |
| --- | --- |
| Celebrated Name: | Jerry Springer |
| Net Worth: | $60 million |
| Profession: | Television Host, Politician, Lawyer |
| Full Real Name: | Gerald Norman Springer |
| Date of Birth: | Feb. 13, 1944 |
| Birthplace | London, England |
| Father: | Richard Springer |
| Mother: | Margot Springer |
| Marriages: | Micki Velton​​ (m. 1973–1994)​ |
| Children: | Katie Springer |
| Education: | Tulane University, Northwestern University |
What was Jerry Springer's cause of death?
According to a statement from Jerry Springer's family obtained by WLWT, he "died peacefully Thursday at his home in suburban Chicago." It has also been reported by TMZ that a source close to the family said Jerry was suffering from pancreatic cancer, though no one has publicly confirmed this.
Jene Galvin, a lifelong friend and spokesman for the family, added (via WLWT), "Jerry's ability to connect with people was at the heart of his success in everything he tried whether that was politics, broadcasting or just joking with people on the street who wanted a photo or a word. He's irreplaceable and his loss hurts immensely, but memories of his intellect, heart, and humor will live on."
Where did Jerry Springer live before he passed away?
According to reports, Jerry resided in suburban Chicago when he passed away on April 27, 2023. He previously lived in Cincinnati as he served on the city council there and as the city's mayor from 1977 to 1978. He resided in Ohio full-time as recently as 2018 (when he considered a gubernatorial run but ultimately backed down due to his age, per Wikipedia).
Was Jerry Springer a real judge?
Although he became famous for his work on the Jerry Springer show, Jerry had quite a history in the legal and political worlds. When Jerry Springer ended in 2018, he transitioned to hosting duties on a new show, Judge Jerry, in 2019. The program was short-lived, only remaining on the air until 2022. However, many fans wondered during that time if Jerry was actually a legally recognized judge.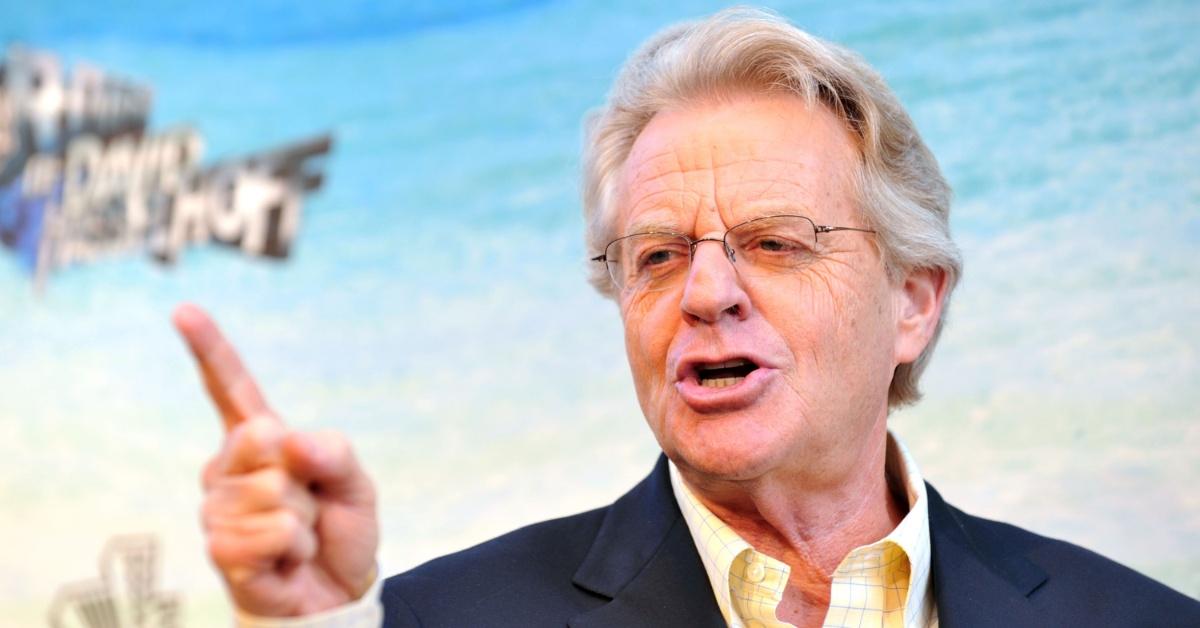 In 1965, Jerry graduated from Tulane University with a degree in political science. After that, he went on to also earn a Juris Doctor from Northwestern University. He then went on to become a partner at the law firm of Grinker, Sudman & Springer in the years spanning 1973 to 1985.
That still begs the question: Was Jerry legally a judge? Well, he earned his Juris Doctor, passed the bar exam, and practiced in a law firm. Those three qualifications make a person eligible to take the bench, but Jerry was never hired by any U.S. courts to proceed as a judge. His show Judge Jerry saw him use his legal qualifications in the context of television to mediate small claims in his own mock court.