ABC News anchor Jim Gardner has retired from Broadcasting — Is he married?
In the world of broadcasting, commentators and news anchors leave lasting impressions on audiences — from Gayle King to Michael Gargiulo. Many viewers start their mornings with these public figures and rely on them to provide them with local and world news topics daily.
So, when a news anchor decides to put the mic down for good, it's important to give them their flowers, and 6ABC Philadelphia's Action News's Jim Gardner is the latest to bid viewers farewell.
Now that Jim's broadcasting career has come to a close, fans are wondering how he plans on spending his retirement. After all, most people tend to focus on family life when stepping away from their careers. So, who is Jim Gardner's wife? Here's what we know.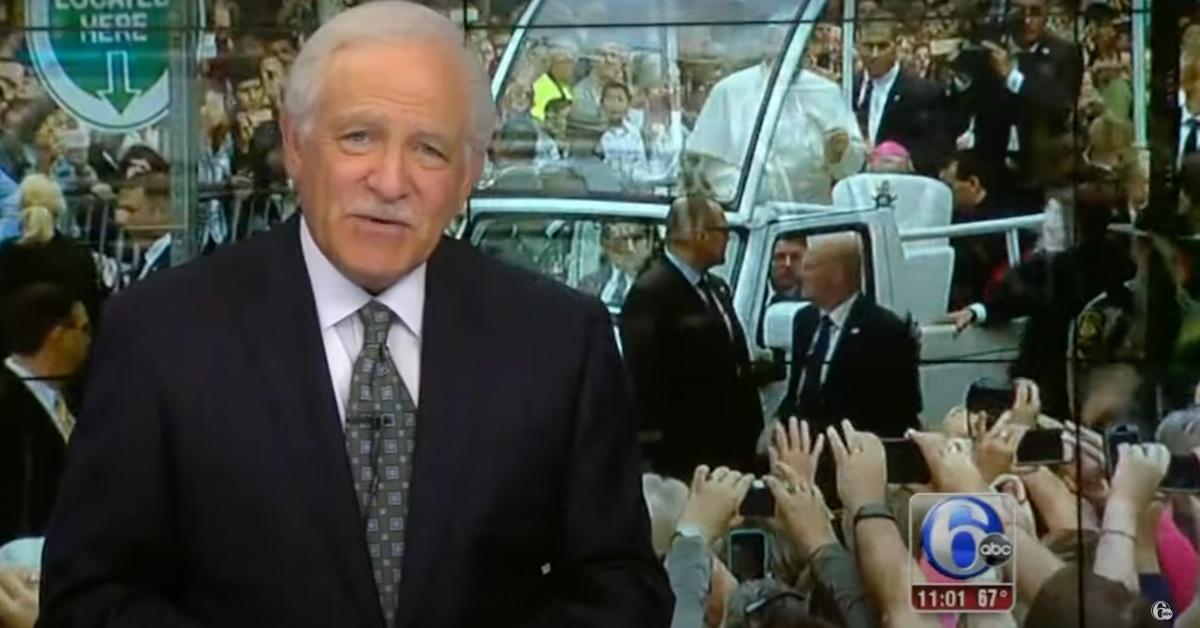 Jim Gardner is married to Amy Gardner, who is his second wife.
The 74-year-old is currently married to Amy Gardner. They've been married for 25 years, per MainLine Today.
Jim and Amy share two children: Emily, who's an artist in Portland, Maine, and Jesse, a college student.
Jim also has two more children — Josh and Jenn — from his first marriage to a woman named Julie. Jim is also a grandfather to Josh's son Henry.
Jim Gardner's last broadcast took place on Dec. 21, 2022.
Talk about going out on a high note! In a lengthy message to viewers on Wednesday, Dec. 21, 2022, Jim said a heartfelt goodbye to viewers after nearly 50 years of service.
"We also promise to share in your joys and your sadnesses, your triumphs and your losses, because they are ours too," Jim said to viewers. "We are all members of the same community — and we have the same very high stakes in its well-being — and in return for all of this you gave us just one thing: your trust."
Jim continued, "Maintaining that trust became the most important motivator for me coming to work every day and doing the absolute best job that we could … that I could."
The 74-year-old ended his speech by sharing how much he will miss the viewers and thanked the public and his colleagues for their support.
Before spending nearly five decades with 6ABC Philadelphia's Action News, Jim started his work in broadcasting at WKBW-TV in Buffalo, N.Y. in 1974, per 6ABC. Before that, Jim worked at WFAS Radio in White Plains, N.Y.
However, Jim's first radio gig was with WINS Radio in 1970 upon completing his studies at Columbia University.
Spending nearly 50 years in the field of journalism is not common, and it's clear that Jim's career trajectory will continue to inspire aspiring news anchors.
Now that Jim has officially said goodbye, 6ABC reports that Jim will pass over his duties to Rick Williams and Brian Taff.