John Fetterman was sworn in as Pennsylvania's junior senator on Jan. 3, 2023. He previously served as lieutenant governor. What's his net worth?
Perhaps most recognizable for his towering six-foot and nine-inch height, John Fetterman wants to become influential on a national scale. Now that he's Pennsylvania's junior senator (he previously served as the state's 34th lieutenant governor), constituents want to know Fetterman's story. What's his net worth and what has he achieved during his political career?
Despite suffering a stroke just days before the 2022 Democratic senate primaries, Fetterman managed to remain the crowd favorite at the Democratic polls. His background has a lot to do with it.
Learn more about Fetterman and the feats he has overcome since taking political action down below.
JOHN FETTERMAN Profile Summary
Pennsylvania Senator John Fetterman was born and raised in Reading, Penn. He launched his political career in 2006 when he became mayor of Braddock, a town in Pittsburgh's eastern suburbs.
| | |
| --- | --- |
| Celebrated Name: | John Fetterman |
| Net Worth: | $800,000 |
| Profession: | Pennsylvania Junior Senator |
| Birthdate: | Aug. 15, 1969 |
| Education: | Albright College (BA), University of Connecticut (MBA), Harvard University (MPP) |
| Wife: | Gisele Barreto Fetterman (m. 2008) |
| Children: | . Wife: Gisele Barreto Fetterman (m. 2008). Children: 3 |
How much does John Letterman make a year?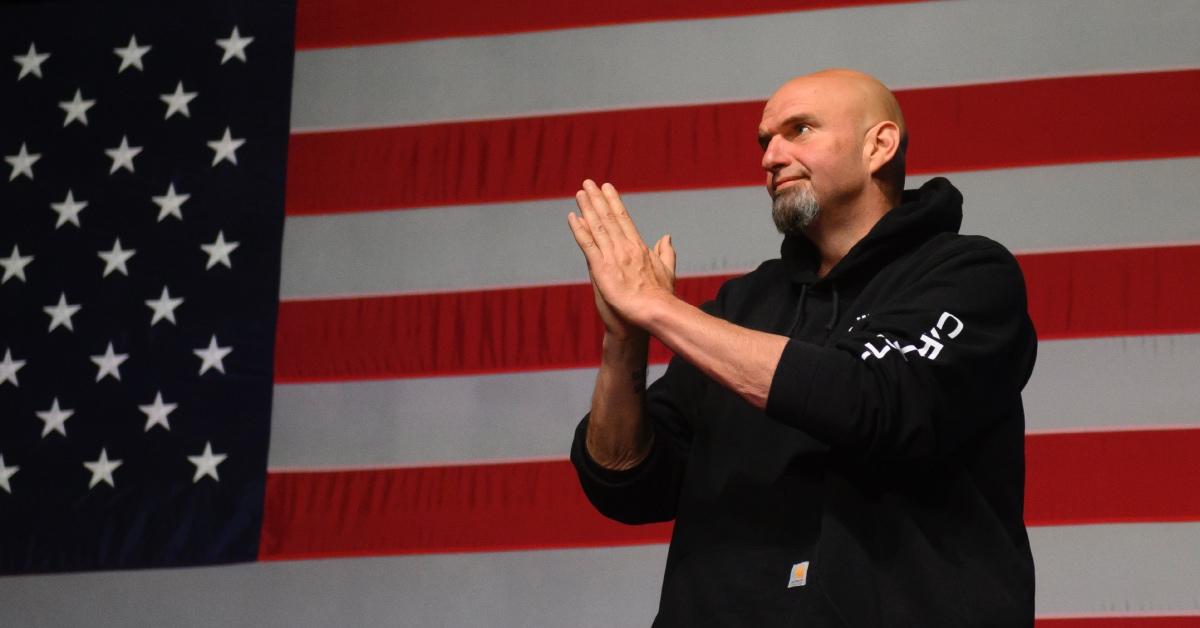 Fetterman served as lieutenant governor in Pennsylvania for three years. The salary for this role is estimated to be $169,451 per year, or $508,353 in total income.
His previous role as mayor of Braddock brought him just $1,800 per year. He's lived in the basement of a church and shipping containers in the past, but is more financially sound now with a wife and three kids.
While some estimated Fetterman's net worth to be somewhere around $2 million, the reality is likely much slimmer. According to Celebrity Net Worth, Fetterman is worth around $800,000 today and collects about $217,610 annually working as junior senator. In the past, he has received help from family members. Fetterman even noted that his parents contributed $54,000 to his 2014 income while he was serving as mayor.
Where is John Fetterman from?
Born and raised in Reading, Penn., Fetterman launched his political career in 2006 when he became mayor of Braddock, a town in Pittsburgh's eastern suburbs. He served in that role until 2019 and moved on to become lieutenant governor under Tom Wolf.
Fetterman previously sought a Senate seat in 2016 but only achieved 19.4 percent of the vote. With a largely progressive political stance, Fetterman is well known for his tour of his state's 67 counties to advocate for marijuana legalization.
Fetterman famously hung a cannabis flag and LGBTQ pride flag from his office at the Pennsylvania State Capitol building in Harrisburg, and, despite being asked to take them down due to a law banning unauthorized flags, kept them up until GOP members took them down themselves.
What happened to John Fetterman?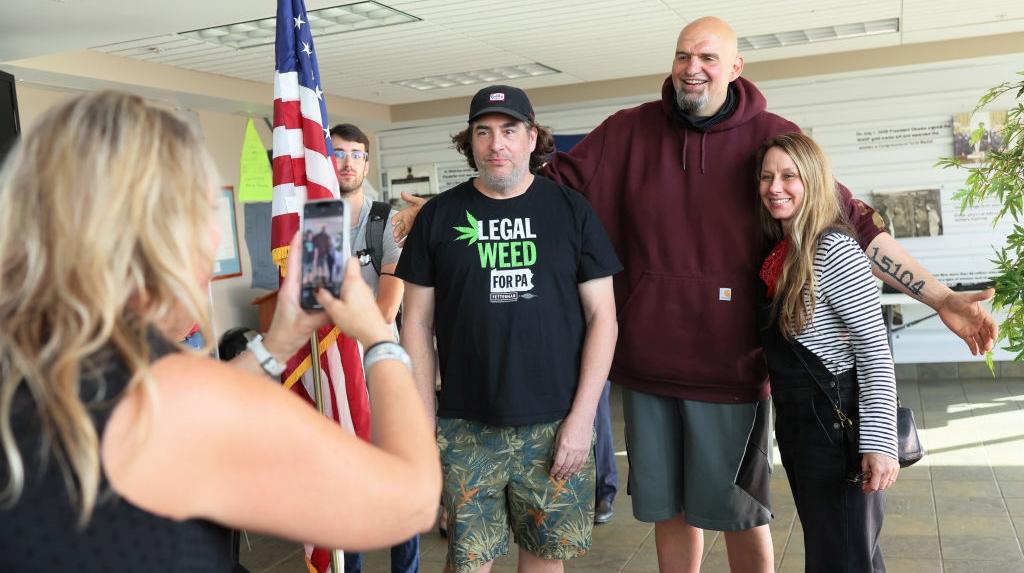 In the Pennsylvania primary elections on May 17, 2022, Fetterman won the Democratic Senate candidacy with 59 percent of the votes. His closest opponent was Conor Lamb, who had 26.5 percent of the popular vote. Fetterman went on to beat Mehmet Oz (Dr. Oz) and assumed the role as the senator of Pennsylvania on Jan. 3, 2023.
However, prior to scoring a victory, Fetterman suffered a stroke. As a result, he had to cancel the last few days of campaigning to rest and recover in his home. He reportedly got a pacemaker implanted while his wife, Giselle Barreto Fetterman, accepted her husband's nomination.
Just months after stepping into his role as senator, Fetterman was treated at the hospital in late-March 2023 for depression, The Philadelphia Inquirer reports. In addition to being diagnosed with depression, a disorder that affects nearly 280 million people in the world, the politician also reportedly suffers from atrial fibrillation, cardiomyopathy, and more recently, was diagnosed with hearing loss.