John Fetterman has Tattoos on his forearms, but what do they actually mean?
Few political candidates have run more distinct campaigns than John Fetterman. The Democratic nominee for the Senate in Pennsylvania, Fetterman has had a lot of fun tagging his opponent, Dr. Mehmet Oz, with a variety of labels, including the fact that he's not actually from Pennsylvania. Fetterman is a pretty unconventional candidate, though, in part because of his casual dress and his sheer size.
What do John Fetterman's tattoos mean?
Fetterman is also somewhat unique in that he has prominent tattoos on each of his forearms. As he explained in a blog post in 2021, those tattoos actually have a special meaning for him. Each forearm contains a series of numbers, but it turns out that those numbers are a symbol of his commitment to the town of Braddock, where he served as mayor for 15 years.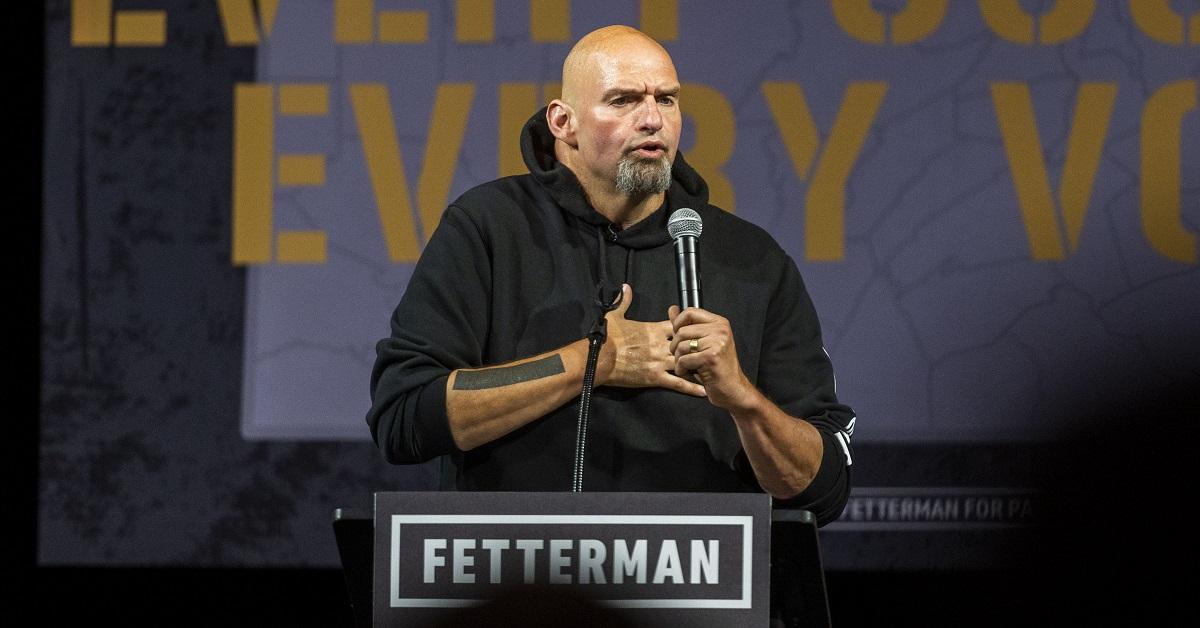 "On my left arm I have the zip code 15104," Fetterman explained in the blog post. "That's Braddock, Pennsylvania, my home and the community I was honored to serve as mayor for 15 years. My wife Gisele and I are raising our kids here in Braddock, right across the street from Andrew Carnegie's first steel mill."
The tattoos on the other arm, which are a series of dates, are even more remarkable.
"On my right arm, I have different dates," he continued. "These are the dates when people were killed through violence in Braddock while I served as Mayor, starting in 2005. Seven out of nine were gun deaths. I actually have to get one more date added because in June of 2018, there was another tragic loss of life."
In the blog post, Fetterman went on to describe the first death he had to deal with, which came just shortly after he was sworn in.
The shooting took place just two weeks after he came into office, and involved a pizza delivery driver who had been fatally shot.
"Every time Braddock lost someone was the worst feeling in the world," he wrote. "In a close-knit community like Braddock — which is home to around 2,000 people — it's very likely that you know the victim and their family. It's an incredibly wrenching and personal experience as a mayor, but nothing compared to what the families have to go through."
What is the state of John Fetterman's health?
Fetterman and his team have managed to run a remarkably strong race, especially considering the fact that he had a stroke and was taken off the campaign trail for several weeks while he was recovering. Fetterman's team has said he is in good health, but his ability to debate has been limited by the lingering effects of the stroke.
"We are working to figure out what a fair debate would look like with the lingering impacts of the auditory processing in mind," Fetterman's team told The Washington Post. "To be absolutely clear, the occasional issues he is having with auditory processing have no bearing on his ability to do the job as senator. John is healthy and fully capable of showing up and doing the work."