Musicians, Actors, and Athletes: A Brief History of Kate Hudson's Dating Life.
It's probably safe to say that we're all just a little bit in love with Kate Hudson, right? She's super talented, amazingly gorgeous, and honestly? Just downright charming. There are a few people in this world who have been lucky enough to have the title of  Kate Hudson's boyfriend (or husband, or fiancé!). Wondering about Kate Hudson's boyfriends through the years? Wonder no more. Here's the inside scoop.
Kate Hudson's current boyfriend is Danny Fujikawa.
Danny Fujikawa is a musician, actor, and co-owner of a record company. The two have actually known each other for years — he's the stepbrother of her best friends Sara Foster and Erin Foster. After 15 years of running around in the same circles, the two finally took the leap and started a relationship. Their first date took place on Dec. 3, 2016.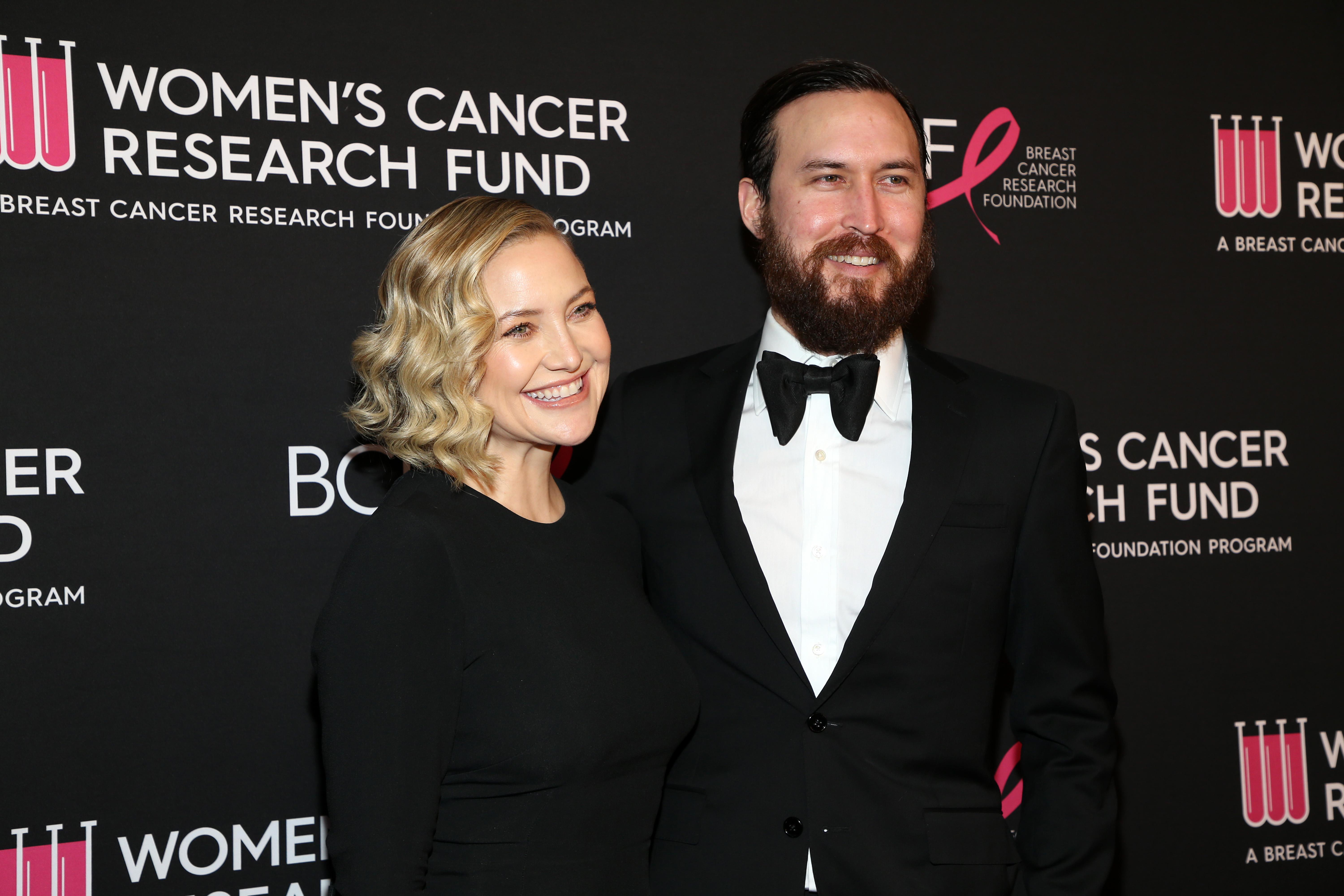 On Oct. 2, 2018, the couple welcomed daughter Rani Rose Hudson Fujikawa. Little Rani is named after Danny's grandfather Ron. She certainly seems to have the whole family wrapped around her finger.
Here's an adorable picture of Kate, Danny, Rani, Ryder, and Bingham (Kate's sons from previous relationships). Speaking of Kate's previous relationships, here's a brief look at Kate Hudson's relationship history.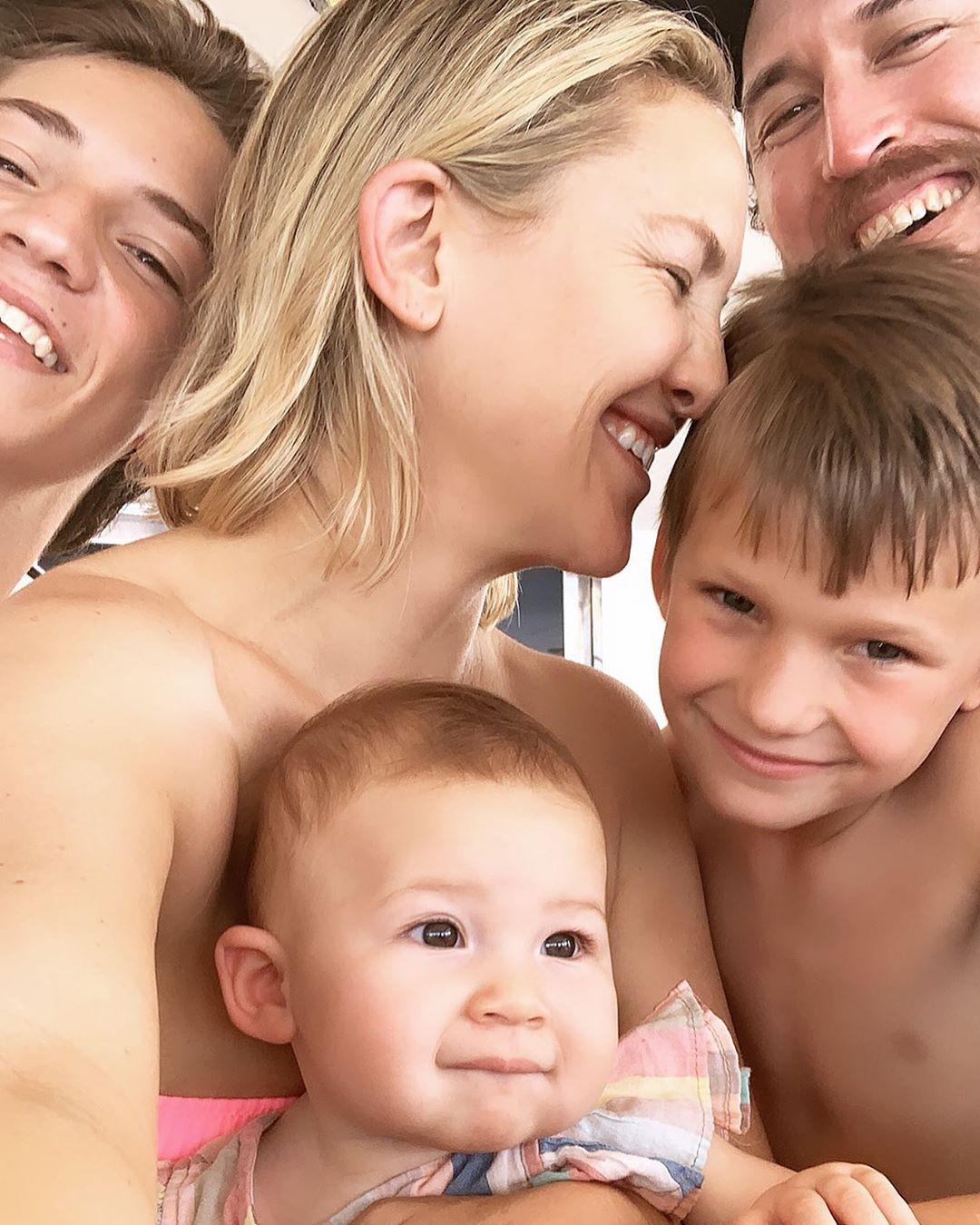 Danny Fujikawa and Kate Hudson got engaged in Sep 2021. Kate Hudson recently shared an update on her wedding plans with Danny Fujikawa. The couple has been engaged for one year.
Kate Hudson used to be married to Chris Robinson, frontman of The Black Crowes.
The two got married on Dec. 31, 2000. Kate and Chris' son, Ryder Russell Robinson, was born in January 2004. In August of 2006, Kate's publicist announced that she and Chris had separated, with their divorce becoming finalized in October of 2007.
A few years later, Kate Hudson started dating Matt Bellamy.
In 2010, Kate began dating Matt Bellamy, the frontman of Muse. They got engaged in April of 2011 and welcomed their son Bingham Hawn Bellamy in July of that same year. In December 2014, Kate and Matt announced that they had ended their engagement. However, the two appear to have remained on good terms (even celebrating "ExMas" together in 2015).
In addition to her more serious relationships, Kate Hudson has been surrounded by plenty of dating rumors.
In May 2016, Kate was rumored to be dating the musician Diplo when the two were spotted leaving the Met Gala together. They were also seen holding hands at the Vanity Fair Oscars after-party in 2017. The two never commented publicly on their supposed relationship, though.
Kate was also rumored to be dating Nick Jonas for a while back in 2015. In 2016, Nick Jonas told Complex Magazine: "We had an unbelievable connection as two humans who just admire things about each other, and see something in each other that's beautiful." He then went on to clarify that he was "very much single" at the time of the interview (and we all know that he went on to marry Priyanka Chopra in 2018).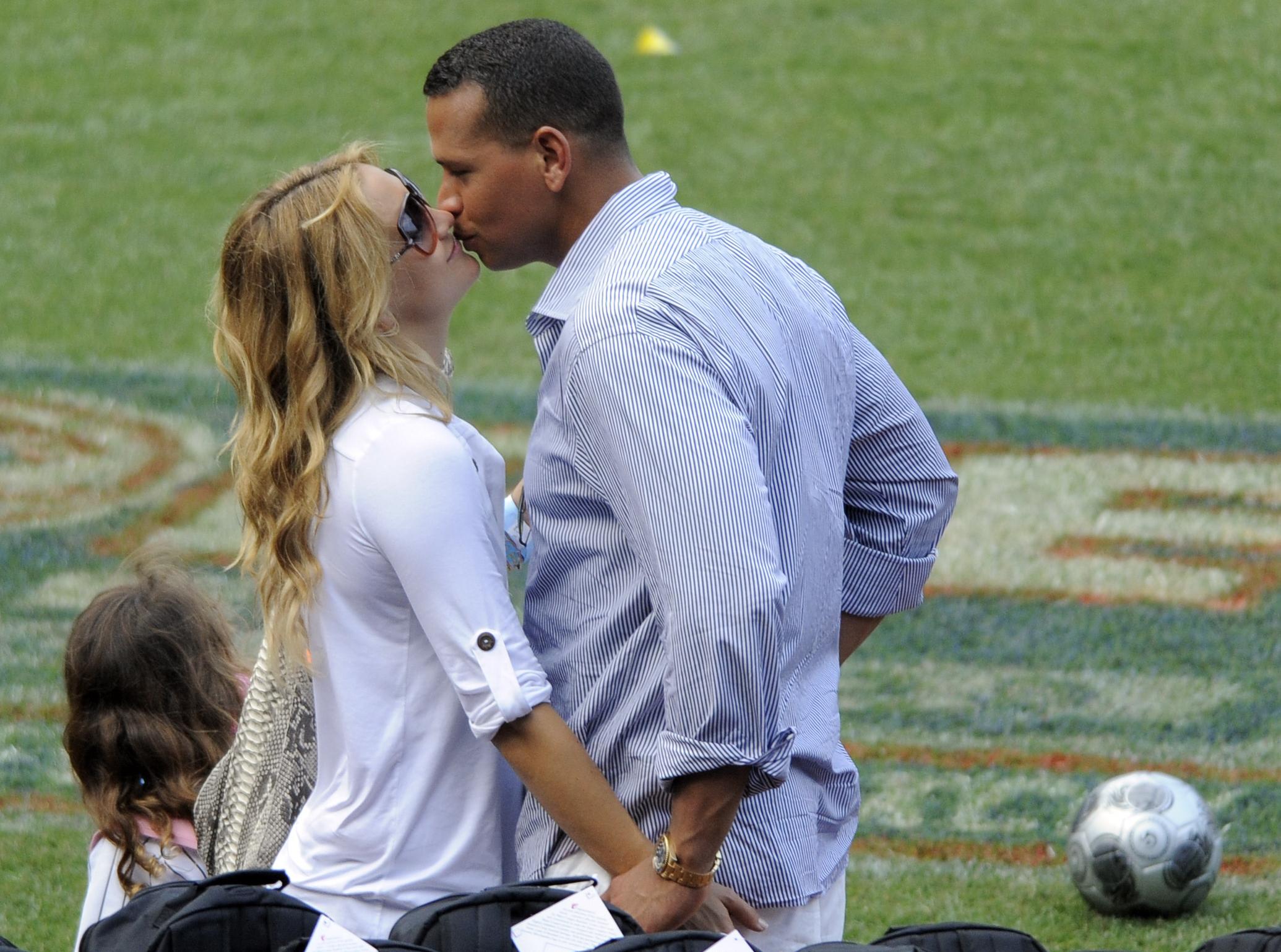 Kate Hudson's other past boyfriends include both fellow actors and a few athletes.
Kate had an on-again-off-again relationship with Owen Wilson after the two initially met while filming You, Me, and Dupree in 2006. They broke up in 2007 and got back together briefly in both 2008 and 2009. 
Also in 2008, Kate Hudson briefly dated Lance Armstrong. She then started dating Alex "A-Rod" Rodriguez in 2009, but their relationship only lasted a few months. Kate was also rumored to be dating Australian golfer Adam Scott during that same year, although Adam denied they were together.
These days, it seems as though Kate is happy and in love with both her life and her boyfriend Danny. She also just announced a brand-new project: a podcast entitled Sibling Revelry that she records with her brother Oliver Hudson! The first episode is available for download now.