Katherine Moennig plays a Heartbreaker on 'The L Word,' but she's happily married in real life.
In 2004, Showtime's The L Word shook the table for being the first cable network show featuring an ensemble cast of LGBTQ+ women. The series lasted for five seasons and starred Katherine Moennig, Jennifer Beals, Leisha Hailey, and Pam Grier. During the series, many of the ladies had hectic love lives, but Katherine's experiences as Shane McCutcheon were always intriguing.
Shane was a sultry hairdresser based in Los Angeles who lacked commitment skills. Although she definitely tried monogamy, she proved several times that she couldn't quite get it down pact. Since Katherine has returned as Shane for The L Word: Generation Q, many fans have been disappointed to see the character fall back into her old habits.
Fortunately, Katherine's cheating ways are seemingly only fictional, as the Philadelphia native is married in real life. Here's what we know about Katherine Moennig's wife.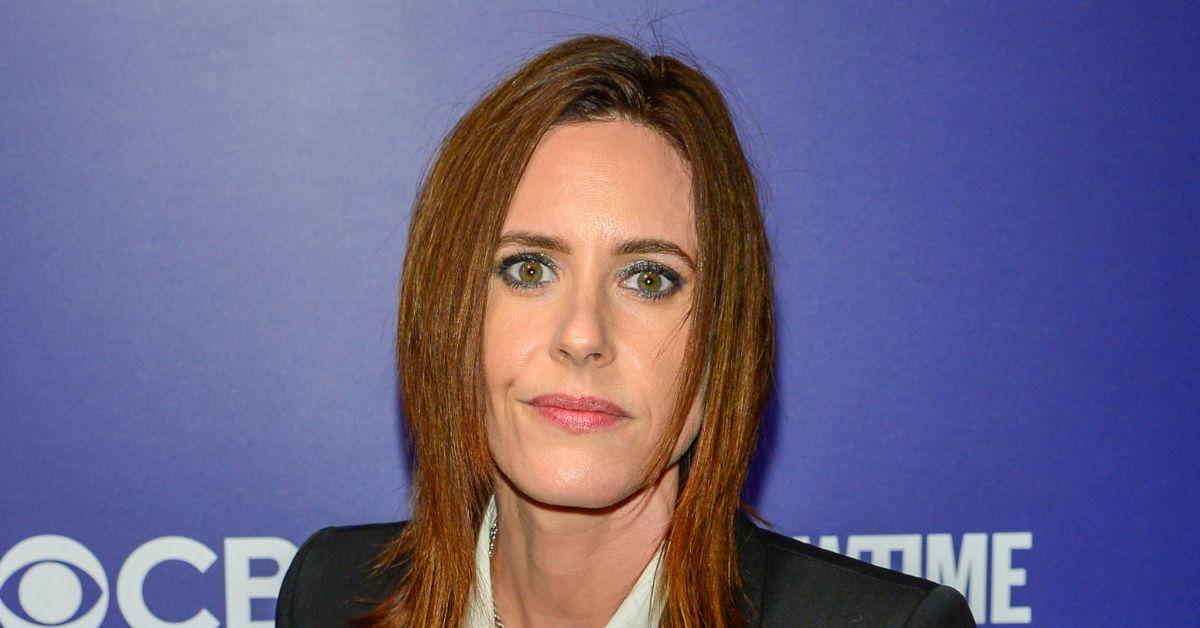 Who is Katherine Moennig's wife? The Shane actor identifies as a lesbian.
Katherine has admitted that she related to Shane's "self-destructive" ways during the first run of The L Word. She said she remembered behaving similarly to Shane at the time, but things turned around when the show wrapped.
However, playing the iconic lady-stealer wasn't all bad, as Katherine told RuPaul during an interview on the Drag Race host's podcast that the character helped her come into her identity. Although Katherine dated men in the past, she felt like she was a lesbian and decided to be more open about her sexuality after filming the show.
During the 2010s, Katherine dated actors Holly Miranda and Evan Rachel Wood. In 2017, the Ray Donavan alum settled with her current wife, Ana Rezende. Ana is a film director from Brazil and a musician who plays for the indie-electro band CSS. Outside of her Twitter account, she isn't very visible on social media, and she and Katherine keep their romance off their socials.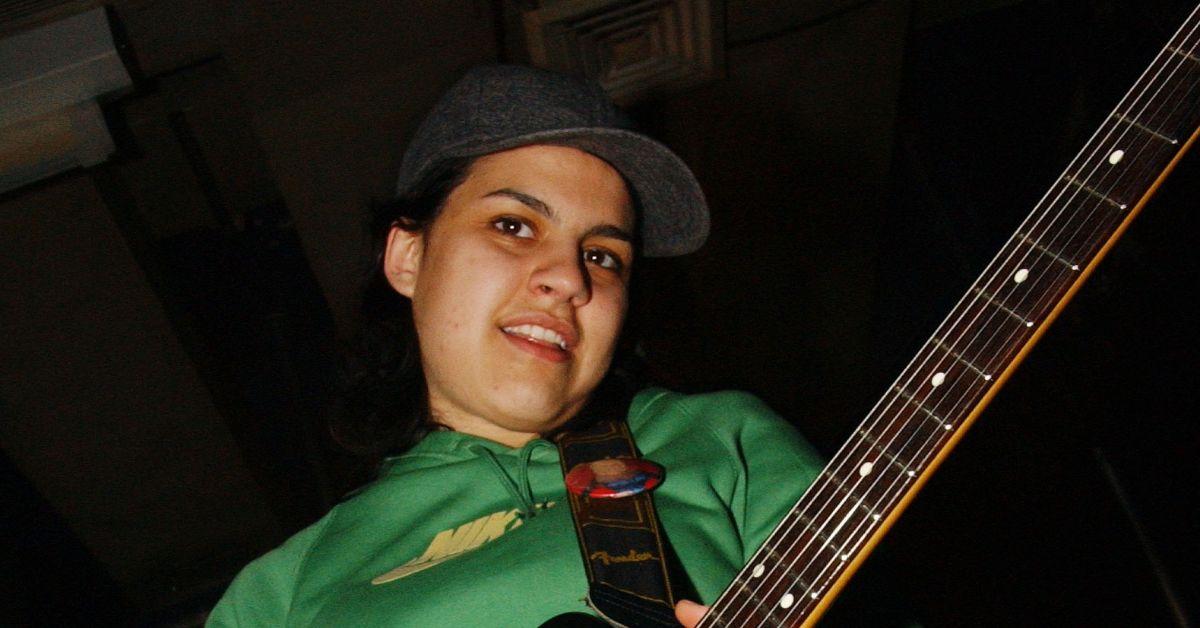 Although the couple doesn't share much about their relationship publicly, Katherine seemed more than happy with their marriage. The Showtime star explained to RuPaul how she didn't set any intentions to get married, but she's glad they took the plunge.
"I never really cared about getting married, to be honest," Katherine explained. "It never was important. It just happened organically. If I was to get married, it would to this one because it just makes sense. And it feels safe, and it feels like I'm at home."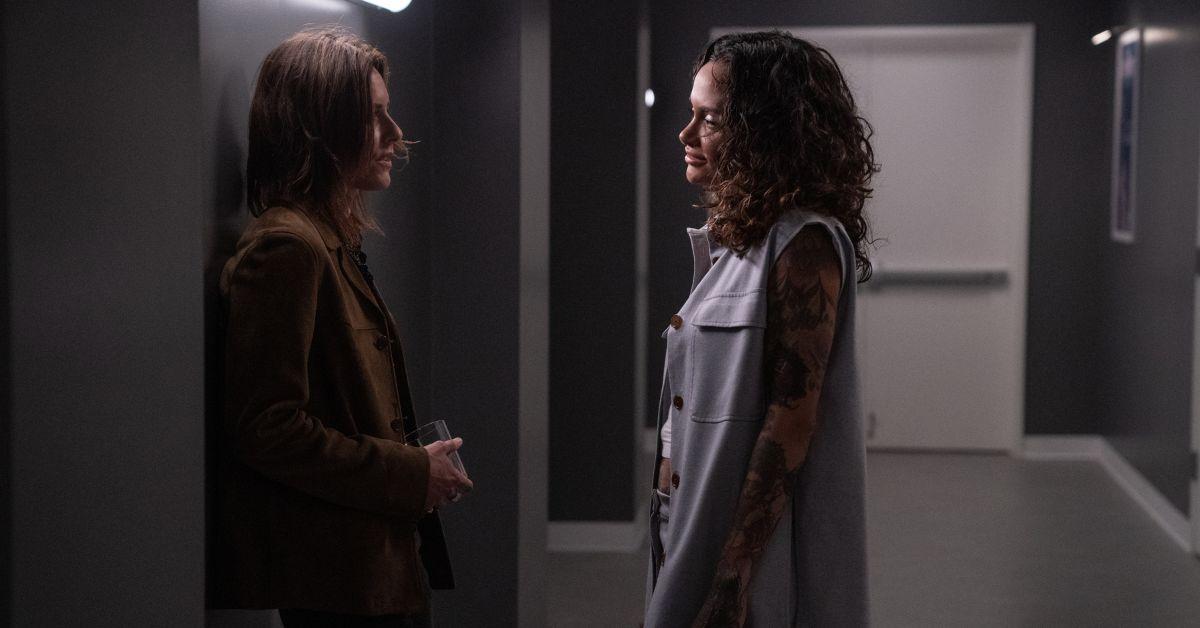 Katherine Moennig could teach her 'The L Word' character a thing or two about relationships.
While Katherine's personal life is exemplary, her character is another story. Shane can't seem to keep herself out of trouble, even though she found her match in Tess (Jamie Clayton). Tess and Shane began working at Dana's together in Season 1, but their relationship became more serious in Season 2. By Season 3, they had moved into Shane's house with Tess's ill mother.
Eventually, the couple's honeymoon phase wore off as Tess's mom's health continued declining, and the bar also wasn't doing well. Soon, Shane returns to her old habits when a hairstylist named Ivy (Kehlani) pays her extra attention. In Season 3, Episode 3, after weeks of "harmless flirting," Shane sleeps with Ivy at Alice's (Leisha Hailey) 100th episode of her daytime TV show.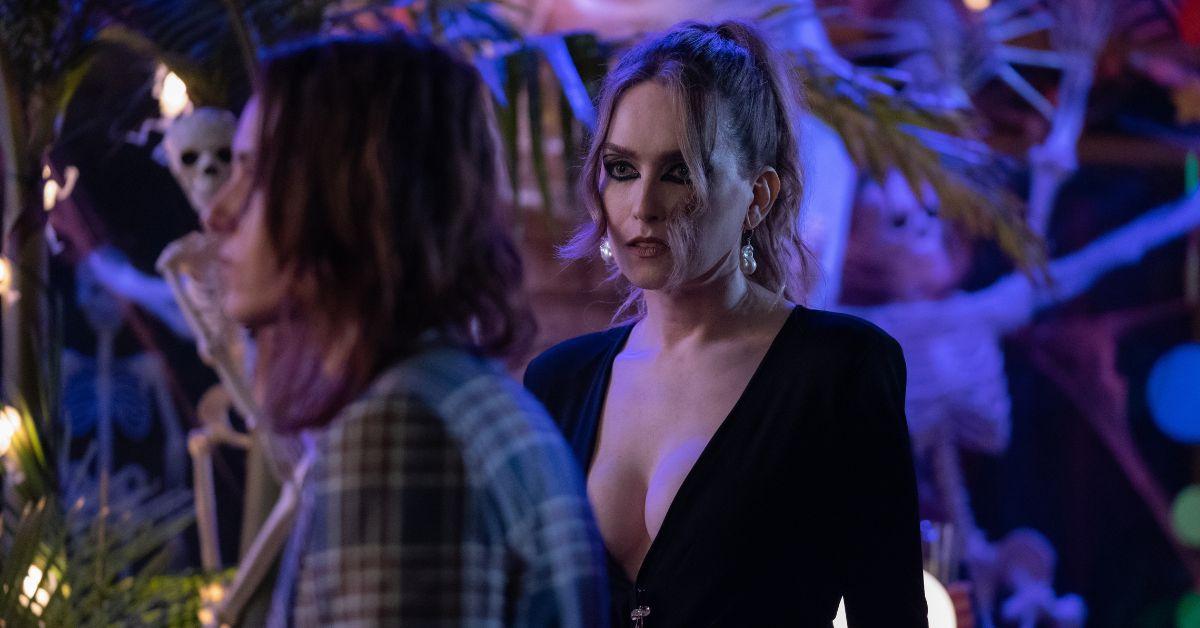 While we were all stunned to see Shane cheat on Tess, Jaime explained that we should've known better.
"When you do get to the moment where we see that Shane has been unfaithful, it's not a surprise, but it's sad," Jaime said in a December 2022 interview with UPI. "Sometimes couples just lose their rhythm."
Jaime also mentioned that Tess and Shane's lack of "communication" affected their relationship. Hopefully, these two can get back on track before Season 3 ends!
Summary of Katherine Moennig's relationships
Ana Rezende and Katherine Moennig have been married for 5 years since 2017. Katherine Moennig has been in relationships with Holly Miranda (2008 – 2013), Holly Miranda (0001), and Amanda Moore. Katherine Moennig is rumoured to have hooked up with Evan Rachel Wood (2014) and Francesca Gregorini (2005), per WhosDatedWho.