What is Keith Morrison's net worth? The Dateline journalist has built his fortune on True Crime.
If you're a true crime junkie who tunes into NBC's Dateline regularly, you're most likely familiar with the suspenseful delivery of Keith Morrison. Morrison has been a host on the show for about 27 years.
Morrison's Dateline gig, telling all the details of murder mysteries, has turned him into a true crime icon. He has been parodied on Saturday Night Live (SNL) and has been the subject of several memes on social media. There's even an Instagram account, "Keith Leans On Things," dedicated to pictures of Morrison's trademark lean.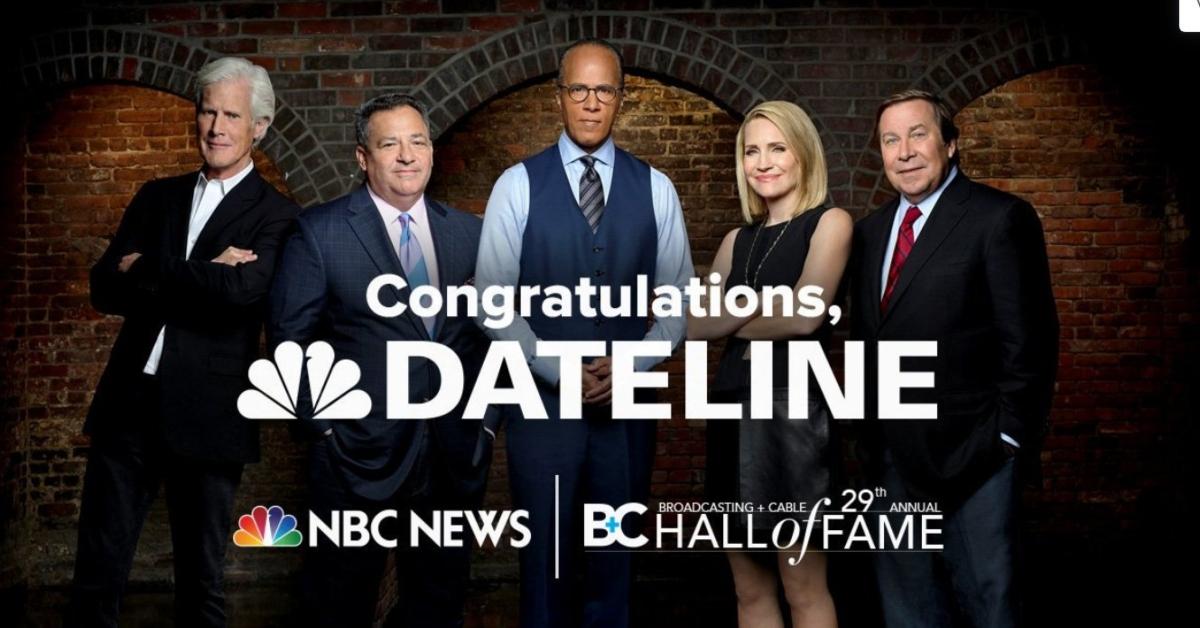 "I've been doing this for a long time. I suppose I've built up over the years strange quirks that for some reason are familiar to people," Morrison told BuzzFeed News in 2017.
What is Keith Morrison's net worth?
Throughout his career as a journalist, Morrison has amassed a net worth of about $10 million, reports Celebrity Net Worth. He earns an annual salary of about $3 million. That's quite an accomplishment for the Canadian native, who started his career in the 1960s as a local TV reporter and anchor.
KEITH MORRISON Profile Summary
Keith Morrison is a host of the popular true crime television show Dateline on NBC. Sometimes referred to as the 'Mister Rogers of murder,' Morrison has been interviewing murderers, serial killers, and the families of their victims since 1995.
Profession: Television Journalist
Net worth: $10 Milion
Age: 75
Wife: Suzanne Langford Perry
Children: Six including stepson Matthew Perry
But journalism wasn't Morrison's first career choice. He went to college to study law but flunked out, GQ reported in 2019. Morrison also realized he wasn't destined to follow in his father's footsteps as a minister after a summer gig his father got him.
Morrison got his first reporting job when he was hired by his neighbor, who was the news editor at a local radio station. In 1973, Morrison joined Canada's CTV National News as a political reporter and news anchor.
Morrison worked with several Canadian news outlets in his early career. According to his bio on the NBC News website, Morrison won awards for his coverage of politics, a Middle East war, and the Boat People refugee saga during the aftermath of the Vietnam War.
In 1986, Morrison moved to Los Angeles to take a job as co-anchor of the nightly news at the NBC affiliate station KNBC-TV. After two years, he became the West Coast correspondent for NBC Nightly News and the TODAY show.
For a few years in the early 1990s, Morrison was called back to Canada to rejoin CTV. But the gig wasn't a good fit. Thankfully, he had been freelance reporting for NBC's Dateline show, which debuted in 1992. So, when Morrison was fired from CTV, he reached out to Dateline producers about getting a full-time spot on the show, GQ reports.
Morrison is known as the "Mister Rogers of murder."
Today, it's hard to imagine Dateline without Morrison. He has been called the "master of the macabre," "Mister Rogers of murder," and "grandaddy of true crime."
Morrison is often praised for his ability to remain calm and collected while conducting some tough interviews with murderers, serial killers, and families of their victims.
"He cares deeply about these stories, and he really connects to people in the field," Dateline executive producer Liz Cole told BuzzFeed News in 2017. "There are people he interviews that he keeps in touch with years and years later."
Keith Morrison is the stepfather to actor Matthew Perry.
Morrison met his wife, Suzanne Langford Perry when he was a political reporter for CTV in Canada. At the time, she was press secretary for then-prime minister Pierre Trudeau. Morrison said he knew she was "the one" just seeing her in a video walking next to Trudeau, GQ reports.
The couple married in 1981 and have six children, including Friends actor Matthew Perry, who is Suzanne's son from a previous marriage.