After the NBA star's cheating scandal got the public's attention, Khloé Kardashian and Tristan Thompson are co-parents — and nothing more.
Since reality star Khloé Kardashian and NBA player Tristan Thompson first embarked on their relationship in 2016, the two have dealt with many issues in the public eye.
Just days before Khloé gave birth to her daughter, True Thompson, in April of 2018, videos surfaced that showed Tristan in compromising positions with multiple women.
The two parted ways before reconciling again, but Tristan then had a high-profile kiss with none other than Jordyn Woods in February of 2019. At the time, Jordyn was best friends with Khloé's sister Kylie Jenner.
After dealing with criticism from the public, more cheating rumors, and concerns from other family members, Tristan and Khloé have officially called it quits. Keep reading for the latest update on their relationship and to find out why fans are unsure if the split is final.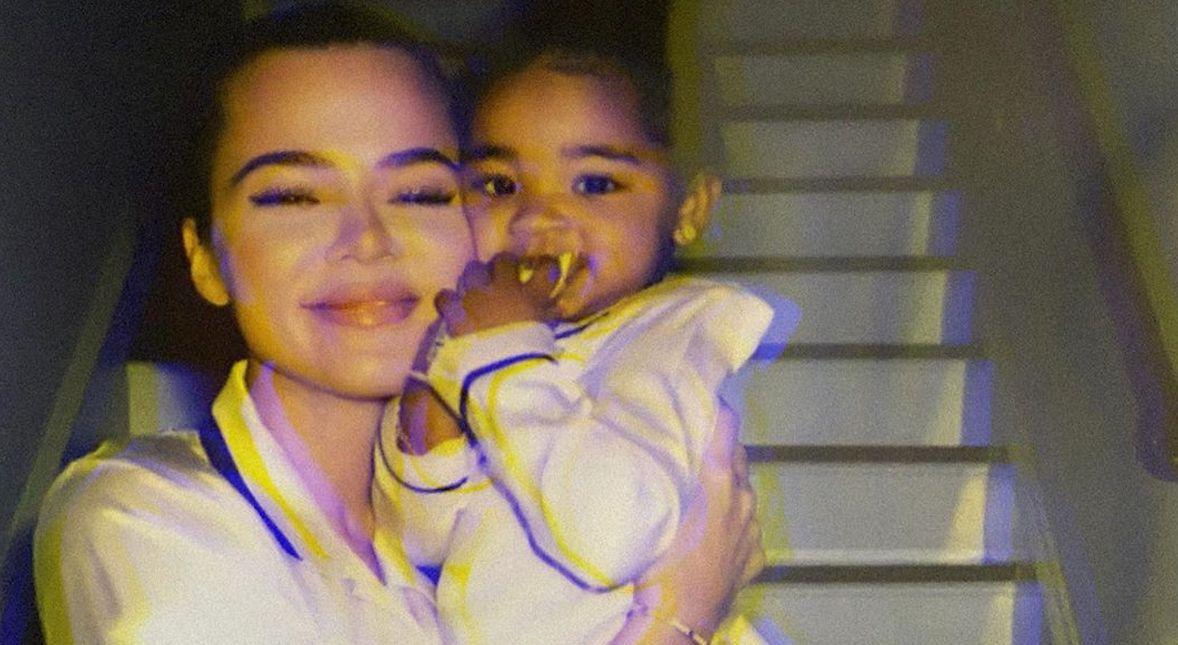 So, did Khloé Kardashian and Tristan Thompson end their relationship?
It seemed that no matter what drama was thrown by Khloé and Tristan's way, they were determined to maintain a united front. But, things have totally changed. Page Six reports that Khloé and Tristan have finally decided to go their separate ways.
A source told the outlet that Khloé and Tristan officially split shortly after Instagram model Sydney Chase claimed that she had relations with the NBA star in January or February 2021. Despite their split, the couple is said to be co-parenting well.
"They're getting along. There is no drama," a source told the outlet. "Everything is amicable, and they are on the same page with co-parenting."
Tristan was recently spotted hanging out with a group of women at a party.
It's no secret that Tristan has a wandering eye. And by the looks of it, he's happy to be back enjoying the single life.
Daily Mail reports that the Boston Celtics star disappeared into a bedroom with three women during a Bel Air birthday party and emerged "disheveled" 30 minutes later.
"When he arrived, his shirt looked all pressed and when he came out, his shirt was a mess. He looked disheveled," a source told the outlet. "He continued to party for about another hour and then he left the party at about 4 a.m. with his entourage."
The site also reports that Tristan was seen repeatedly grabbing the derriere of a female guest.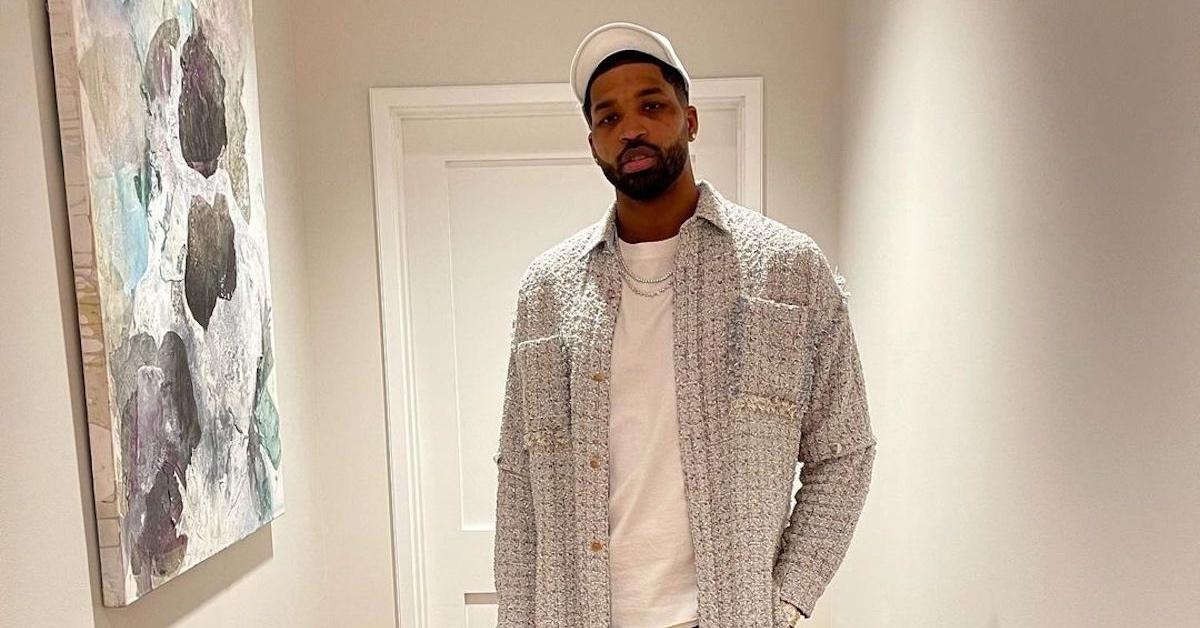 Although the news of Tristan's latest escapade broke after Khloé reportedly broke things off, fans believe that he has been cheating all along. And maybe Khloé made the smart decision to cut ties romantically with him to prevent any further embarrassment.
Khloé Kardashian found out Tristan Thompson cheated on her while filming 'The Kardashians.'
Although there was some hope that Khloe and Tristan would find their way back to each other after their breakup, the romance ended once news broke about the NBA star's third baby. In Dec. 2021, model Maralee Nichols claimed that Tristan fathered her child during his relationship with Khloe.
Weeks later, the former Cleveland Cavaliers player confirmed he is the father of their son, Theo. In his Instagram message, Tristan stated Khloe didn't "deserve the way [he has] treated [her] over the years." He also told his ex he had the "utmost respect and love" for her.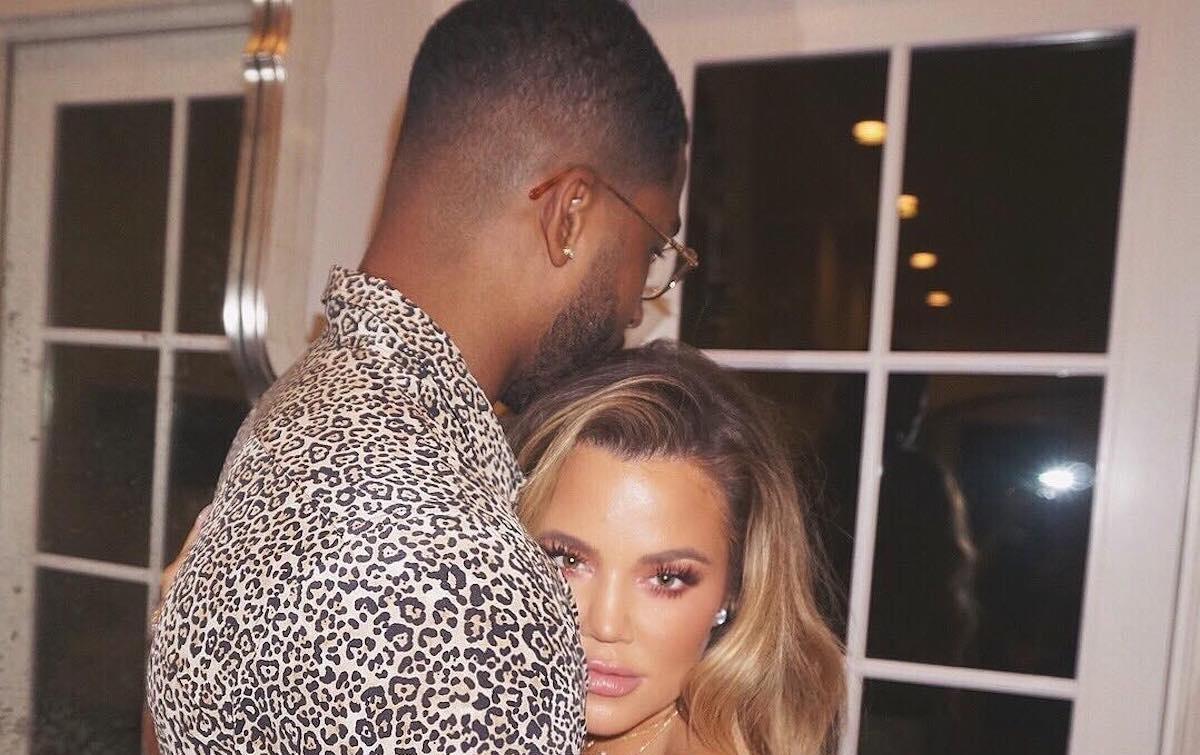 Tristan's new cheating scandal occurred around the same time Khloé was filming The Kardashians. In the show's season finale, fans witnessed how she discovered her ex had conceived another child. Kim Kardashian was the first family member to see Tristan admit to sleeping with Maralee in court documents.
Tristan said he had sex with her the night he celebrated his 30th birthday with Khloé and the Kar-Jenners. Kim informed Kylie Jenner, Kendall Jenner, and Kourtney Kardashian of the drama before reaching Khloé.
Viewers will also see how Tristan's news ultimately affects Khloé's health. In a preview for the Hulu show's season finale, she tells Kendall she "fainted" due to being "anxious" about the situation. During her confessional, the mother of one said she thought Tristan "changed" after they decided to try dating again.
Before The Kardashians' Season 1 premiered, Khloé opened up about Tristan's infidelity during an interview on ABC with Robin Roberts. On the special, The Kardashians, Khloe admitted her feelings for Tristan changed after years of betrayal.
"I remember when he cheated on me right before I gave birth, and I was able to still have him in the delivery room," she recalled of True's 2018 birth. "So yes, it might have looked strange to the outside world, but when my daughter watches my home videos, those videos are going to be as pure and perfect as I was able to make them."
Since the scandal, Khloé has also discovered that she and Tristan possibly aren't meant to be more than co-parents.
"I still think he's a great guy, and he's a great dad," she admitted. "He's just not the guy for me."