The 'Emily in Paris' star, Lucien Laviscount's father's career is unconventional. Let's meet the actor's parents.
You love to hate it! Emily in Paris is back. Season 3 of the popular yet slightly polarizing Netflix series dropped on Dec. 21, and the drama did not disappoint. The love triangle between Emily (Lily Collins), Gabriel (Lucas Bravo), and Camille (Camille Razat) reared its ugly head once more, ultimately affecting a fourth main character: Alfie.
Played by British actor Lucien Laviscount, Alfie first appeared in Emily in Paris Season 2, where he and Emily found themselves in the classic enemies-to-lovers entanglement. And now that Alfie is back in Season 3, you might be wondering about Lucien's acting history, as well as his background and upbringing.
Here is what you need to know about the British actor's background and the people who raised him.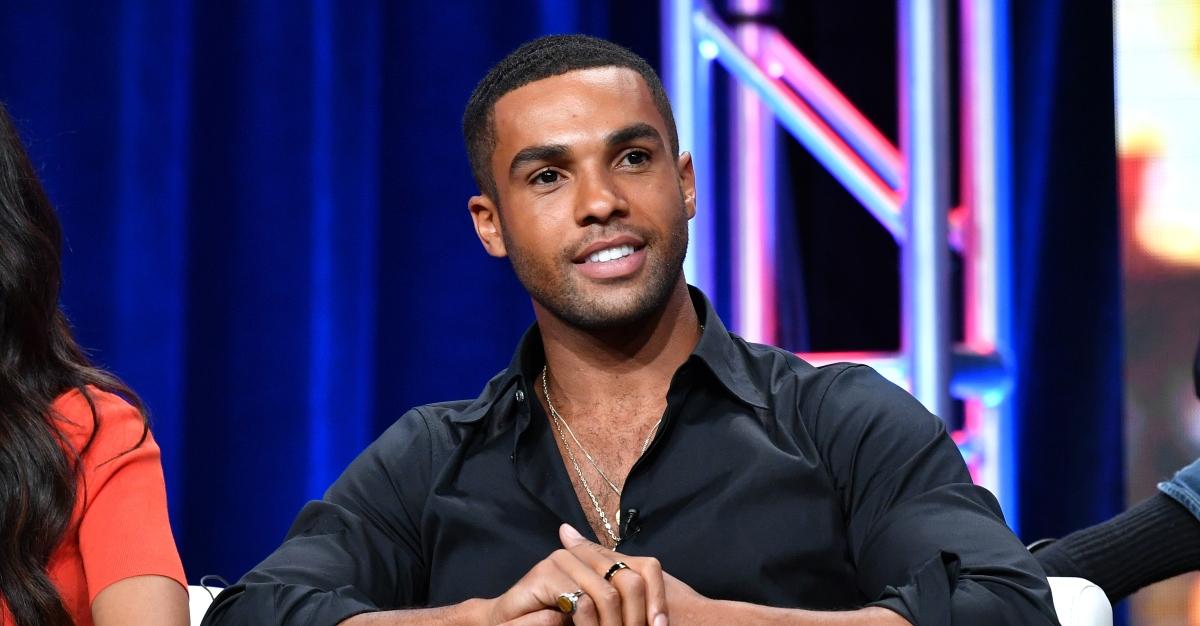 Who is Lucien Laviscount?
Lucien Laviscount is a British actor best known for his role as Alfie in Emily in Paris Seasons 2 and 3. The 30-year-old star is no stranger to the world of television, having first appeared in the British teen drama Grange Hill in 2007 and the renowned British drama Coronation in 2009. He also starred in another teen drama, BBC One's long-standing Waterloo Road series. In addition to drama series, Lucien also had a brief stint in reality television, competing in Celebrity Big Brother 8.
Before entering the Emily In Paris universe in 2021, the British actor took on the major role of Earl Grey in Scream Queens Season 1 on Fox. Since then, he has also appeared in the crime fiction Snatch and the CW comedy-drama Katy Keene.
Who are Lucien Laviscount's parents?
Lucien Laviscount's parents are Eugene Laviscount and Sonia Laviscount. His mother is British, and his father is Caribbean, specifically Antiguan. Lucien is one of three children shared by Eugene and Sonia — his siblings are Louis Laviscount and Jules Laviscount — and he was born on June 9, 1992, in the town of Burnley in Lancashire, United Kingdom. Eugene and Sonia raised the British actor in Read, Ribble Valley, in Lancashire.
What do Lucien Laviscount's parents do?
Lucien's father, Eugene Laviscount, has competed as a professional bodybuilder for decades. According to Eugene's Facebook page, the bodybuilder is a former NABBA Mr. South East England, U.K. Champion, British Champion, European Champion, and Best Built Athlete. At the NABBA Mr. South East Britain in 1986, Eugene was a Guest Poser at the Men's Show alongside Mr. World Richard Roy.
Eugene Laviscount currently works at the NAC UK Bodybuilding Federation. He is the NAC-UK president and NAC international vice president. The NAC Open British Bodybuilding Championships occur at the Middleton Arena in Middleton, Manchester, and is the qualifier for Mr./Ms. Universe and the NAC World Championship.
Sonia Laviscount shares her husband's love of health and fitness. The married couple used to own a gym called Body & Fitness Health Studios in Haslingden, Rossendale in Lancashire, but the business has since closed.
You can now stream Season 3 of Emily in Paris on Netflix.