Who is Luke Kleintank dating right now? The actor is private about his love life, But 'FBI: International's co-creator recently revealed huge news.
Actor Luke Kleintank first got his start on TV in a 2009 episode of Law & Order: SVU. Since then, he's moved on to more prominent roles in shows such as The Young and the Restless, Pretty Little Liars, and Prime Video's Man in the High Castle.
In 2021, Luke's career came full circle when he found himself working once again in the world of Dick Wolf. Since nabbing the role of Supervisory Special Agent Scott Forrester on FBI: International, the actor has been a fan favorite of CBS audiences. Given that, viewers have become curious about Luke's life outside of the show, such as whether the actor is married or has kids.
Here's we what know about Luke's personal life, including a huge reveal recently dropped by FBI co-creator Derek Haas.
Who has Luke Kleintank dated?
Unfortunately, Luke's social media accounts do not include much about his personal life, which he seems to keep very under the radar. But we do know a little bit about his dating history.
In 2015, rumors began swirling that Luke was dating his Man in the High Castle co-star, Alexa Davalos after they were snapped looking quite cozy at various red carpet and promotional events. Though neither of them confirmed a romantic relationship, the body language in the photos was quite telling.
(Fun fact: Alexa later went on to become part of the FBI franchise as well, when she joined the cast of FBI: Most Wanted as Special Agent Kristin Gaines.)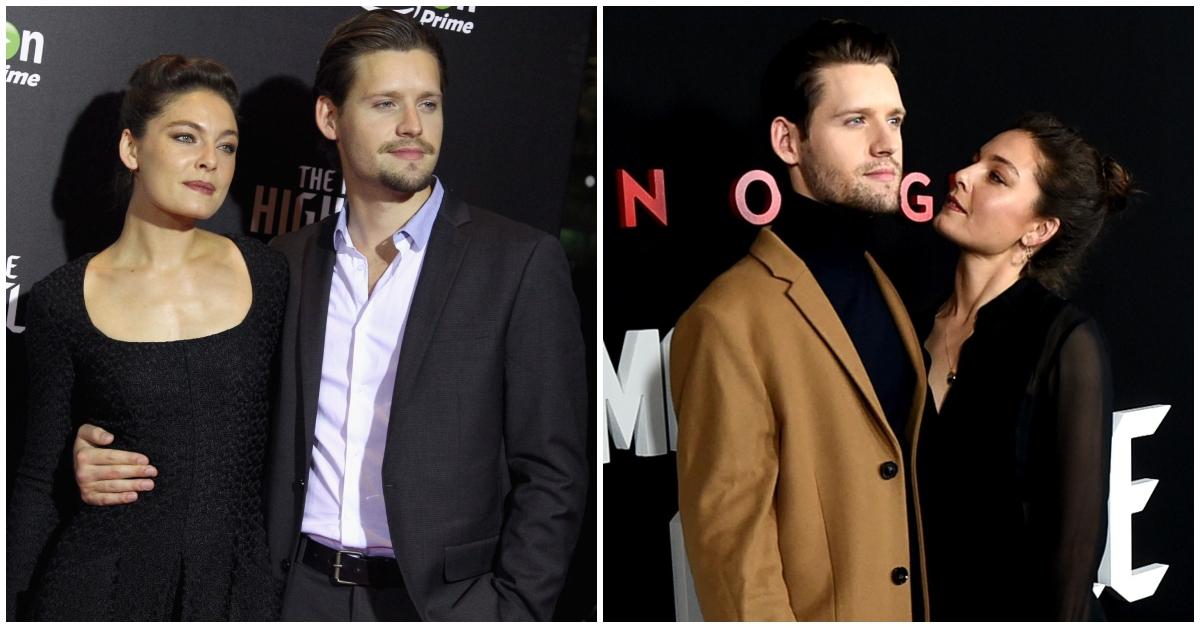 Is Luke Kleintank married?
In December 2018, Luke reportedly became engaged to Christina Vignaud, the daughter of Argentinean ambassador Juan Carlos Vignaud. It's unclear how the two met or how long they had been dating before he reportedly popped the question.
Luke has not shared any details about an engagement or a wedding, however, a private Instagram account does exist for a person going by the name Christina Vignaud Kleintank. What's more, a Facebook account for Christina Vignaud also mentions getting engaged to Luke in December 2018 and married in May 2021.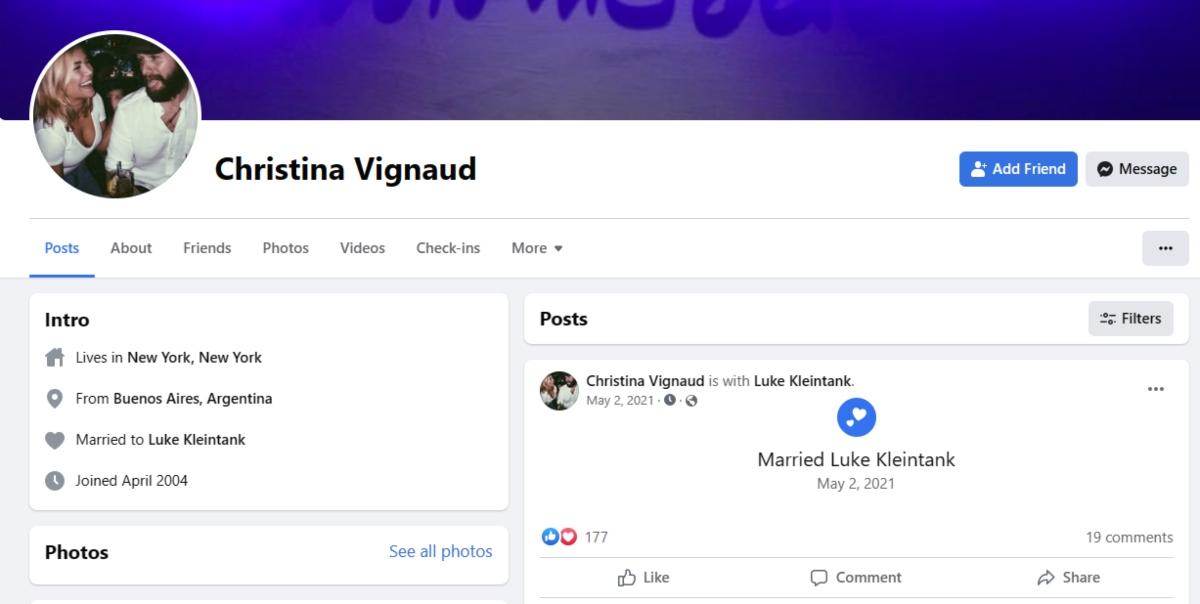 Does Luke Kleintank have any children?
In a December 2022 interview with Give Me My Remote, FBI co-creator Derek Haas dropped a major update about Luke Kleintank's life. When asked about Luke's limited role during Season 2 of the series so far, Haas revealed that Luke has been taking a bit of time away to focus on being a new dad.
"Luke had a baby — he's an awesome guy and an awesome dad," Haas shared. "We planned [his character's] arc around the fact that [with] a newborn, he would want some time to be a dad. And, of course, as a father myself, and as anyone who works at this company will attest, we're a big family; we're a family-friendly organization."
While Luke himself has yet to announce the new addition to his family, it's safe to say that we can trust Derek Haas. So with that, congratulations to Luke and his family on his new bundle of joy!