Who is Madonna in a relationship with? The singer and her 23-year-old boyfriend are said to have spent less than six months together.
In August 2022, Madonna turned 64 and proved the "Material Girl" is still down for a good time. The "Like A Virgin" songstress celebrated her big day with her loved ones in Italy. At some point in the night, Madonna provided a callback to her legendary VMAs performance with Britney Spears and Christina Aguilera by kissing two friends in a taxi.
Of course, Madonna's PDA moment isn't the first time her romantic endeavors have made headlines. Throughout her fame, Madonna's relationship history has involved bizarre rumors and some confirmed relationships that were even more shocking. Let's look at some of Madonna's famous suitors.
Who is Madonna dating?
Ever since Madonna's career took off in the '80s, fans have been fascinated with her love life. From her numerous husbands, significant others, and casual lovers, the Queen of Pop has always had some major arm candy by her side.
Recently, footage of the legendary pop star and boxing pro Floyd Mayweather surfaced on social media, prompting fans to ask in bewilderment whether the two were dating.
Although they were recently seen together at a gathering that included Demi Lovato, Antonio Brown, Kanye West, and Julia Fox, Madonna is not dating boxing professional and alleged domestic abuser Floyd Mayweather. The internet simply saw them talk to each other at the party and started to speculate about their relationship. So, is Madonna dating anyone now? Keep reading for all you need to know about the dating life of the iconic "Material Girl."
Pop star Madonna who was causally dating a young guy whose name is Andrew Darnell is reportedly said to be single. Madonna and her recent boyfriend had the widest age gap of anyone she's publicly dated. Madonna is 64 years old and Andrew is 23, this makes an age difference of 41 years. TMZ reported that the age difference between Madonna and Darnell never bothered the 64-year-old, and apparently wasn't a factor in deciding who she wants to date.
According to Page Six, the hot and heavy relationship has come to an end after less than six months. While they weren't exactly super serious, sources say the split has come at an unfortunate time for Madonna, ultimately sending her into a crisis. "It was only a very casual thing [with Darnell] so she's not broken-hearted. It's just that it has come at a bad time," they explained.
"She had a lot of fun with Andrew but it was never love or anything like that," the insider added. Prior to linking up with Darnell, Madonna spent three years dating her former backup dancer, Ahlamalik Williams. The rumoured breakup may not be the exact thing causing her to spiral, but it certainly hasn't helped with her ongoing confidence crisis.
Who has Madonna dated?
Her Madgesty was actually in a relationship with her 27-year-old backup dancer, Ahlamalik Williams. Ahlamalik's father, Drue, told The Mirror that sparks started when Madonna saw a video of Ahlamalik dancing and told her production manager, Jamie King, that she wanted Ahlamalik as a backup dancer on her Rebel Heart tour.
Things became serious between the couple during 2019's Madame X tour and soon, Madonna was meeting Ahlamalik's parents. TMZ reports that Madonna also had them as her personal guests at one of her Ceasar's Palace shows in Las Vegas, after which she invited everyone up to her suite where her personal chef cooked everyone dinner.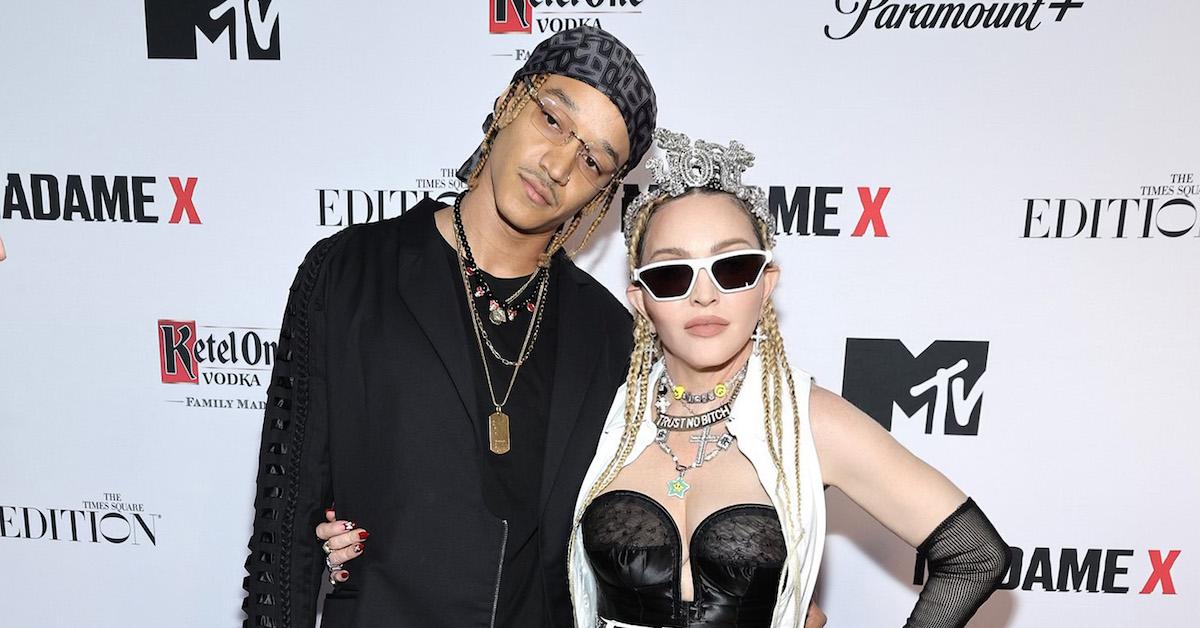 Despite the 36-year age difference between them, Drue says that his son truly loves the singer and that she, in turn, also loves him unequivocally. "Love has no age," Drue said. "My son is livin' la Vida Loca, and I'm just happy for him."
The 27-year-old even met Madonna's ex, Sean Penn, as well as all of her kids, including daughter Lourdes who's two years younger than him. As Drue tells it, they all get along really well.
According to Vogue, the Sacramento native was an accomplished dancer before he met Madonna. He had performed in shows like Cirque du Soleil's Michael Jackson: ONE in Vegas and was also a part of the dance crew Raw by Nature.
As said earlier, Madonna and Williams are no more together after three years of dating. The Sun reports that they have not been seen together since January and friends say they amicably decided to separate.
A source said: "Madonna has thrown herself into a busy social life and has been seeing her friends and family after the split.
"She has a packed schedule, working on her upcoming biopic, new music, and looking after her family. Things have been on and off with Ahlamalik for a while. There's a lot of love but for now they have decided to separate. They are still on good terms and there are no hard feelings but they are at different places with their lives. They spent months together on tour and in lockdown, but now he has moved out of her home. With them both working on other things, it was hard to keep their romance alight."
Sean Penn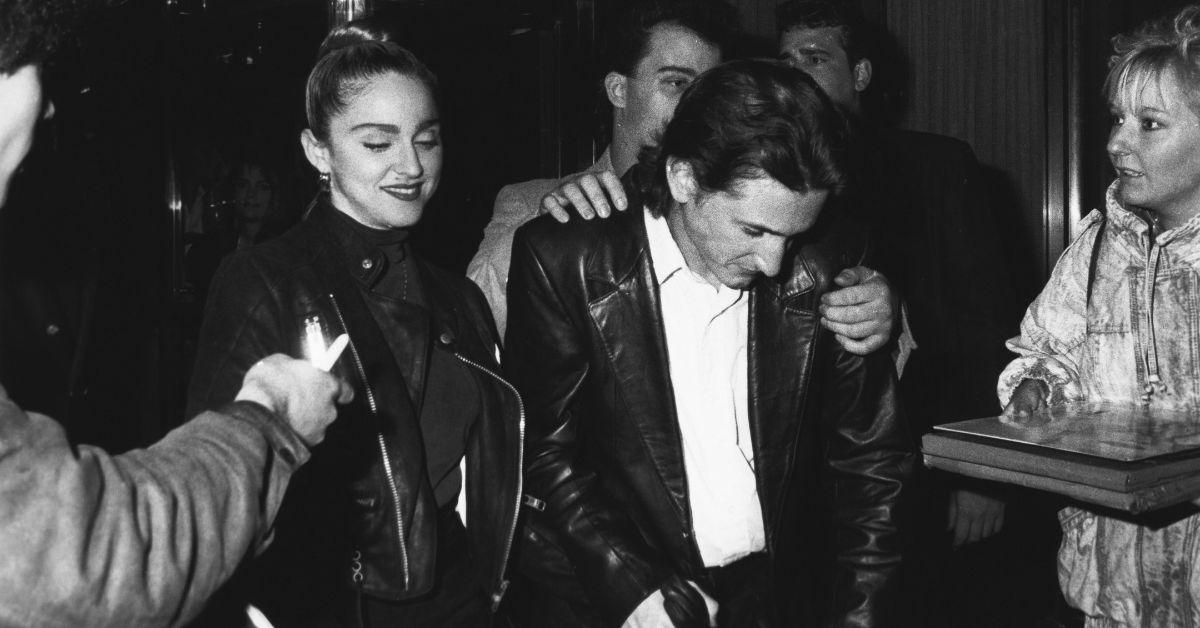 In 1985, Madonna met actor Sean Penn on the set of her "Material Girl" music video, and six months later, they were married on her 27th birthday on Aug. 16, 1985. Although Madonna and Sean loved each other and moved their relationship quickly, the young couple had their own issues.
According to People, Sean accused Madonna of cheating on him with singer Nick Kamen after they collaborated on her song, "Each Time You Break My Heart." The actor's 1987 arrest also reportedly strained their marriage. In January 1989, Madonna filed for divorce from Sean after four years.
Tupac Shakur
As we mentioned earlier, Madonna has been in multiple rumored relationships that turned out not to be true. However, in 2017, TMZ unearthed a letter detailing her former romance with Tupac Shakur. In 1995, Tupac wrote to Madonna in prison and said they could no longer sleep together because of her race.
"For you to be seen with a black man wouldn't in any way jeopardize your career, if anything, it would make you seem that much more open and exciting," Tupac said in the letter. "But for me, at least in my previous perception, I felt due to my 'image' I would be letting down half of the people who made me what I thought I was."
Madonna and Tupac kept their relationship to themselves, so no one knew they dated until after the rap legend died in 1996. In 2019, his breakup letter to Madonna was auctioned for $100,000.
Dennis Rodman
Dennis and Madonna dated for two months in 1994. While they didn't last long, the NBA legend eventually cashed in on the relationship. In his 1996 memoir Bad As I Want to Be, Dennis claimed Madonna wanted him to have a baby with her during their relationship.
​​"Madonna talked all the time about having a baby," the former San Antonio Spurs player said. "I think she wanted every bit of Dennis Rodman— marriage, kids, everything."
Dennis has also insisted Madonna offered to pay him millions to conceive a child with her, which she reportedly denies, per Marie Claire. Although Dennis discussed their relationship in the 2020 docuseries, The Last Dance, Madonna hasn't said much about her ex.
Vanilla ice
This relationship was also one of Madge's shorter ones. The "Ice Ice Baby" performer stated in an episode with The Dan Patrick Show that a "much older" Madonna approached him after one of his concerts. According to InStyle, Ice, and Madonna had a seemingly ordinary relationship as two pop icons. On several occasions, they snuck into movie theaters wearing disguises.
As "exciting" as the relationship was, Ice admitted he broke up with her after eight months. The rapper told News World in 2011 that the decision came when he saw Madonna's controversial erotic coffee-table book, Sex. Ice referred to the book as "disgusting and cheap" and didn't like how it made his girlfriend look.
"We were in a relationship, yet it looked like she was screwing all these other people," he explained. "I thought she was taking pictures and running round naked because she was like that. Then when the book came out, I was so embarrassed and ashamed. It was a porno."
Guy Ritchie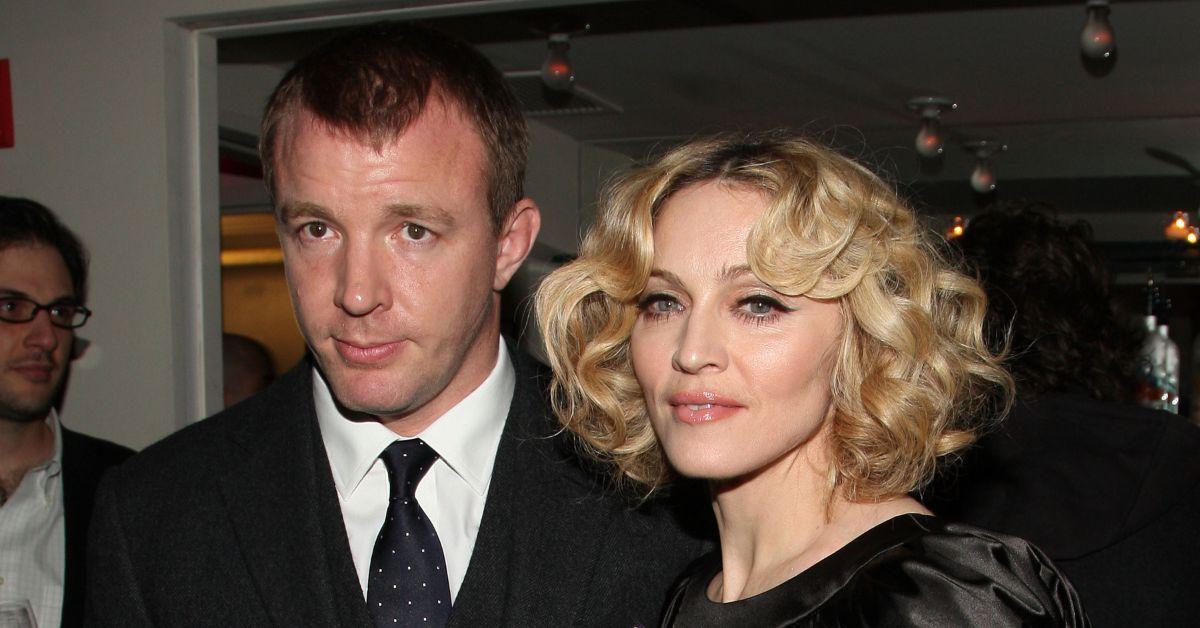 Madonna and Guy Ritchie met in 1998 when they sat next to each other at a dinner party. At the time, she was a single mom to her and Carlos Leon's daughter, Lourdes. After two years of dating, Madonna and the renowned film director married in Scotland, and Madonna gave birth to their son, Rocco, in August 2000. Before the couple divorced in 2008, they also adopted their son, David, in 2006.
Other men Madonna dated over the years include actor Warren Beatty, now 85, and actor Carlos Leon, 55. She later dated model Kevin Sampaio, 35
Was Alhamalik Madonna's youngest boyfriend ever?
Alhamalik and Madonna have the biggest age gap of anyone she's publicly dated but being attached to someone multiple decades her junior is nothing new for Madonna. In fact, the singer is notorious for dating younger men (and women) and has only had one relationship with a man older than her: Warren Beatty, who is 21 years her senior.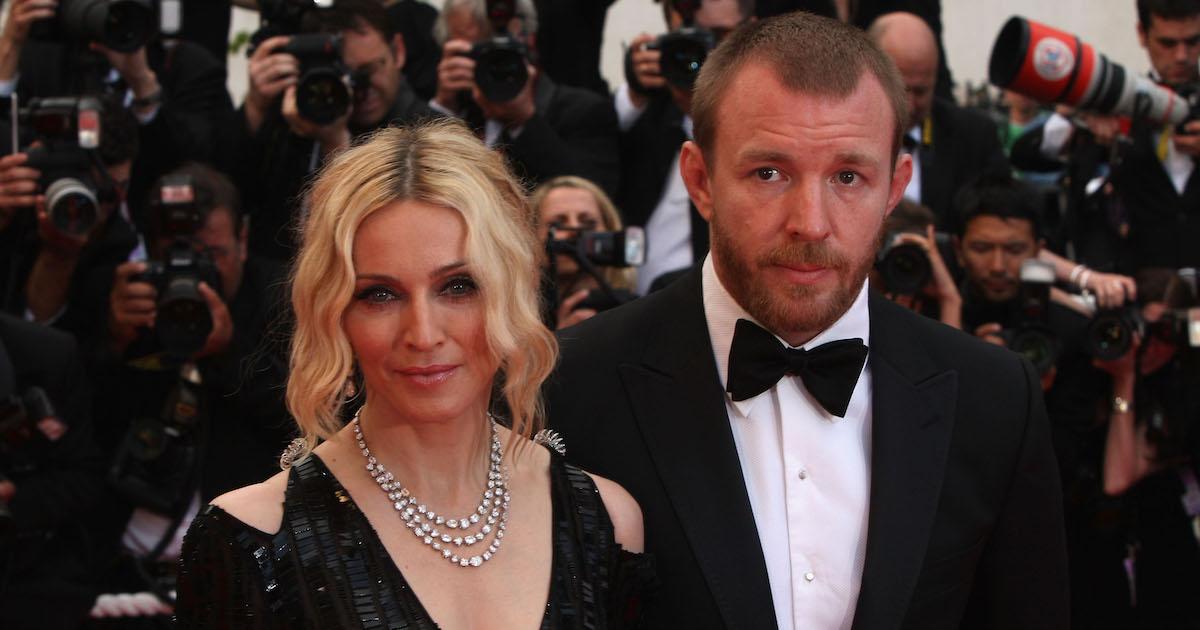 Madonna's list of lovers is sizable, but her significant others who were 10 or more years younger than her include ex-husband Guy Ritchie (10 years); the late rapper Tupac Shakur (13 years); baseball star Alex Rodriguez (18 years); model and DJ Jesus Luz (29 years); dancer and choreographer Brahim Zaibat (29 years); dancer Timor Steffens (30 years); and model Kevin Sampaio (33 years).