What is Martin Bashir's net worth? Martin Bashir's fortune is still impressive despite the controversial Diana interview.
In 1995, a then relatively unknown journalist named Martin Bashir sat down with the most famous woman in the world — Diana, Princess of Wales.
At the time, Diana's marriage to now King Charles III was in trouble, and she expressed her concern that the royal family saw her "as a threat of some kind."
However, in 2021, Bashir, who had departed the BBC earlier in the year citing health issues, was found guilty of deceit and breaching BBC editorial conduct to obtain the interview.
The interview is now featured in Season 5 of The Crown, a dramatic retelling of the late Queen Elizabeth II's time on the throne — prompting many viewers to wonder where Bashir is now, and how much he is worth.
Martin Bashir became a household name following his Princess Diana interview.
When Bashir's interview with Princess Diana aired on Nov. 20, 1995, it was watched by over 23 million viewers in the United Kingdom and over 200 million viewers worldwide, making Bashir a household name overnight.
In the scandalous interview, Diana confirmed King Charles' affair with Camilla Parker Bowles, famously saying, "there were three of us in this marriage, so it was a bit crowded."
Diana also admitted to having an affair of her own with British cavalry officer James Hewitt, and that the royal family saw her as a threat.
"Every strong woman in history has had to walk down a similar path," Diana said. "And I think it's the strength that causes the confusion and the fear."
As expected, Bashir's interview sent shockwaves through the royal family — but gave Bashir the ultimate career bump, landing him an equally controversial interview with Michael Jackson a few years later.
He went on to move to New York City, where he became the co-anchor on ABC's Nightline in 2004. In 2010, he left ABC — after being suspended for making "crude and sexist" remarks — and moved to MSNBC, where he served as a political commentator. He was also a correspondent for Dateline NBC.
In 2016, he returned to the BBC as a religious affairs correspondent, where he remained until he left the network in 2021.
Where is Martin Bashir now?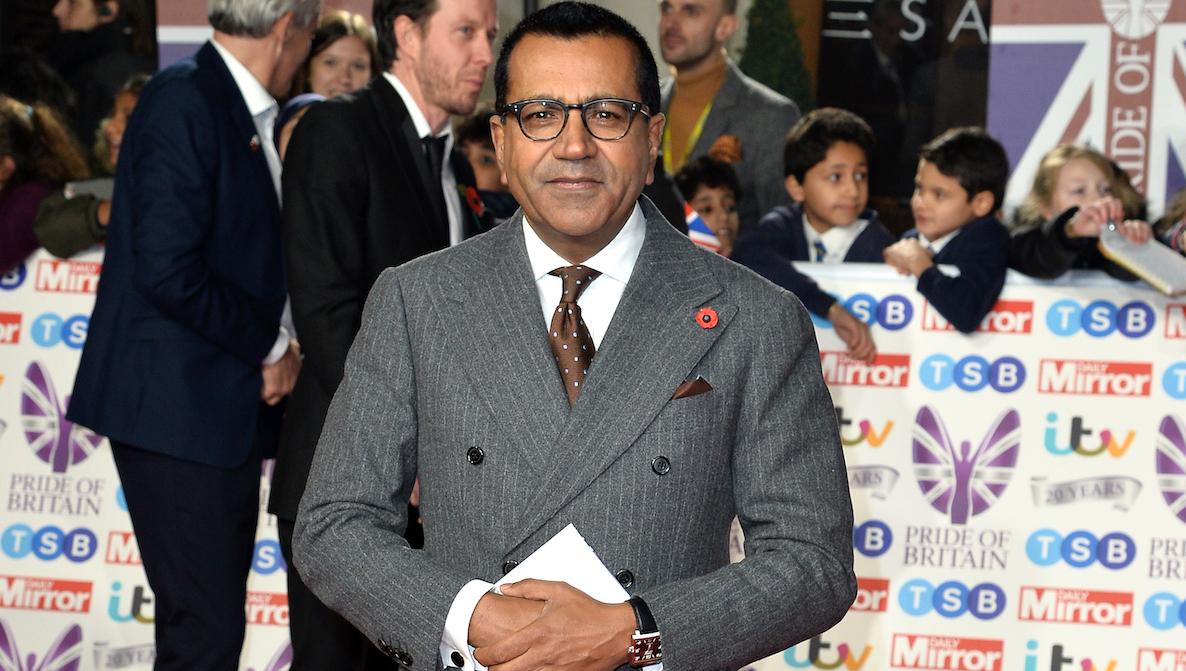 Amid his exit from the BBC, Bashir was being investigated by former Supreme Court judge John Dyson in an independent investigation into how his interview with Diana was obtained.
Ultimately, he was found guilty of using "deceitful methods" to obtain the interview. Dyson's report also called Bashir "unreliable," "devious," and "dishonest."
Bashir is no longer working and is struggling with several health issues. In October 2020, it was reported by The Guardian that he was "seriously unwell" with the coronavirus, and he underwent quadruple heart bypass surgery. In 2021, he was said to undergo several other procedures.
"He let us know of his decision last month, just before being readmitted to the hospital for another surgical procedure on his heart," deputy director of BBC News, Jonathan Munro, said of Bashir's exit in February 2021. "Although he underwent major surgery toward the end of last year, he is facing some ongoing issues and has decided to focus on his health."
As to his interview with Princess Diana, her sons, Prince William and Harry requested that the program never be aired again.
"In an era of fake news, public service broadcasting and a free press have never been more important," William said in a statement. "These failings, identified by investigative journalists, not only let my mother down, and my family down; they let the public down too."
How much is Martin Bashir worth?
According to The Cinemaholic, Bashir is worth an estimated $7 million. In 2021, The Daily Mail reported that Bashir was making £100,000-a-year salary at BBC before he stepped down.
Back in 2003, it was also reported that Bashir sold his controversial Michael Jackson documentary to ABC in America for $7.1 million.
MARTIN BASHIR Profile Summary
Martin Bashir is a former British journalist, best known for his interviews with Princess Diana and Michael Jackson, and for co-anchoring Nightline on ABC. He stepped down from the BBC in 2021 and was later found guilty of breaching BBC editorial conduct to obtain his interview with Diana.
Profession: Former British journalist
Net worth: $7 million
Birthplace: London, England
Birthdate: January 19, 1963
Education: University of Winchester and King's College London
Marriage: Deborah Bashir
Children: 3
At the time, he was earning a £300,000 a year salary at ITV. "These days Martin is paid for his efforts," a source told The Guardian. "I think he is very happy with what he earns." Another added, "Martin doesn't need to prove anything. He has had two of the biggest scoops in journalism, but he has been pilloried by the newspapers, and that has stung him."