Who is Mary J. Blige dating right now? Quite a number of men have had the privilege to have dated Mary J. Blige, the Queen of Hip-Hop Soul.
Bronx native Mary J. Blige is known for being the Queen of Hip-Hop Soul music. Since the '90s Mary's soulful-meets-raspy sound has helped fans work their way through breakups, find confidence, and appreciate their loved ones. So, it comes as no surprise that Mary always gets her flower from fans and industry peers.
Aside from Mary's continued success in the music industry, a few men have been privileged to date Auntie Mary. After all, Mary is gorgeous, down-to-earth, and very partial to privacy.
Still, fans have been able to figure out her dating life, especially her long-term marriage to music producer Kendu Isaacs, to whom she was married for more than a decade. Not to mention, Auntie has turned her pain into dollars courtesy of sharing her life with fans through her music.
So, which men have been privileged to call Mary J. Blige their lady? Here's the rundown of Mary's dating history.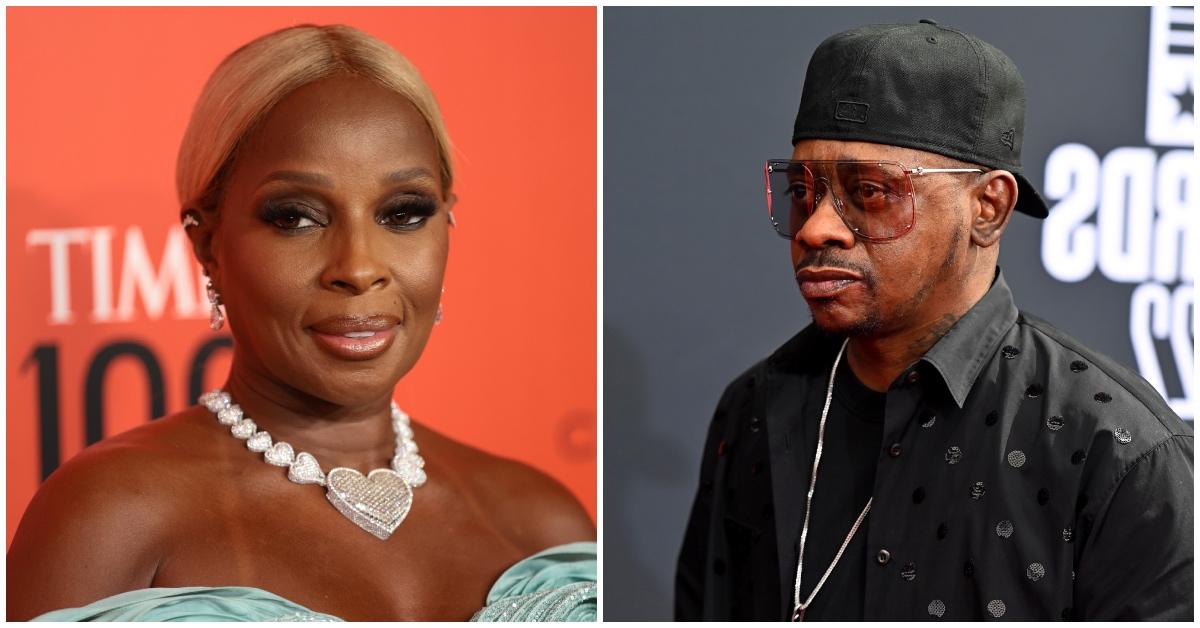 Mary J. Blige and Cedric "K-Ci" Hailey were considered R&B's power couple in the '90s.
Fans who have been rocking with Mary since her earlier days with the debut album "What's the 411?" would likely remember hearing about Mary and K-Ci's romance.
K-Ci, who is one-half of the R&B duo K-Ci & JoJo, is said to have started dating Mary when her first project was released in 1992.
Mary and K-Ci were very serious with one another and even were engaged in 1996. However, the engagement reportedly only lasted a year, with K-Ci publicly saying that he's not getting married.
Interestingly, it appears that K-Ci and Mary had their share of ups and downs that included allegations of domestic violence, with K-Ci thought to have been the aggressor.
While Mary never named K-Ci as her abuser, her 2002 interview with The Guardian led folks to believe that K-Ci was abusive after she said that a boyfriend tried to kill her.
And since Mary and K-Ci went their separate ways after being linked for 12 years — frequently on-again and off-again — fans believed he was guilty.
Mary J. Blige also dated R&B crooner Case in the mid-'90s.
The exact timeline of Case and Mary's mid-'90s relationship is unknown. However, in a January 2020 interview with MadameNoire, Case spilled the beans on their romance.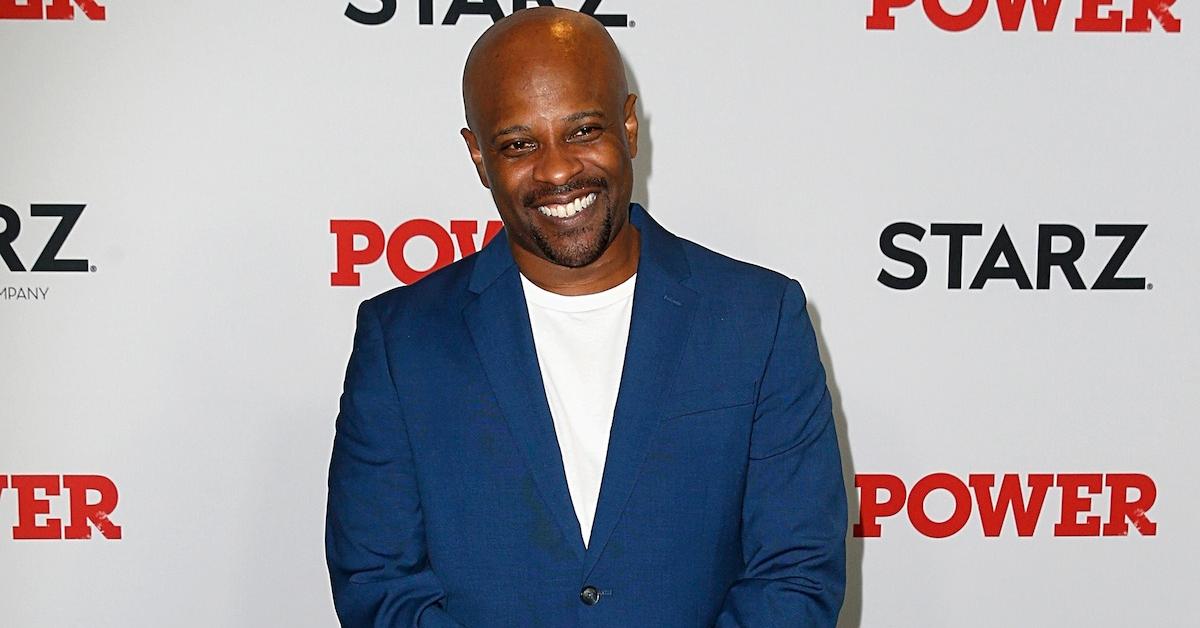 "Yeah, I met Mary through Misa [Hylton] when we were working on the album," he told the outlet. "She had come to the studio to hang out or whatever. We just started hanging out," he said. "She was there when I was working on my album. There were three or four songs that she wrote, or that we wrote together."
Case continued, "You know how that goes. You're doing music, it just turns into 'Hey…' I don't think she planned [it] but I was scheming all along. Then we had an affair [laughs]."
Since Mary co-wrote four songs, provided background vocals, and was featured on Case's 1996 self-titled debut album, fans believe the pair started dating around that time.
And if you've been keeping up, that's around the time Mary and K-Ci broke off their engagement.
Unfortunately, Case credits the demise of their relationship to his being "sloppy." He was still messing around with other women, which Mary found out about and caused the relationship to end.
Mary J. Blige and Kendu Isaacs married in 2003 but went on to have a very rocky divorce.
Shortly after whispers about Mary's romance with K-Ci started to die down, the Power actress started seeing Kendu Isaacs, a music producer.
The pair started dating in 2003 and went on to tie the knot in December of that year. Mary has gone on record crediting Kendu for helping her beat alcohol and drug addiction.
Additionally, Mary said that Kendu essentially saved her life.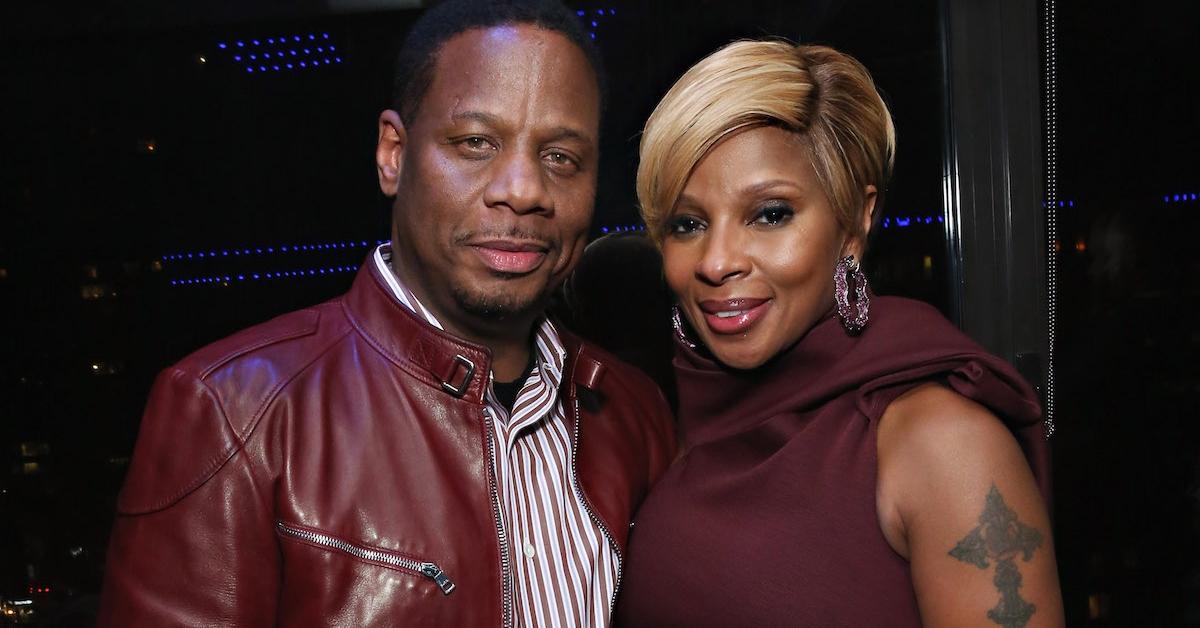 The couple frequently appeared on red carpets together during their relationship, but things took a turn once talks of divorce came into the picture in 2016. Unfortunately, the talks weren't just rumors. Mary and Kendu separated in 2016 and their divorce was finalized in 2018.
TMZ reported that Mary filed for divorce first and cited "irreconcilable differences" as the reason for their breakup.
Interestingly, once Mary and Kendu went their separate ways, it was said that the music producer cheated on Mary with a close confidante.
As you can imagine, the divorce settlement was equally messy. While a judge initially granted Mary to pay Kendu $30,000 monthly for temporary spousal support in 2017, the pair were able to reach an agreement that has not been disclosed to the public.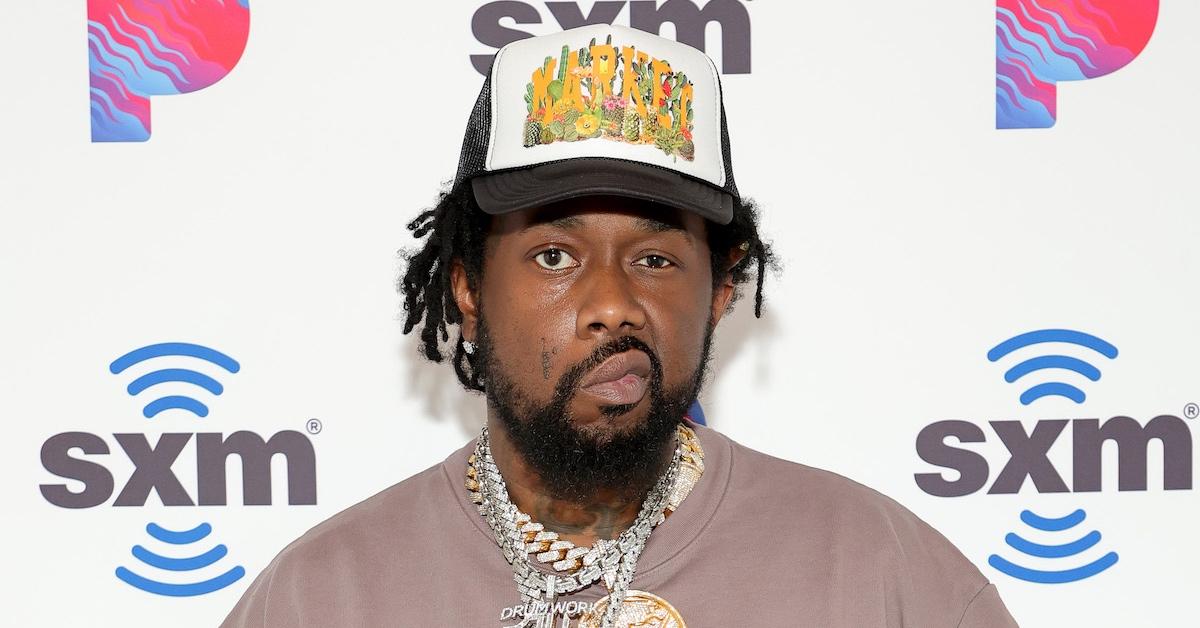 In 2021, Mary J. Blige was linked to rapper Conway the Machine.
Flashback to June 2021, word on the street was that Mary was dating rapper Conway the Machine, after Conway the Machine took to Instagram Stories to share his love and admiration for the Queen.
Per Bossip, Conway reposted a picture from Mary J. Blige's induction into the Apollo Walk Of Fame, and placed a heart eyes, bee, and robot face emoji, with the hashtag #mines.
Obviously, most folks would believe that the "Piano Love" singer was clearly smitten. However, Mary never confirmed or denied the romance.
Not to mention, Conway maintained the same energy by also giving Mary a diamond-studded chain he was wearing at DMX's album release party in April 2021.
So, either Conway was simply being a gentleman toward Mary or the pair may have had a secret romance. We'll likely never know.
Tupac is also rumored to have been in Blige's dating history after coming to her aid.
Following her toxic relationship with Hailey, Blige was rumored to have got close to the late rapper Tupac.
According to Tupac's former bodyguard, Tupac had intervened in heated arguments between Mary and K-Ci.
Speaking to Cam Capone News, Reggie Wright Jr. said: "They got into a fight. Somehow, she called Pac. 'Cause her and Pac were on the down-low cool."
He continued to recall the events, saying: "We had to run over to the Peninsula Hotel."
"She was running down the side street and jumped in the car right quick. And Pac picked her up and took her off.".
From working together to being romantically linked, Sean "Diddy" Combs and Blige are still friends after their rumored relationship.
Musical mogul Diddy and Mary J Blige had a very close relationship, with him overseeing her first two albums.
However, the pair stopped working together in 1994, which Blige said was due to her 'reckless lifestyle'.
The two then joined forces again after recording a remix to Mary's "No More Drama" in 2001.
The close relationship between the two sparked rumours that they were linked more than musically.
Diddy and Blige remain close to this day.
Blige is rumored to have had an unexplained relationship with rapper Nas.
The two first collaborated on 1997 single "Love Is All We Need" and formed a close bond ever since.
Nas and Mary are still close and in 2019 even co-headlined joint 'Royalty' tour, where they showcased their hit 'royalty'.
However, despite rumours and their seemingly unbreakable bond – neither have ever publicly discussed dating rumours.
In an interview with The New York Post Blige spoke on their connection, saying: "I mean, we're family now… It's like that now."
Who is Mary J. Blige dating right now?
Age is just a number for the 'Queen of Hip Hop Soul' Mary J Blige, as she is still one of the best performers in the world, even at the age of 51. Meanwhile, recent reports suggest that she has been dating a 29-year-old NFL player, who is currently playing for the New York Giants.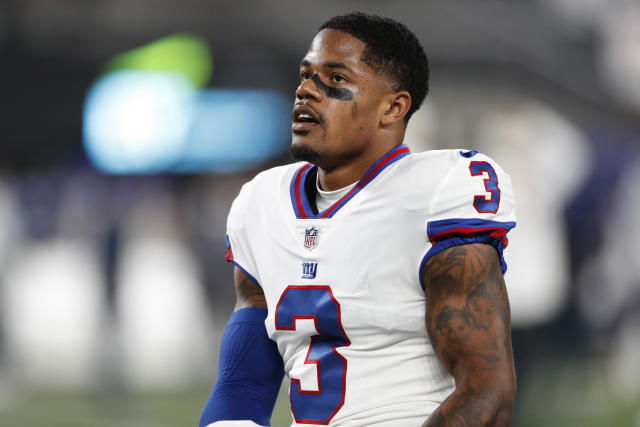 Mary J Blige is reportedly dating Sterling Shepard of the Giants
As per various reports, the famous singer and songwriter, Mary J Blige, is dating the 30-year-old Giants wide receiver, Sterling Shepard. According to Page Six, he has been partying with the singer at the Harbor NYC, celebrating the birthday of a renowned stylist, Misa Hylton. As per many witnesses, they were getting quite cozy with one another.
Previously, Shepard married model Chanel Iman, which lasted around 4 years. In June 2021, he decided to file a divorce, and the reason for their divorce is still unknown. After their divorce, the Giant star started dating Blige.