What is Matt Roloff's net worth –– and how did the 'LPBW' star make his money?
Matt Roloff is best known for starring on TLC's hit reality show Little People, Big World, which follows the Roloff family and their Oregon farm. Matt is also a farmer, business entrepreneur, and motivational speaker.
MATT ROLOFF Profile Summary
Profession: Reality TV Star, Farmer, Business Entrepreneur, Motivational Speaker, Author
Net worth: $6 million
Birthdate: Oct. 7, 1961
Birthplace: San Francisco, Calif.
Birth name: Matthew James Roloff
Father: Ron Roloff
Mother: Peggy Roloff
Marriage: Amy Roloff ​​(m. 1987–2016)
Children: Zach Roloff, Jeremy Roloff, Molly Roloff, Jacob Roloff
When Little People, Big World first premiered in 2006, it caught the attention of legions of viewers. The TLC show follows the Roloff family while also giving viewers a look at what life is like for a family with dwarfism.
Matt Roloff is the patriarch of the fam, and he's got quite an interesting life to keep up with. Naturally, fans are always curious to learn more about him — including his net worth. Here's what to know.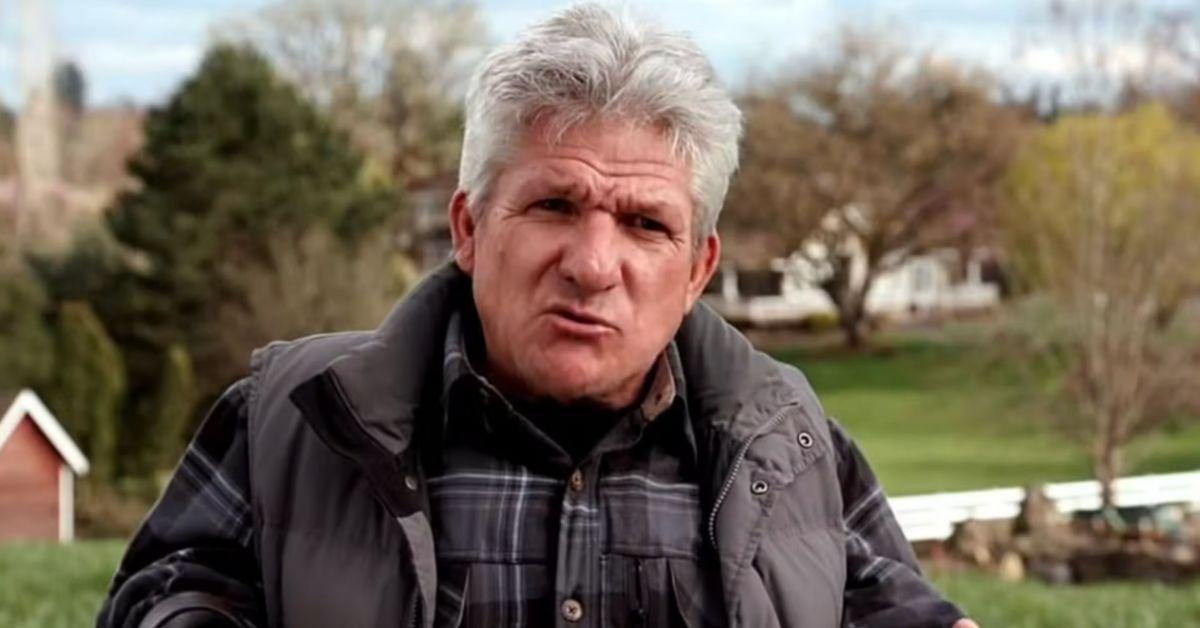 What is Matt Roloff's net worth these days?
As of 2022, Matt has a net worth of $6 million, according to Celebrity Net Worth. Along with being a noteworthy reality TV star, Matt is also a farmer, author, motivational speaker, and businessman. It's quite obvious that he stays busy with plenty of obligations. When he married his now ex-wife Amy Roloff in 1987, they likely had no clue they would eventually become two of the most well-known reality TV stars alive.
Over the course of their marriage, they welcomed four children into the world. Three of Matt's kids were born of average height, while one of his sons (Zach) has achondroplasia.
Little People, Big World is obviously a huge reason why Matt has the net worth he has today. The show is one of the most popular TLC hits to date.
How did Matt Roloff make his money?
Per a 2016 report in Business Insider, TLC reality TV stars earn anywhere between $1,500 and $3,000 per episode of the shows they film for the network. With this info, In Touch recently estimated that Matt is likely earning somewhere between $60,000 and $120,000 for each season of Little People, Big World. However, the official details of his salary for the show haven't been released to the public.
The farm is also obviously another money-making venture that takes up a lot of Matt's time. Matt, who became the sole owner of the family farm in 2020, also successfully transitioned part of it into an amusement park. The amusement park comes fully packed with attractions and rides for other families to enjoy. According to In Touch, about 30,000 guests visit his property annually.
Matt has also written three books, the third of which is a children's book: Against Tall Odds: Being a David in a Goliath World (1999); Little Family, Big Values: Lessons in Love, Respect and Understanding for Families of Any Size (2007); and Little Lucy, Big Race (2018).
Another interesting way that Matt earns money is by filming personalized Cameo videos for his fans. Anyone who wants a custom video from Matt for themselves or as a gift for a friend can order one for $75. As of now, he's been rated five stars on the Cameo website, which means he has tons of happy customers.