Maya Moore is retiring from Basketball to dedicate her time to her growing family – Let's meet her husband and children.
Two-time Olympic gold medalist basketball player Maya Moore stepped away from the sport she loves in 2019 to champion efforts to release Jonathan Moore from jail, and now, the WNBA star has big news to share with fans as of January 16, 2023.
Maya is officially retiring. Following her bold announcement, followers want to know more about the former Minnesota Lynx player's kids and husband. Here's what we know about Maya's family in the wake of her headline-making decision.
So, does Maya Moore have kids?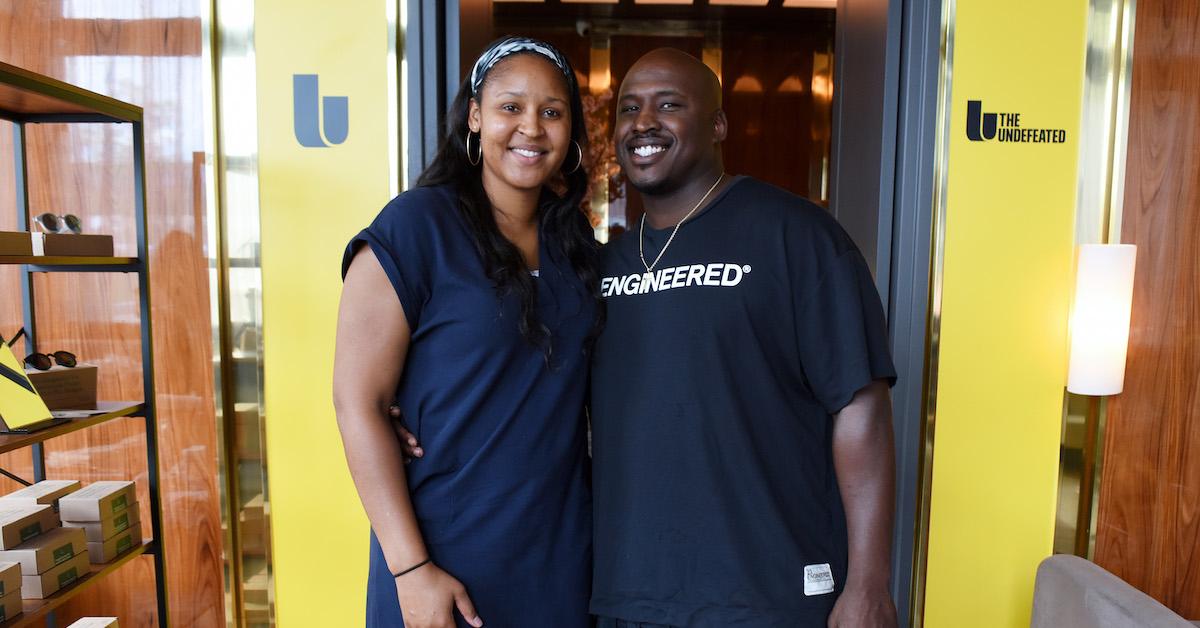 The star player welcomed a son, Jonathan Jr., in July of 2022, per The Boston Globe. What Maya shared on her Instagram about the milestone moment offers a clue as to her current relationship with the man she committed to freeing from prison. "Marrying Jonathan was one of the happiest days of my life!" Maya captioned a clip from Good Morning America updating fans on the special news. "Delivering JJ was one of the proudest days of my life!" Maya continued in her post, adding, "Witnessing Jonathan be a Father … priceless."
Indeed, as Maya said previously about falling in love with Jonathan, per People, "I got to know him and over the last 13 years we have just developed a friendship and [then] entered this huge battle to get him home, and over time it was pretty clear what the Lord was doing in our hearts. Now we're sitting here today, starting a whole new chapter together."
How did Maya's husband end up in jail?
In 1998, when Jonathan was only 18 years old, he was convicted of armed burglary and assault, per The New York Times. Jonathan has long maintained his innocence, claiming he was misidentified as the perpetrator of the crime.
Once Maya got involved, having met her future husband through a church ministry, a judge eventually found fault with his trial, ultimately overturning his sentence in 2020. Later that year, the couple tied the knot.
Maya's retirement allows her to focus on her family and activism.
"It's time to put a close to the pro basketball life," Maya, who co-authored a book with her husband called Love & Justice, announced on Good Morning America on the Martin Luther King holiday of 2023, adding, "I walked away four seasons ago, but I wanted to officially retire."
As for what the Lynx star plans to do next, well, it's all about focusing on her personal life and activism. "This is such a sweet time for us and our family. The work we've done, I want to continue that in this next chapter," Maya also told fans. "I want to continue to be present at home, for my community, for my family, our little baby, for Jonathan — but also doing work with Win with Justice, our nonprofit, to continue to raise awareness about prosecutorial reform and how we can have safer and healthier communities."