Actress Melissa Joan Hart helped children find safety during the recent Nashville Shooting. What is known about her political view?
On Monday, March 27, Aiden Hale, 28, walked into the Covenant School in Nashville, Tenn. armed with a gun. He never left.
After killing six people, three of which were children, Hale was gunned down by police. During the melee that ensued, something unexpected happened.
Actress Melissa Joan Hart, best known for her role as the titular Sabrina in Sabrina the Teenage Witch, played a part in helping children get to safety.
She later took to Instagram, briefly describing her and her husband's involvement. Although gun control shouldn't be politicized as people are actually dying, some folks were reminded of Melissa's "conservative" views.
What do we know about Melissa Joan Hart's political affiliation?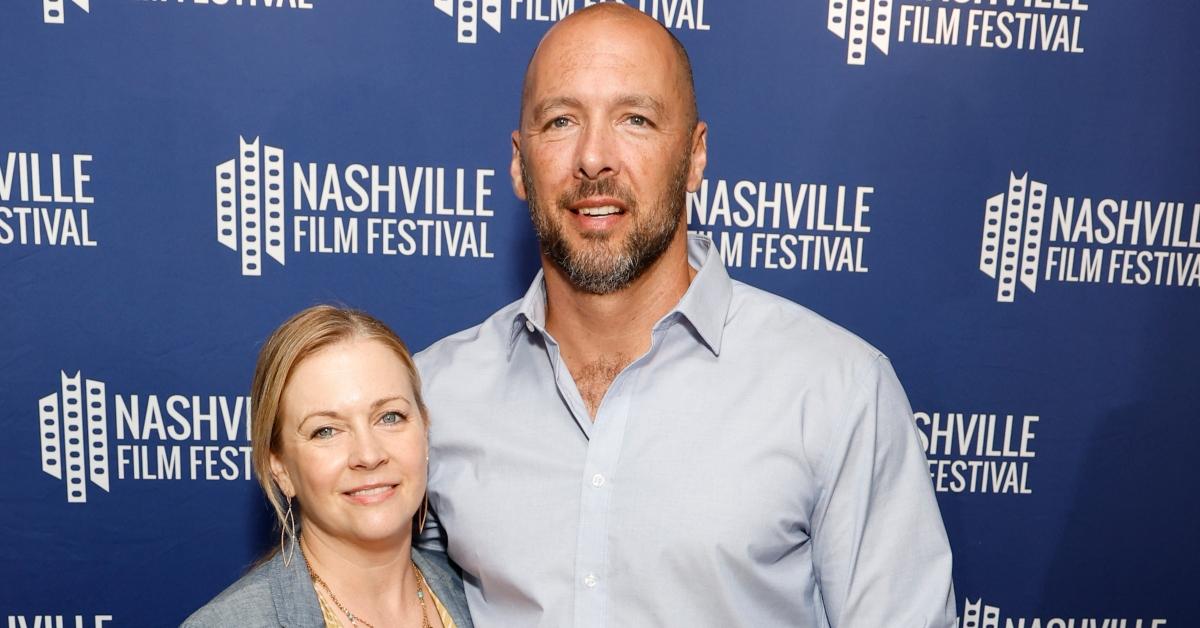 Melissa Joan Hart's political affiliation has changed over the years.
According to The Hollywood Reporter, the night before the 2012 Presidential election Melissa tweeted her intention to vote for then Presidential candidate Mitt Romney, a member of the Republican party.
In July 2012, four months before the election, Politico reported Romney's stance on gun control from his, "1994 Senate bid through his 2012 presidential campaign." Across the board, he is very pro-gun restrictions. He even "signed a permanent assault-weapons ban" in the state of Massachusetts while he was governor.
The backlash Melissa received after this declaration was immediate. She told Fox News's Sean Hannity that "Some of the stuff I got was pretty disgusting," via Newsmax. "I got blasted a lot. I got blasted as I must hate gay people if I'm voting for Romney."
She added, "I never said I was Republican. I just said who I was voting for…I never said anything political."
Perhaps it was this vitriol that pushed Melissa in a different direction for the 2016 Presidential election.
"I want to break away from this two-party system and I think it's important for people to know that there's another candidate out there who really toes the line between Democrat and Republican," she told People Magazine in Sept. 2016.
She told the outlet she was in full support of Libertarian candidate Gary Johnson. "I mean he's Libertarian. But socially he's liberal, but fiscally conservative," Melissa explained.
Melissa Joan Hart lives near Covenant School and was nearby the day of the shooting.
In the March 29 episode of her podcast What Women Binge, Melissa went into greater detail surrounding the day of the Nashville school shooting and the role she played in the tragedy.
She repeated a few things from her original Instagram video such as the fact that she and her family also lived in Connecticut when the Sandy Hook school shooting happened.
"We were a few miles away, same county different towns. It was too close to home for me. That changed my life," she said.
On the day of the Nashville shooting, Melissa's children were home from school due to parent-teacher conferences. Melissa and her husband Mark Wilkerson were en route when they saw a woman and a group of children emerge from the woods by the highway.
She said the look on the teacher's face changed her life once again. "I was trying to understand what she's doing. Why is she taking these children on this five-lane street," Melissa asked herself.
She quickly got out of the car while Mark stayed because he understood what was probably happening and didn't think the children seeing a man would help. While helping the kids cross the street, recalled one little girl looking up and asking, "What's going on?"
While she didn't know the specifics, Melissa knew something was terribly wrong.
Eventually, police did show up and Melissa described the scene as "madness," as well as the "saddest thing she's ever seen." After the kids were moved from the side of the road, Melissa heard a woman say "My children are in that school."
Another woman approached them and the three prayed together while Melissa's husband attempted to get information from authorities. Police told Mark that families were being taken to a fire station so they drove there and continued to direct other family members to the station.
Overall, she described the scene as confusing and sad but soon her despair gave way to anger as Melissa struggled to comprehend how this could keep happening.