Mike Colter and his wife Iva were previously criticized over their interracial marriage – do they have kids together?
Actor Mike Colter, who is best known for his role as Luke Cage in the Marvel Cinematic Universe, is hitting the big screen in another action-thriller: Plane. A synopsis of the movie on IMDb reads: "A pilot finds himself caught in a war zone after he's forced to land his commercial aircraft during a terrible storm." Playing opposite of Gerad Butler, Mike stars as Louis Gaspare, a convict extradited from Singapore. Despite only having a few lines in the film, he tells a compelling story through his actions.
But what is the Evil star like off-screen? He's a loving husband and dad of two. Keep scrolling to learn all about his family life.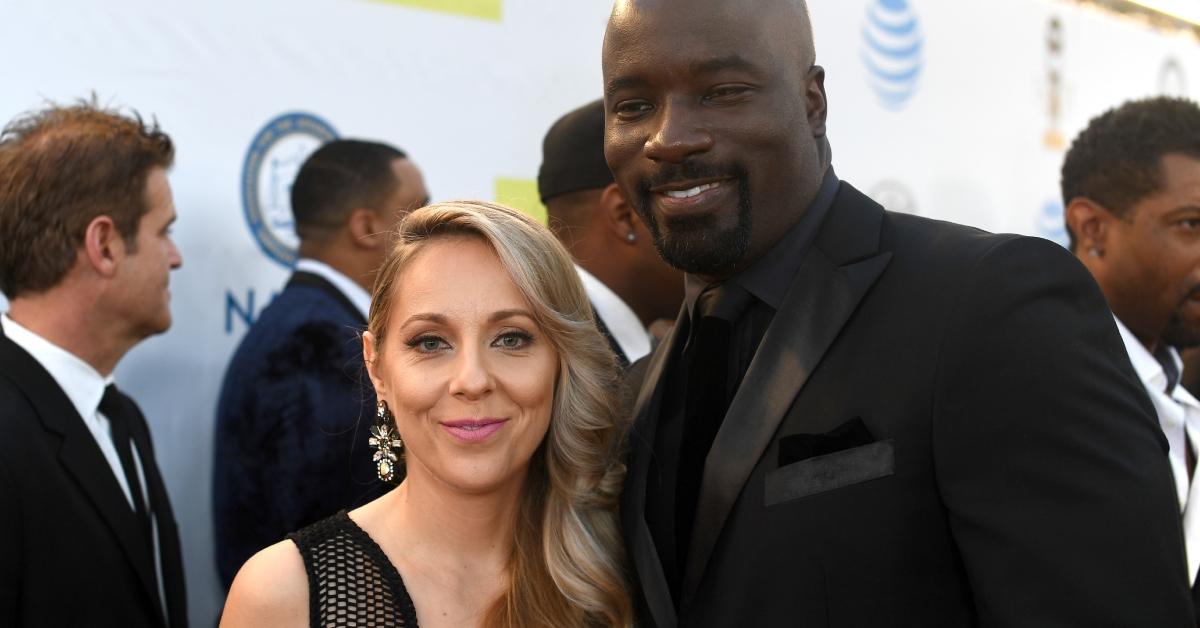 Who Is Mike Colter's wife?
Mike Colter is married to Iva Colter, the vice president of talent acquisition at Netflix. The pair met at Rutgers University in New Jersey while Mike was getting his master's degree and Ava was pursuing her Ph.D. After 10 years of dating, they married in 2016. But unfortunately, not everyone supported their relationship.
During an appearance on The Wendy Williams Show post-wedding, Mike received a few boos from the audience when a picture of Iva was shown on the show. Many people seemed to be uncomfortable that he, a Black man, had married a white woman.
Furthermore, in a 2016 TV One article titled "Luke Cage's Got a White Wife — Mad or Nah?" a poll was presented that asked readers if they supported Mike's relationship. As of this writing, almost 22 percent of people responded that they were a "little hurt" by his marriage.
Mike addressed some of these criticisms on an episode of the podcast The Breakfast Club that year. As he explained, he fell for Iva's beautiful soul. "I'm a human being. I look at people [for their] character and what is inside… I met my wife when I was struggling and in grad school. She stuck with me for 16 years … She held me up many times," he explained.
Mike and Iva are unapologetic about their marriage.
Mike and Iva Colter have two kids together.
Mike and Iva Colter welcomed their first child, daughter Naiella Colter, shortly before tying the knot in 2016. They welcomed a second baby girl in 2018. The couple shares very few details about their children online.