Who is Mila Kunis dating right now? The actress's relationship history includes a fellow child actor.
While actress Mila Kunis is best known for her roles as Jackie Burkhart in That '70s Show, Lily in Black Swan, or as the voice of Meg Griffin on Family Guy, she's also appeared in several romantic comedies, including Forgetting Sarah Marshall and Friends With Benefits. Naturally, playing everyone's favorite romantic lead has led to questions about her love life.
Although Mila married her former co-star Ashton Kutcher, many are curious about her relationship history. Here's what we know about Mila Kunis's relationship history.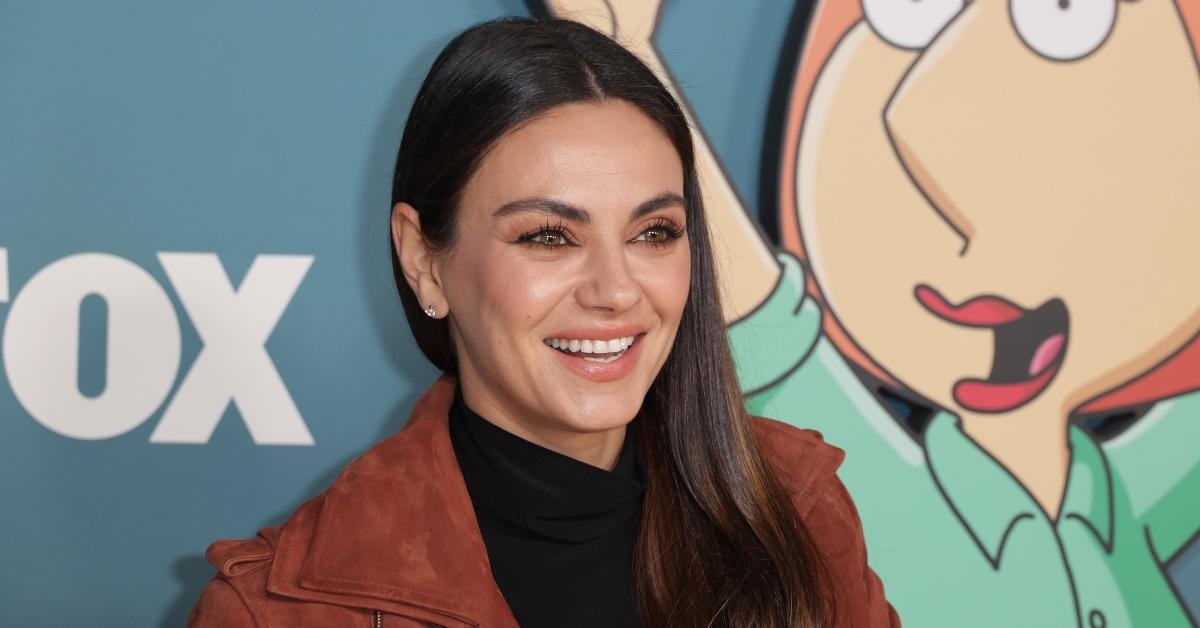 Mila Kunis was in a relationship with Macaulay Culkin from 2002 to 2011.
Not much is known about Mila's dating life before 2002. In 2002, it was announced Mila was in a relationship with fellow child star Macaulay Culkin. While the duo kept their relationship extremely private, they continuously clarified rumors refuting their engagement, which began almost immediately after the announcement of their relationship.
In a 2003 interview with Barbara Walters, Macaulay dismissed the rumors, saying, "We're not engaged. We're not getting married. I have a very, very beautiful, very wonderful relationship with somebody. It's going very well … We try to keep our private lives private and our public lives separate … but it's a good thing."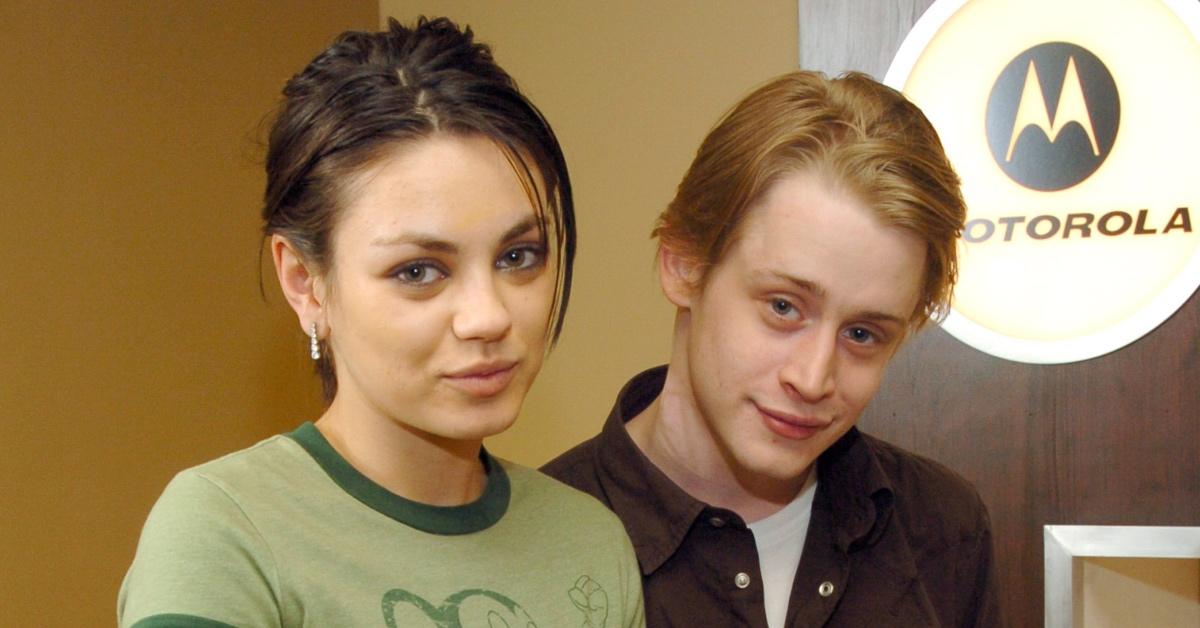 Mila opened up about their relationship in 2007 to Parade, saying, "We're incredibly private, and I think we relish the privacy we do actually have and are able to sustain it. We enjoy each other's company. We like to read books or play video games or watch TV or go to the movies. And he's an amazing cook. He makes dinner every night."
Sadly, the peacefulness of their relationship came to a halt in 2011, when Mila's publicist announced their breakup, per The Huffington Post. "The split was amicable, and they remain close friends," the statement read.
In 2018, Mila admitted on an episode of Dax Shepherd's Armchair Expert podcast that she "f—ed up" when it came to her breakup with Macaulay, adding, "I was an a–hole in my 20s and I'll be the first to admit it. It's f—ed up what I did and it's f—ed up how I did it."
Mila started dating Ashton Kutcher in 2012, and they married in 2015.
Mila Kunis and Ashton Kutcher first met on the set of That '70s Show in 1998, when she was 14 and he was 19. Ashton was Mila's first kiss, something the pair were mutually nervous about, as they revealed to People in 2001.
"I was like, 'Oh, he's so cute, it's the Calvin Klein model!'" Mila divulged. "Then I was like, 'I have to kiss him?' I was so nervous and uncomfortable. I had the biggest crush on him." Unlike their characters on the show, however, Mila and Ashton didn't date in real life.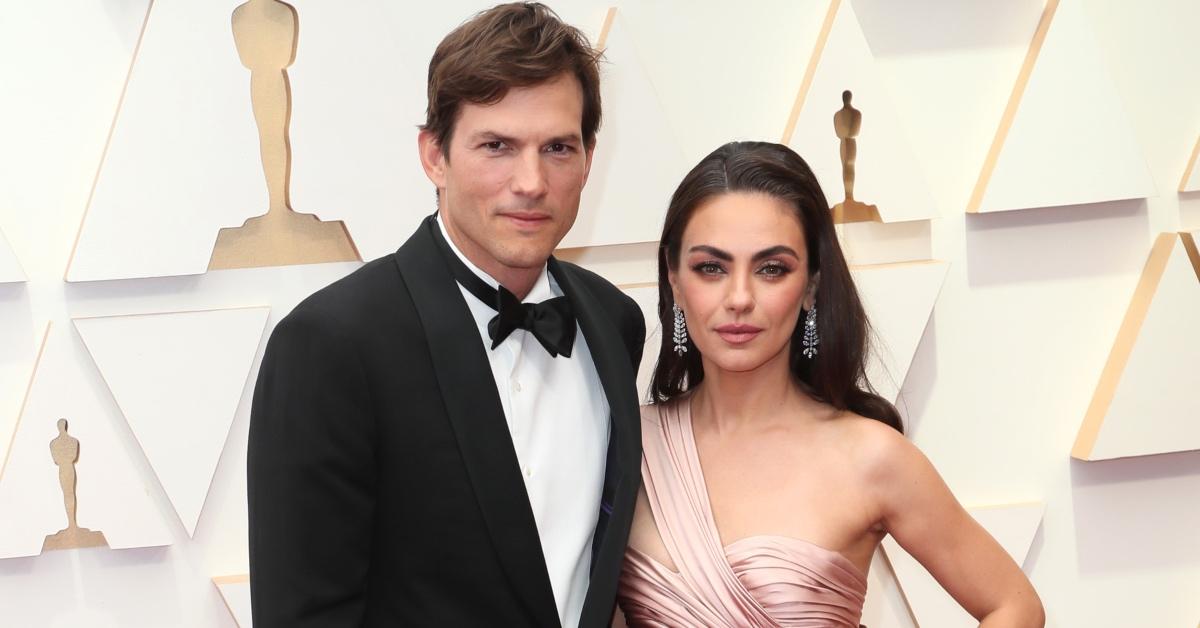 Following her breakup with Macaulay, in April 2012, Mila ran into Ashton at the 2012 Golden Globe Awards, at which point Ashton invited her to a house party days later. Soon after the house party, the duo began dating and became engaged in February 2014. The pair welcomed their daughter, Wyatt, in October 2014 and married in July 2015. Their son, Dmitri, was born in February 2016.
Now, Mila and Ashton will reunite onscreen for That '90s Show, where their characters, Jackie and (Michael) Kelso, married and had a child together. The show premieres on Jan. 19, 2023, exclusively on Netflix.