How many children did Muhhamad Ali have? One of the world's greatest boxers, Muhammad Ali fathered nine kids with six women.
PBS's Muhammad Ali took a look at the life and career of the famous boxer, civil rights icon, and spoken word artist — and My Father Muhammad Ali: The Untold Story did the same but from a more intimate angle.
Nicknamed "The Greatest," Muhammad rose to fame at a young age. The Olympic gold medalist triumphed over legendary boxers like George Foreman and Joe Frazier. But what do we know about Muhammad's personal life? How many children did he have?
Muhammad Ali had nine children from six women.
Born on Jan. 17, 1942, in Louisville, Ky., Muhammad rose to prominence after winning a gold medal at the 1960 Summer Olympics in Rome. He married Sonji Roi in August 1964, after about one month of dating.
He later married three others — Khalilah Ali (born Belinda Boyd), Veronica Porché Ali, and Lonnie Ali. Muhammad had nine children from six women. So, what's there to know about the family?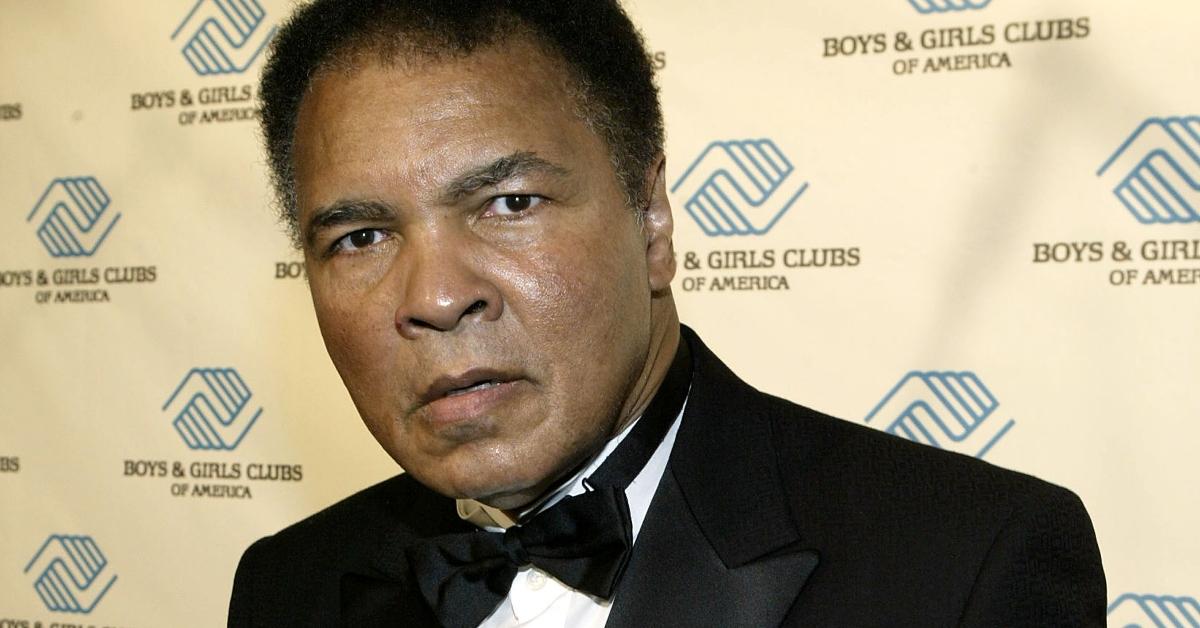 Muhammad' and Sonji's marriage was unsuccessful. Their divorce was finalized on Jan. 10, 1966, and they didn't have kids together. Muhammad married Khalilah on Aug. 17, 1967. They stayed together for almost 10 years, welcoming four children.
"It was easy to forgive him because he was the best part of my life," Khalilah told WTVJ in 2019. "He was not only the best part of my life, but we were the Michelle and Obamas of the '60s and '70s. And we stood for beauty, we stood for family."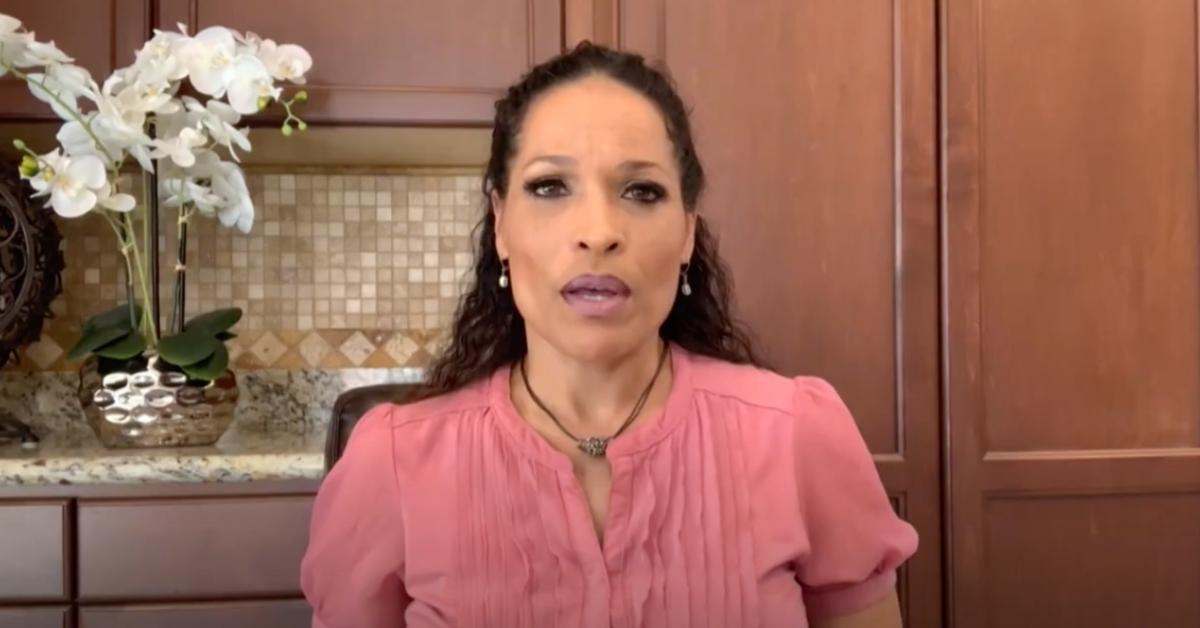 Muhammad and Khalilah Ali had three daughters and a son together.
Maryum "May May" Ali, Muhammad's first daughter with Khalilah, was born in 1968. She was followed by twin girls, Rasheda and Jamillah, in 1970. Rasheda starred in the five-episode TV show, In My Corner with Rasheda Ali. She also appeared in Ken Burns's Muhammad Ali. Jamillah, much like her dad, is passionate about philanthropy. She has supported organizations like the Ed Kelly Youth Sports Program, per Muhammad Ali Center.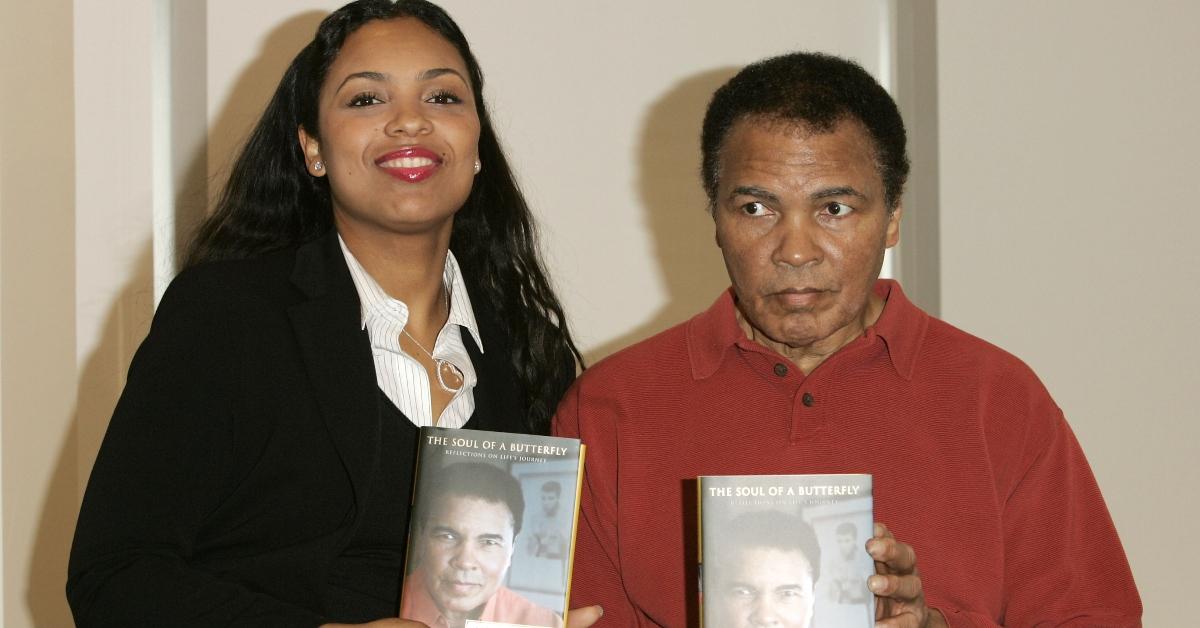 Muhammad's youngest child with Khalilah, Muhammad Ali Jr., was born in 1972. Muhammad and Khalilah parted ways circa 1977. As Khalilah told WTVJ, Muhammad's affairs became an issue in the end.
"Muhammad didn't hide anything. He'd say, 'She's pregnant.' There's a lot of women. They got pregnant by him and he had to come to me. He said, 'What we gonna do?'" Khalilah said. "I had to just take off the wife face, and put on the friend face."
Muhammad had two daughters with Veronica Porché Ali and a son with Lonnie Ali.
Miya, Muhammad's daughter with Patricia Harvell, was born in 1972. Khaliah Ali-Wertheimer, his daughter with Aaisha Fletcher, came into the world in 1974.
But it was Muhammad's affair with Veronica Porché Ali that broke his marriage with Khalilah. Muhammad and Veronica welcomed Hana in 1976. They got married in June 1977, half a year before their second daughter, Laila, was born.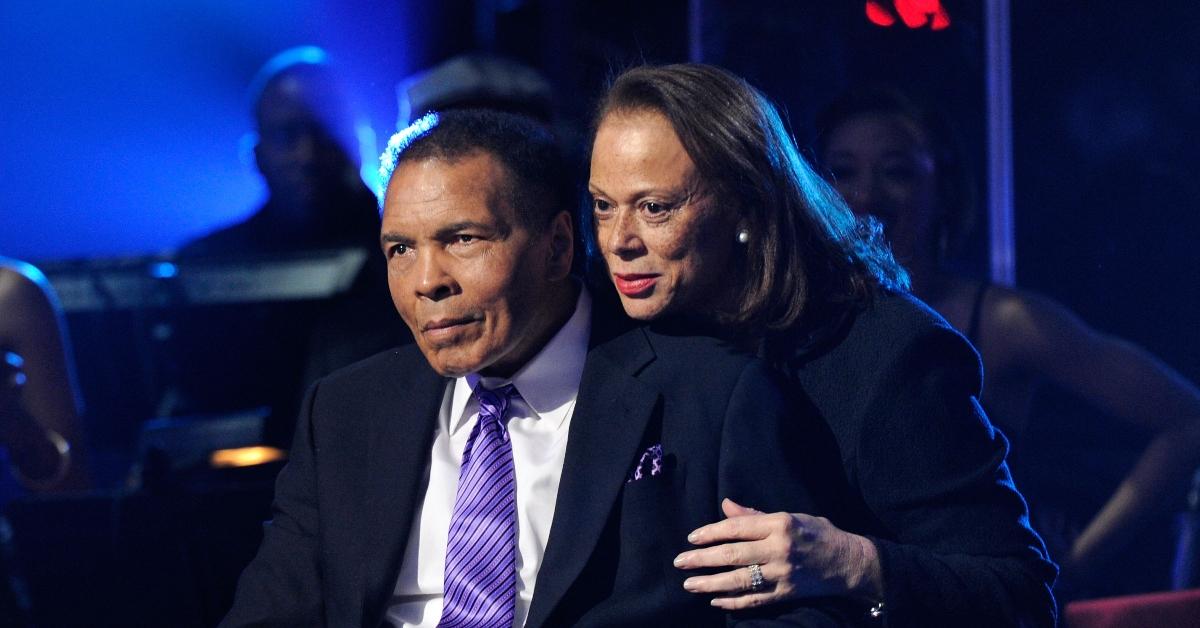 Muhammad and Veronica stayed together for around nine years. He shares a son, Asaad Amin, with his fourth wife, Lonnie Ali. Muhammad and Lonnie tied the knot in November 1986. They stayed together until his death in June 2016.
How did Muhammad Ali die?
Muhammad announced his retirement from boxing in 1981, at age 39. He was diagnosed with Parkinson's disease in 1984. He died on June 3, 2016. His cause of death was septic shock, a condition characterized by a sudden drop in blood pressure.
My Father Muhammad Ali: The Untold Story is now streaming on The Roku Channel.