Tennis sensation Naomi Osaka is still 'deeply in love' with rapper Cordae and keeping her relationship private.
Tennis champ Naomi Osaka is always good news. Even though 2020 was generally a mess, she made the best of difficult times by not only winning the women's singles title at the U.S. Open 2020 but also by wearing masks featuring the names of Black people who had fallen victim to police brutality. Naomi also uses her platform to speak out against injustices Black people face, cementing her as a tennis star and activist for the Black Lives Matter movement.
Lately, Naomi has also received attention for who she's dating and how cute she is with her boyfriend. Although they tend to keep the details of their personal lives private, Naomi shared some specifics about her love life with GQ.
Naomi is dating rapper Cordae.
As a part of GQ's Modern Lovers issue in early 2021, Naomi was on the cover of the magazine with her boyfriend, rapper Cordae. According to the issue, the two have been dating since 2019 and look to be just as in love as they did when they first got together. Mark Anthony Green, who conducted the interview, noted that getting them to talk about how they first met took them 10 minutes just because they kept giggling together.

GQ says Naomi and Cordae met back in 2019 and exchanged numbers. After some time, the two had their first date at the Staples Center for a Los Angeles Clippers game.
Even though Naomi had already seen success in her tennis career at that time, Cordae didn't know anything about that. He said, "It's not my sport," when asked about his tennis knowledge pre-Naomi, but they have both influenced each other since.
Now, Cordae has a much deeper knowledge of the sport and is a huge support for Naomi on the sidelines of her matches. And she now gets exclusive previews of his latest music, but Cordae is quick to point out that they have a "mutual respect" for one another, so neither of them tells the other how to do their own craft.
In January 2022, Naomi announced she was competing again after a mental health break, and Cordae commented on a series of goat emojis in support. "SHES BACKKKK," he wrote enthusiastically.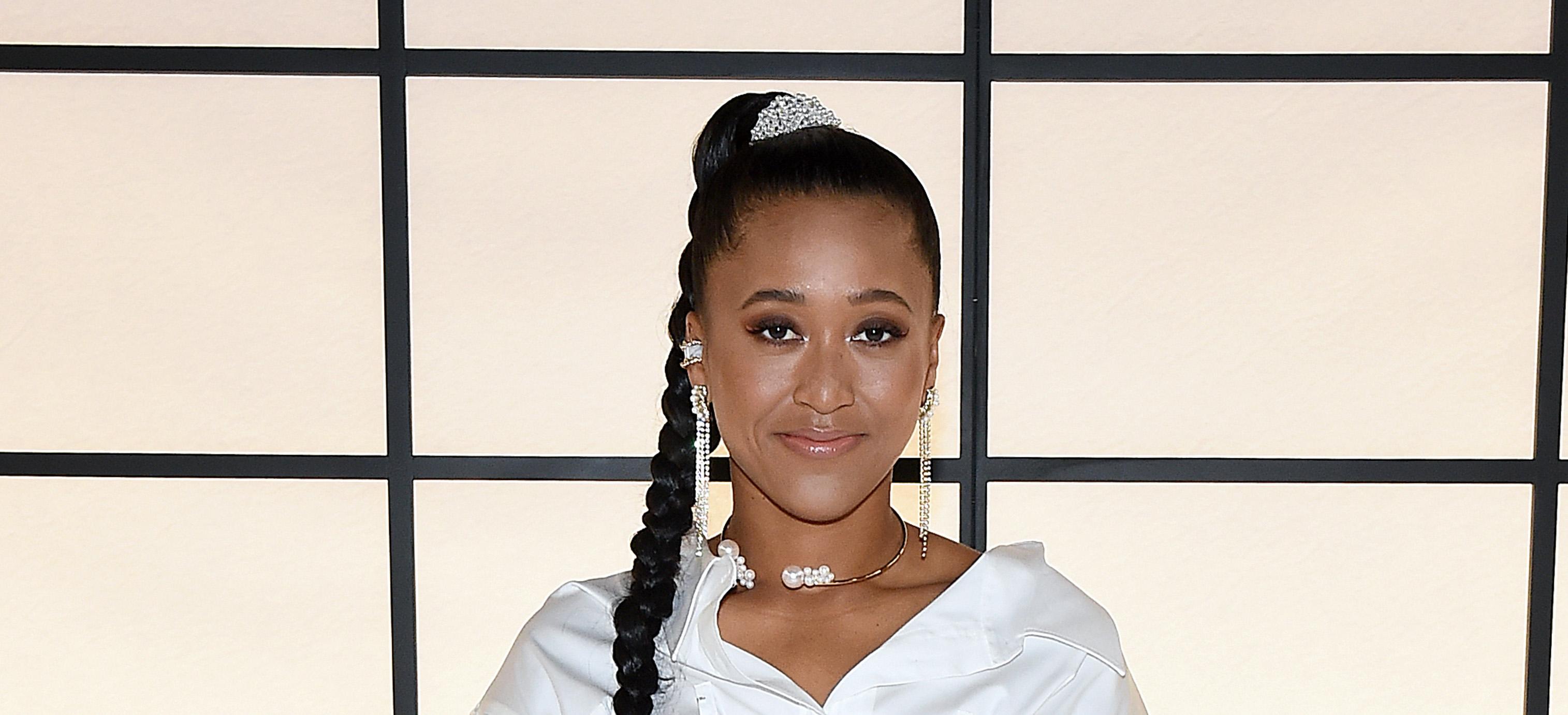 Naomi and Cordae don't let outside forces influence their relationship.
In the GQ interview, both of them talked about how important it is to keep aspects of their relationship between the two of them. They were dating for close to a year before anyone even knew about the relationship. "We don't really post intimate moments, because I feel as though they're sacred," Naomi said. "A relationship is really a sacred thing. Once you let outside influences get into it, it becomes less sacred."
Every so often, the couple have shared cute pics of each other on Instagram. In one post for Cordae's birthday in 2020, Naomi gushed over her man, writing, "I always feel so lucky to be in your life and to be continuously learning from you. I'm so grateful that I can talk to you about anything and ask for advice," and ended the post by saying she loves him.
Recently, fans speculated that Naomi and Cordae broke up, but she seems to have shut the rumors down.
In a deleted Tweet, Naomi wrote, "If a guy constantly has to tell you he's a good guy, there's about a 1000% chance he's not." Naturally, many immediately began speculating that the athlete was speaking about her largely private relationship with Cordae. On top of that, fans noticed that Naomi no longer followed Cordae on Twitter or Instagram, giving more fuel to the rumor.
Naomi seemingly didn't take kindly to fans speculating about her relationship status. So, she posted a follow-up message on Aug. 2, 2022, where she addressed the rumors.
"People really just believe anything and run with whatever lol," she wrote.
Although this tweet proves that Naomi is aware of the rumors, neither she nor Cordae have spoken out officially about whether they've broken up.
Cordae and Naomi Osaka appear to still be together despite rumors circulating that the couple split up, according to TMZ.