Nathalie Emmanuel and her older sibling often celebrate their parents on their Instagram page. A look at the 'Invitation' star's family.
Many of us first became familiar with Nathalie Emmanuel in Season 3 of Game of Thrones (i.e., back in the early seasons when the show was worth watching — change our minds).
Since then, you've seen her in big film franchises like the Fast and Furious flicks and the Maze Runner movies, as well as the miniseries Four Weddings and a Funeral and the fantasy show The Dark Crystal: Age of Resistance, in which she voiced the character Deet.
More recently, she's had audiences cheering her on as she battles some otherworldly threats in the horror film The Invitation, which is now streaming on Netflix.
The U.K.-born actress has been a consistent fan favorite in most projects she takes on, so it's only natural to want to learn a little more about who she is off-screen. Read on as we take a look at Nathalie's family.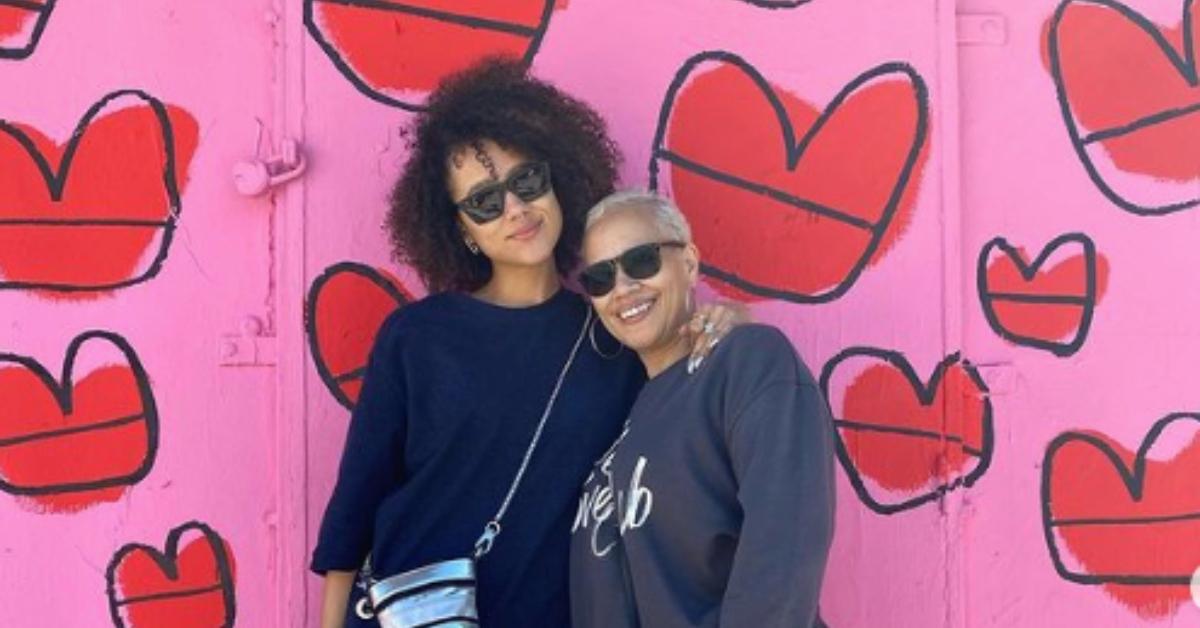 Who are Nathalie Emmanuel's parents?
Nathalie was born in March 1989 in Southend-on-Sea, a resort town in Essex, England.
In an August 2022 interview with Byrdie, Nathalie explained that her family is "St. Lucian and Dominican — not to be confused with the Dominican Republic." She added, "My mom is half Dominican, my dad is half St. Lucian, and both of my grandparents came to the U.K."
In a discussion about growing up in a household that encouraged her to embrace her natural hair, Nathalie said that she was "fortunate in that respect because both of my parents are mixed, and my hair wasn't something they had to learn to manage or cope with."
"I was grateful because my mom had just taught me to do what she did with her hair," she continued.
She acknowledged, though, that loving her hair "has been a journey," especially as she went to a predominately white school as a child, where not many of the other families looked like hers. She was even told that her hair was a "health and hygiene issue" if she wore her hair down at school.
"However, at home, it was a different story," she said. "My mom has big curly hair, too, and I always felt empowered to love my hair."
The actress said that she visited St. Lucia when she was 15 and had a "turning point" in how she felt about her hair.
"I suddenly felt a connection to this place and my heritage that I was detached from living in the U.K.," she explained.
Nathalie shares a ton of snaps on Instagram featuring her mother. For her mom's big 6-0 in October, Nathalie wrote:
"It's #MamaDebs 60th Birthday… The Queen of my heart… Happy Birthday Mama… There are not enough words to express how special this woman is. A fighter, a protector, and a whole goddess. And I get to have her as my mum. I love you SO much."
Does Nathalie Emmanuel have any siblings?
Nathalie has an older sister named Louise, whom she often posts about on Instagram and has referred to as her "best friend and fellow gladiator."
"There aren't quite the words to express how much I love you," Nathalie wrote in one post.
We don't know a ton about Louise, as she keeps her Instagram page private, but we do know based on Nathalie's posts that Louise became a mom in 2019, and had another baby in November 2022.
Proud aunt Nathalie shares a ton of loving snaps of her niece and nephew as well.