What is Nikita Dragun's ethnicity and who are her parents – plus, how many siblings does she have?
As a transgender woman, beauty guru Nikita Dragun has always tried to be honest and open with her audience about her experience. She initially came out to her audience as transgender in 2015 and has since continued to share content about the reality of being a transgender person.
Nikita even addressed the reality of coming out to her parents. 
"In my culture and in that side of the family we technically we don't have a really out person who is different or gay or anything in between, because it's not that it's not accepted, it's just not really talked about," she said in a video about coming out to her parents.
But who are Nikita's parents?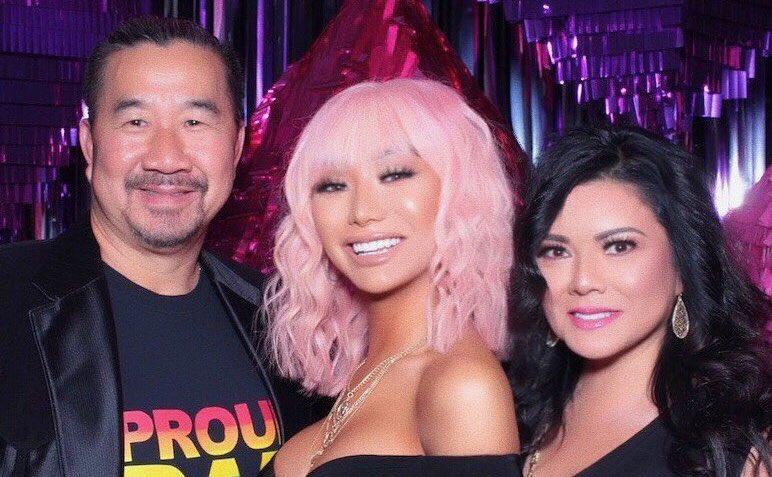 Nikita has had to defend her race to her followers in new drama.
Nikita comes from a mixed-race background. Her mother is Mexican, while her father is Vietnamese — he even served in the Vietnam army for 28 years.
But her heritage has always been something she's felt she's needed to defend. Her followers called her out on more than one occasion for "Blackfishing," or making her skin appear darker than it is in a recent ad campaign.
"i know it's a joke to comment on my race but i'm really tired of having to defend myself on every post," she tweeted in response to the criticism. "'she's hispanic today' i'm hispanic everyday. my mom is mexican. my dad is asian. i'm mixed. the end. bye."
"growing up mixed i was never enough or fully accepted," she continued in a follow-up tweet. "i don't have to pick a side. i am not incomplete of my races. i do not lack anything. i am proud of ALL of me."
Her followers further pointed out that didn't give her an excuse to appear as dark as she did in the ad campaign, to which Nikita claims she had no authority over how the photos used in the campaign were edited, even sharing a shot from that same day where her skin looked noticeably lighter.
"i was hired as a model. i didn't have any control over editing. i showed up did my job and left," she tweeted in her defense.
Nikita's parents supported her while she transitioned online.
Nikita's parents have made a few appearances on her YouTube channel, and she's even interviewed them for her followers to ask them about their side of her coming out experience. In a video titled "OUR DAUGHTER IS TRANSGENDER!" Nikita asks her mom and dad about times from her childhood that they realized she was a little "different."
Both of her parents pointed out that Nikita was always drawn to dolls, makeup, and other stereotypically "flamboyant" things as a kid.
Her mom recounted having to explain to Nikita as a child that she had to wear the boys' swim trunks to participate on the school swim team instead of the women's racerback she had wanted to wear instead. They both also said her joining the cheerleading team — then as the only boy on the team — was a big moment when they realized Nikita would never really like traditionally masculine things.
But, they said, they still attended every game with her and cheered on the sidelines.
Most of all, though, they just wanted to make sure their daughter was safe. Both parents echoed that their biggest fear was that they wouldn't be able to protect their daughter from those who might not be as accepting of her.
"My goal in life is to make sure no one bullies my daughter. And if they do, just remember this face," he warned jokingly.
Who are Nikita Dragun's siblings? She rarely ever talks about her siblings.
Nikita and Bretman regularly create videos together. From "My Brother Does My Makeup! | Dragun" to "Mukbang With My Dysfunctional Family – FUNNY AF" to "My Brother Does My Makeup! | Dragun," there's no shortage of clips attesting to their positively goal-worthy friendship. Although they refer to each other as brother and sister, they aren't related by blood.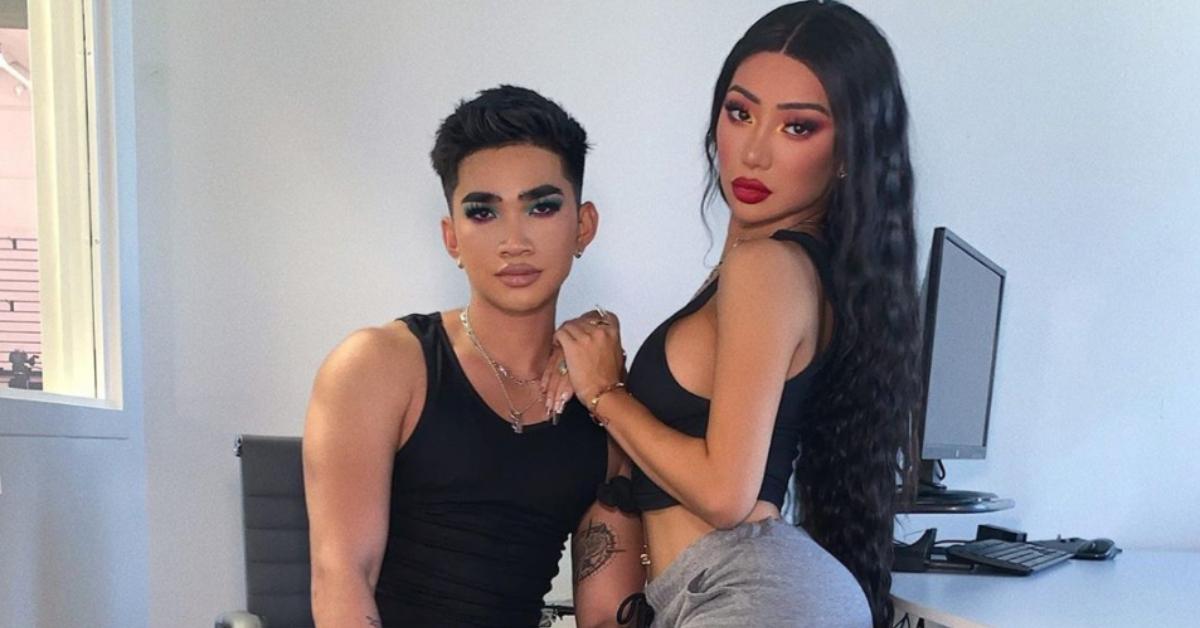 According to TheFamousBirthdays.com, Nikita has two sisters, Allegrah and Taliah, and a brother, Vincarlo. Taliah and Vincarlo have yet to make an appearance in one of Nikita's videos. Unfortunately, the YouTuber rarely ever discusses her relationship with her siblings in a public capacity, and there's not much information available on them online.
Allegrah, on the other hand, has volunteered to participate in a 2014 video titled "SISTER MAKEOVER!!! // Nyc Dragun." The 10-minute-long video kicks off with Nikita sharing a few anecdotes about their childhood years — which touches on some savage pranks.
"This one time, my sister didn't like me. She only liked my brother, and they were like a team, and it was me and my other sister against her and my brother. She didn't like me. This one time I tried to sleep in her room with her with my brother and she locked me outside of the room and I sat there outside of her door because she wouldn't let me in. I got a […] stool and I sat there for like thirty minutes, and this girl sat in there playing with her ponies" Nikita explains in the video.
Although the first few minutes of the video feature serious roasting, the sisters do crack up with laughter around half-way through. By the end, they are lovingly mocking each other, displaying no signs of holding back.