Are you curious about Nikki Bella and Artem Chigvintsev's relationship history?
With the recent question regarding the legitimacy of Nikki Bella and Artem Chigvintsev's marriage, many people are quickly searching for information about the couple's relationship status.
Before we get into why exactly people were inquiring about their vows, let's take a brief yet comprehensive look at Nikki Bella and Artem Chigvintsev's relationship history.
How did Nikki Bella and Artem Chigvintsev meet?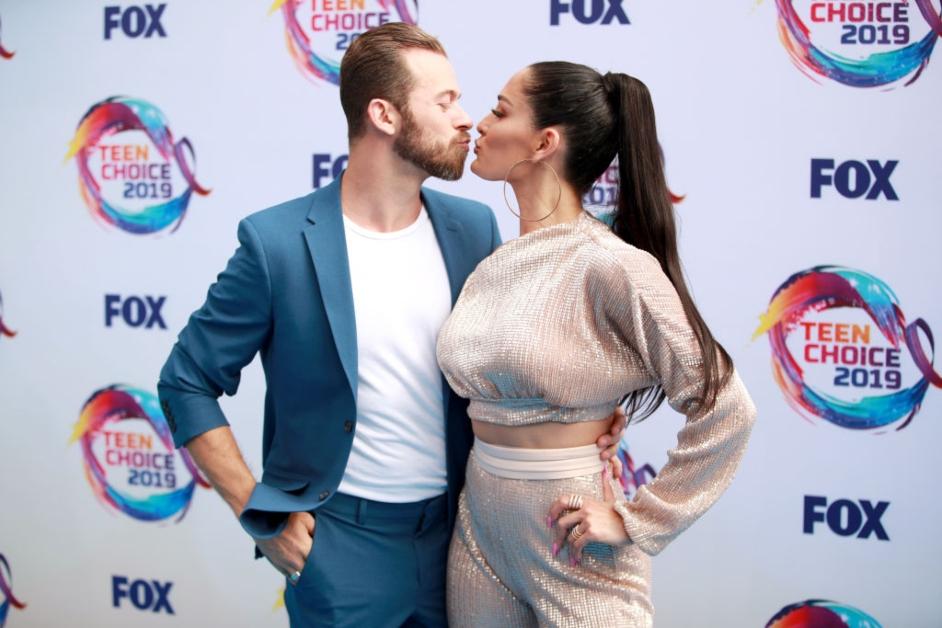 Nikki and Artem met in 2017 when they were matched up as partners for Season 25 of Dancing with the Stars. At the time, then-active WWE wrestler Nikki was engaged to John Cena. In 2018, the one-time dancing partners reunited over lunch after Nikki ended her engagement to Cena. The reunion date aired on an episode of Nikki's reality show Total Bellas, which followed the lives of Nikki and her sister, Brie.
How long did Nikki and Artem date?
In March 2019, Nikki publicly admitted that she and Artem were officially dating. Prior to making it Instagram official, Nikki would brush off speculation, saying she was just having fun (not necessarily playing the field, but having fun with Artem and maybe others). But, even after that lovey-dovey social media post, Nikki still didn't label the relationship. In July 2019, on The Bellas Podcast, Nikki stated, "We're boyfriend and girlfriend." Phew.
When did Nikki and Artem get engaged?
So, after making their relationship status doubly official, Nikki and Artem didn't wait long to get engaged. In November 2019, Artem proposed in France, then in January 2020, the couple announced that Nikki was pregnant.
Why did it take so long for Nikki and Artem to tie the knot?
After getting engaged in 2019, the couple waited almost three years to get married, and there were a few reasons for that.
COVID-19 was running rampant during Nikki's pregnancy. They welcomed a son in July 2020; then, with the financial hurdles of building a home in Arizona and Artem's long bout with pneumonia, the couple kept putting off the nuptials.
In August of 2022, Nikki and Artem got married in France. This is partially why people started questioning the marriage's legitimacy. Were they only considered husband and wife in France and not in the United States (where they make their home)?
Nikki cleared up the misconception regarding her marriage to Artem in a recent exclusive video interview with Us magazine, saying, "We're legally married in France and in the United States. I think because we have our [marriage records] confidential … people went and searched, and they didn't find it." Thus the question of whether or not Nikki Bella and Artem Chigvintsev were indeed legally married arose.
Now, the public can rest at ease as 2023 will mark their first wedding anniversary. And if more proof is needed, viewers can tune in to E!'s four-part special, Nikki Bella Says I Do, which will share all sorts of official wedding details.
Are Nikki Bella and Artem Chigvintsev still together?
Judging by their activity on social media, it appears Nikki and Artem are still very much a couple. The couple, who met and fell in love on Season 25 of Dancing with the Stars, is set to offer fans a glimpse into their life in the E! special Nikki Bella Says I Do. On their Instagram pages, the duo is promoting their new show.
In their show, we will see the pair navigate parenthood with their adorable son Matteo and plan their dream wedding.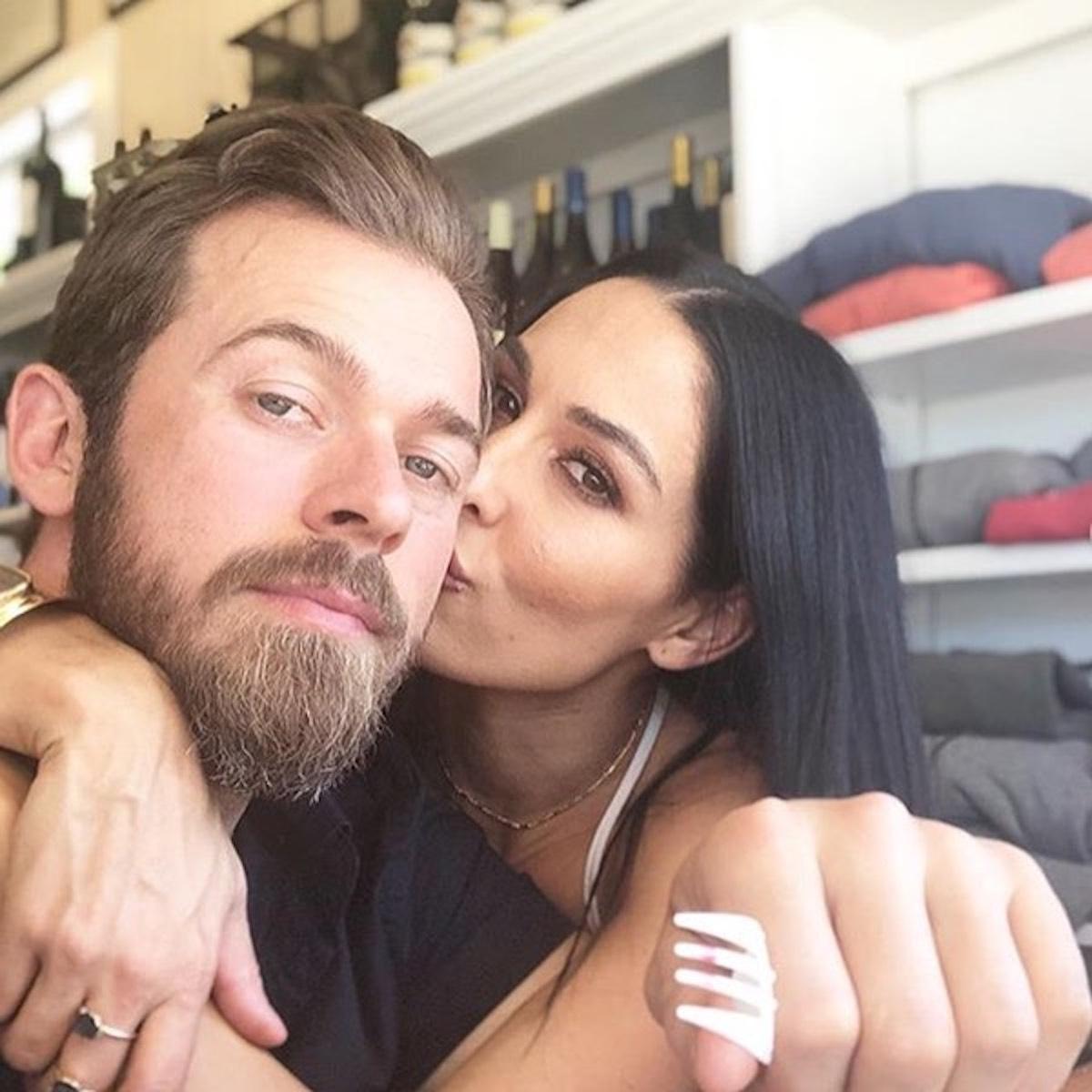 However, Nikki and Artem have been attending couples therapy.
In November 2020 — during an appearance on The Tamron Hall Show — Nikki shared that she and Artem dealt with problems in their relationship when he left to film DWTS shortly after their son, Matteo, was born.
"I was so supportive and pushing him out the door to go do Dancing and then I realized once he left, I was like, 'Oh my gosh, what did I do? Like I need him.' And so it was really hard," she said at the time.
When asked if she and Artem were already in therapy, Nikki told Tamron, "We're going to start after the season and it's mainly just to be amazing parents and knowing how to balance parent life out and also our own relationship. Because Artem and I don't ever want to have a struggle. You know, we plan on being married."
Nikki revealed in January 2021 that she and Artem had, indeed, started going to couples therapy. During Kaitlyn Bristowe's podcast Off the Vine, she explained that when he "gets really stressed, Artem doesn't realize his tone."
"We're actually in therapy for this," Nikki added.
Nikki Bella Says I Do premieres on E! Thursday, January 26, at 9 p.m. EST.