How much is Olivia Wilde's net worth? Olivia has had an impressive career over the years which has improved her fortune.
Olivia Wilde is an actress and director best known for her roles in House, Tron, and The Lazarus Effect. She also directed Booksmart in 2019 and 2022's Don't Worry Darling.
Olivia Wilde Profile Summary
Profession: Actor, Director, and Producer
Net worth: $25 million
Birth name: Olivia Jane Cockburn
Birthplace: New York City, N.Y.
Birth date: March 10, 1984
Father: Andrew Cockburn
Mother: Leslie Cockburn
Education: Gaiety School of Acting
Relationships: Tao Ruspoli (m. 2003-2011), Jason Sudeikis (2011-2020), Harry Styles (2021-present)
When actor and director Olivia Wilde launched her career in the early 2000s, she challenged herself to take on diverse roles. Many fans know Olivia from her days as Dr. Remy "Thirteen" Hadley on House and her role in the Tron movies. Since then, she's become a sought-after movie star and has directed a Golden Globe-nominated film.
Throughout her career, Olivia has also gained recognition for her personal life. After announcing her split from Jason Sudeikis in 2020, more details about the pair surfaced during their custody battle. The ongoing case may have some fans wondering what Olivia Wilde's net worth is now. Well, we've got the answers here!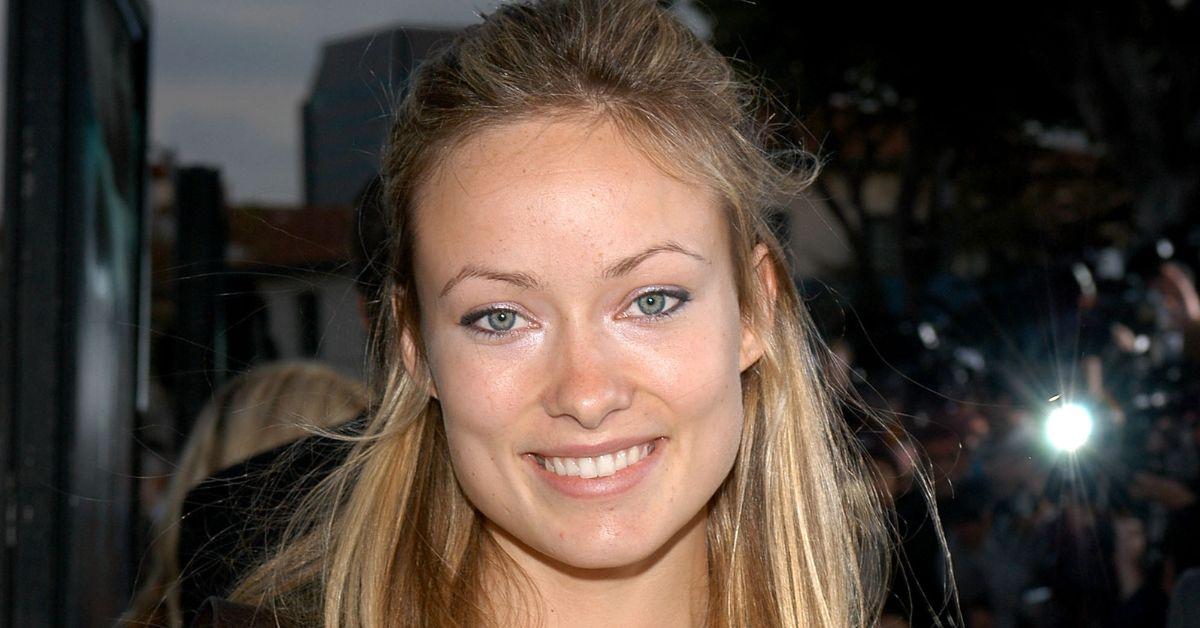 What is Olivia Wilde's net worth?
Olivia's net worth as of this writing stands at $25 million. According to Celebrity Net Worth, her money comes from acting and directing opportunities. The New York City native became passionate about her craft and had industry ties within her household at a young age. Both of the actress's parents are professional journalists, and her mother, Leslie Cockburn, was a journalist and producer on 60 Minutes.
During her high school years, Olivia changed her last name from Cockburn to Wilde. In a 2007 interview with the New York Observer, she stated the name swap happened because she wanted to put distance between her career and personal life. Olivia was also heavily influenced by Oscar Wilde, which is why she took his surname.
In addition to forming a new identity, Olivia began chasing her acting dreams at age 19. After deferring her enrollment at Bard College, she chose to move to Hollywood and start auditioning. Olivia booked her first acting job in 2003 as Jewel Goldman in Fox's Skins, followed by a 13-episode arc as Alex Kelly on The O.C. Then, in 2010, she landed her first starring role on House, where she played Thirteen from Seasons 4-8.
After House ended in 2012, Olivia kept busy with roles in multiple films, TV guest spots, and directing. In 2019, she received critical acclaim for directing the teen comedy Booksmart starring Beanie Feldstein and Kaitlyn Dever.
Olivia's and her boyfriend, Harry Styles, moved in together in 2021. The couple purchased a ​​modern chic Los Feliz shortly after their romance went public, per The New York Post.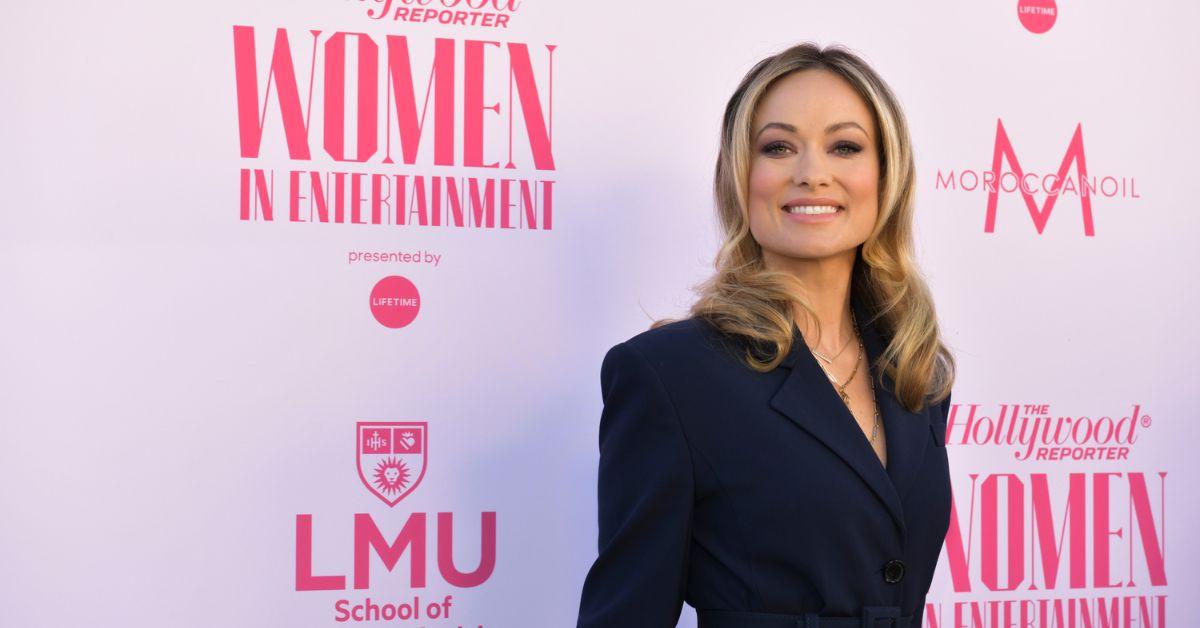 Olivia Wilde and her ex, Jason Sudeikis, are in a custody battle over their two children.
Although Olivia's net worth is quite impressive, some of her fortunes is going toward her attorneys amid her custody battle with her ex. Olivia and Jason began dating in 2011 and share two children — Otis, 8, and Daisy, 5. However, the couple decided to end their engagement and relationship in 2020.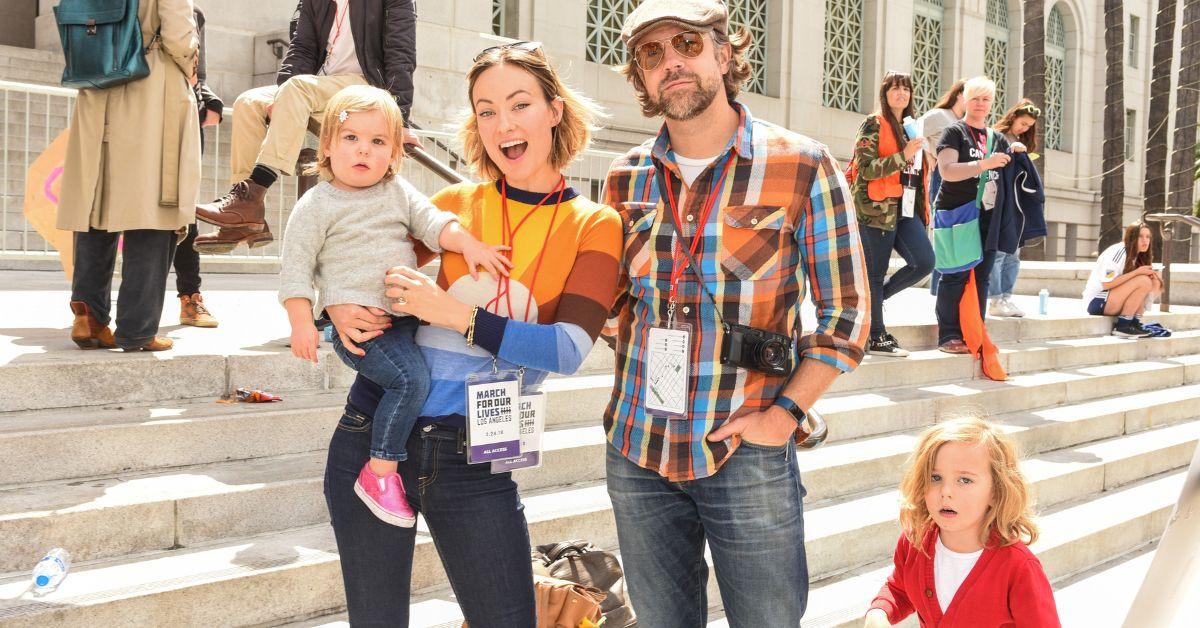 In October 2021, Jason made a case against Olivia in a New York family court to reach an agreement over their children's custody arrangements. According to Page Six, the Ted Lasso star wanted the kids to remain in Brooklyn, which he considered the "family home" base. Olivia stated Otis and Daisy haven't lived in Brooklyn in years and preferred that they live in Los Angeles and London, where she and Harry currently reside.
Jason and Olivia's custody battle escalated recently. After a private disagreement, the Alpha Dog actress was served legal papers while she was on stage at CinemaCon. Olivia stated in court that Jason intentionally tried to embarrass her by having the papers served publicly.
Jason, however, denies having anything to do with the timing. Nonetheless, Olivia won the first round of the custody battle, as a judge ruled in court in August 2022 that the couple's children would keep California as their home base until further notice.