A breakdown of Patrick Dempsey's romantic relationships.
When you play a character with the nickname McDreamy, you're bound to have a fruitful love life. Visually superior Emmy nominee Patrick Dempsey is well-known for his 11-season stint as Dr. Derek Shepherd on ABC medical drama Grey's Anatomy, but he's been acting since the mid-'80s. Whether it was his role as awkward high schooler Ronald Miller in 1987's Can't Buy Me Love, or as charming pizza delivery boy/gigolo Randy Bodek in 1989's Loverboy, Patrick always served us a heaping helping of adorable.
Now, with his salt-and-pepper hair and intoxicating smile, the 56-year-old actor is as dashing as ever, appearing in projects like 2022's highly-anticipated Enchanted sequel, Disenchanted, and 2023's upcoming Enzo Ferrari biopic aptly titled Ferrari.
Over the course of his lengthy career — which spans almost four decades — Patrick Dempsey surprisingly hasn't dated many women. But he has been married twice. We're here to break down his somewhat messy relationship history.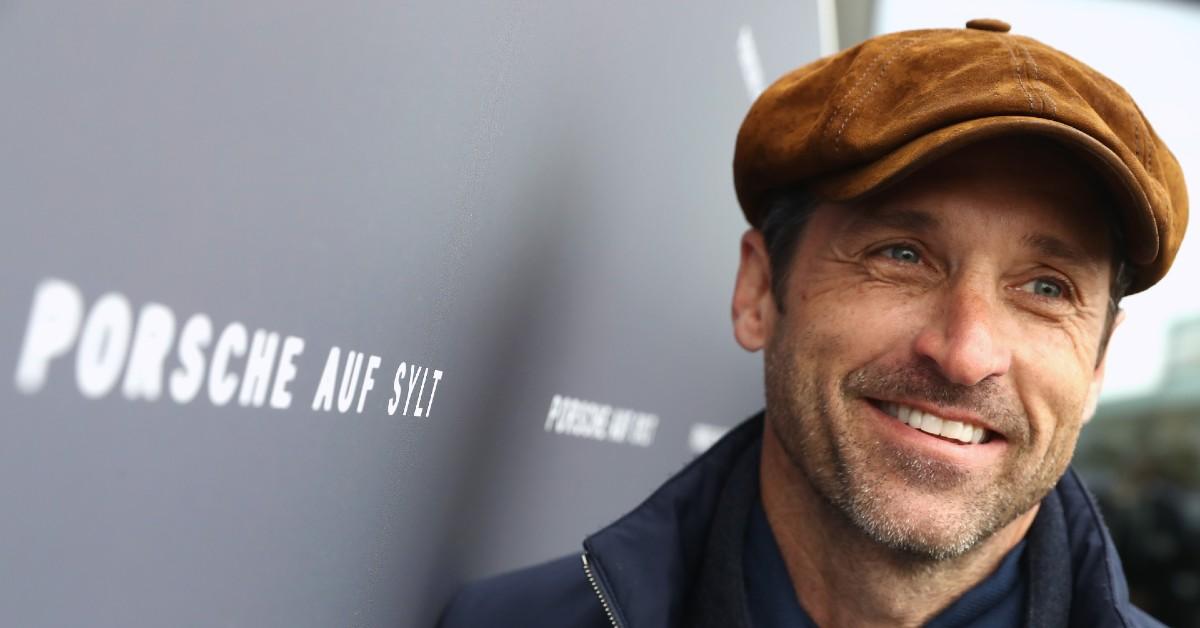 Patrick Dempsey married Rochelle "Rocky" Parker in 1987.
Back when Patrick Dempsey was rocking the "geeky cute" aesthetic, the 21-year-old star married his 47-year-old manager, Rochelle "Rocky" Parker, in 1987. This is not to say that age-gap relationships don't last (Sarah Paulson and Holland Taylor are still going strong), but Dempsey's marriage didn't stand the test of time.
Rocky accused Patrick of physically abusing her while on the set of Can't Buy Me Love, per The Sun.
"While we were on the set of his (1987) movie Can't Buy Me Love, he beat me up because he claimed he 'wanted to see what it was like to beat up a woman!'" Rocky alleged, as seen in court papers. She also claimed that their marriage fell apart when Patrick left her for another woman. They divorced in 1994.
The now-late Rocky eventually retracted the domestic violence allegations — which included Patrick slamming a van door on her finger.
Patrick Dempsey later told Barbara Walters in 2006 that his attraction to Rocky was related to his, well, mommy issues.
"I think I needed a mother. There were a lot of negative things that I'm still undoing from it," he explained, per Mamamia. "She had a son one year older than me."
Patrick Dempsey married Jillian Fink in 1999.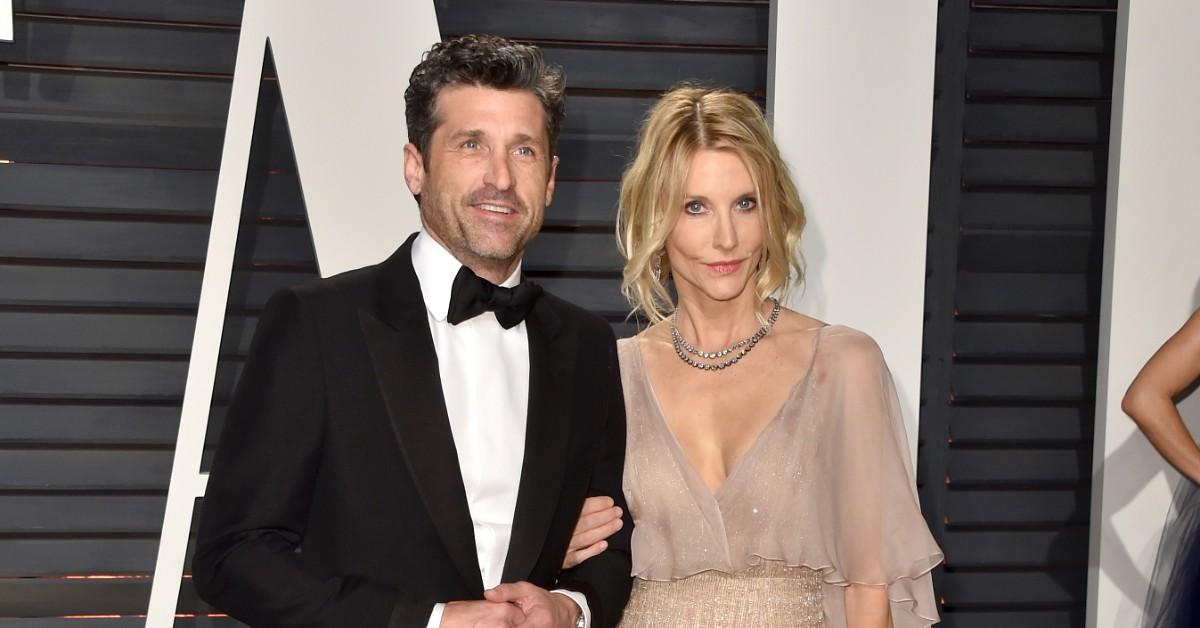 Patrick Dempsey met his now-wife, celebrity hairstylist and makeup artist Jillian Fink when he paid a visit to the salon she was working at in the mid-'90s.
"I was shocked [when he came in for an appointment] but at the same time, I was happy because he was so cute," Jillian told People in 2002. Her impressive clientele includes the likes of Kristen Stewart and Emma Roberts.
According to Closer Weekly, a romantic relationship didn't blossom until three years after Patrick and Jillian meet cute. But once they kicked off their courtship, the lovebirds couldn't stay away from each other. Good Housekeeping reported that the two moved in together just three months after their first date.
By July 1999, they were married. Together, the couple has a daughter, Tallula Fyfe, and twin sons, Sullivan Patrick and Darby Galen.
Their marital bliss was interrupted in 2015 when Jillian filed for divorce that January.
"It is with careful consideration and mutual respect that we have decided to end our marriage," their joint statement read. The couple's "primary concern" at this time was "the well-being of [their] children."
Maintaining romantic love isn't always a piece of cake, as it sometimes requires vigorous effort. So, with the help of couples counseling, Patrick and Jillian saved their marriage, officially calling off the divorce in 2016.
"Our marriage was not something I was prepared to let go of. I didn't feel like we had done all the work. And we both wanted to do that work," he explained in 2016, per People.
"You can only do one thing at a time and do it well. I [learned] to prioritize. Our union has to be the priority," Patrick continued.
During this rocky yet hopeful era, Patrick learned to communicate, stay open, and repel laziness. Another thing that helped save their wavering relationship was, well, "lots of sex." Hey, a happy ending or two can't hurt!
Today, Patrick and Jillian frequently gush over each other on Instagram, appearing to be happier than ever. Their love clearly knows no bounds.