Paul Hollywood's sexuality was questioned back in 2020, But who is the chef's current partner?
Paul Hollywood has had a successful career spanning over decades. The English celebrity chef is also a television presenter, widely known as a judge on The Great British Bake Off since 2010. Hollywood began his career at his father's bakery as a teenager and went on to serve as head baker at a number of British and international hotels. 
In the British television baking competition, The Great British Bake Off, a group of amateur bakers compete against each other in a series of rounds and attempt to impress a group of judges with their baking skills. The show has become something of a cultural phenomenon, often being credited with spurring new interest in at-home baking.
Not only has baking become popular again, but the main cast of the show has also reached a new level of fame, including celebrity chef and The Great British Bake Off judge Paul Hollywood.
Back in 2020, Paul's sexuality made headlines after host Matt Lucas made a reference to him being a "gay man" on the show. While it's assumed the comment was in jest, many viewers were left shocked and wondered if Paul really is gay. So, is he really gay, and who is he in a relationship right now?
What is Paul Hollywood's sexuality?
Fans were led to believe Paul Hollywood was actually gay after Matt Lucas said,  "And you call yourself a gay man" after Paul said he had never been to any shows in the West End. The West End is an area in London with major tourist attractions, shops, businesses, government buildings, and entertainment venues, including a theater district.
The moment took place when Paul and Matt were both looking at a competitive baker's cake that resembled a "West End" theme for the showstopper challenge. In hindsight, it was clearly a joke that was being made by Matt Lucas.
For a fact, Paul's sexuality is straight because he has dated women his entire life as a public figure. So, who is Paul Hollywood married to?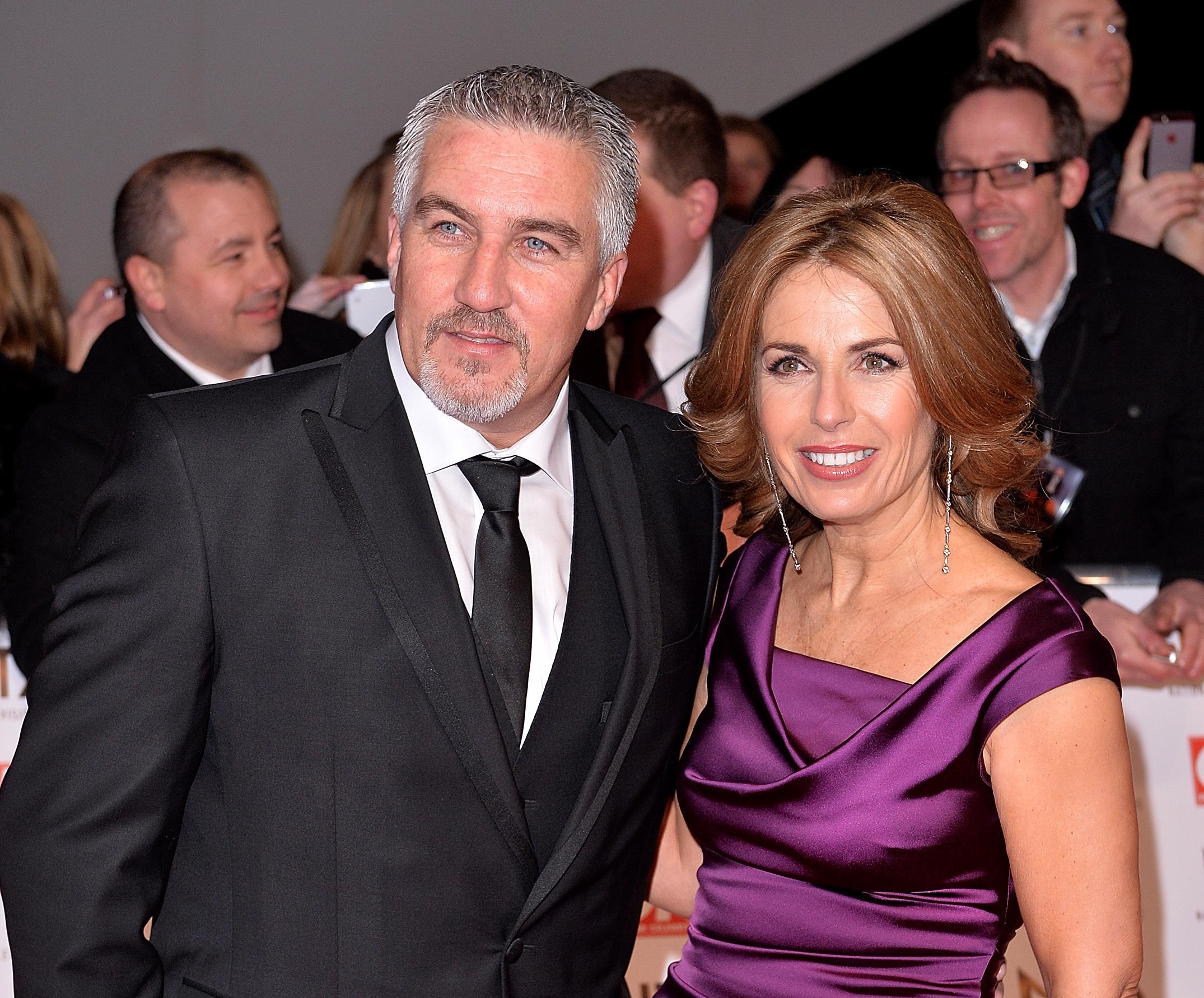 Paul Hollywood has been married once to food writer, Alexander but divorced in 2019.
Hollywood has been married before, the 57-year-old was married to his ex-wife, Alexander Hollywood for over 20 years. Alex is a family food writer and a cook in her own right with some bestselling cookbooks under her belt.
Hollywood met his former wife Alexandra in Cyprus where he was a head baker at a five-star hotel and she was a scuba diving instructor. They later married on the island. The two share a 17-year-old son together named Josh.
Paul and Alexandra Hollywood had been fairly regular tabloid fodder across the pond prior to their separation in 2017. The couple had a very public separation, reconciliation, and re-separation, after all — but the sordid story is probably less familiar to American fans. 
Funnily enough, the reason they split was Paul's affair with his former American co-host Marcela Valladolid, which he admitted to in a candid 2013 interview with BBC Radio 5.
"It was the biggest mistake of my life," he said of the affair, "because actually I still love my wife… we are talking, working together, but it's going to take time."
He was also taken aback by the public attention on his personal life. "I was shocked about the whole thing kicking off the way it did… but I deserved it and I've taken it. It was my punishment," he said at the time.
Seems Paul didn't learn from the "biggest mistake of his life," though.
Although they had been estranged for years — since 2017, actually — Paul and Alex didn't make their divorce official until 2019. The estranged couple was granted a divorce on July 19, 2019.
Paul and the young waitress denied that their relationship began before he and Alex called it quits (again), but the baker's estranged wife had a different story to tell. She reportedly named Summer in her divorce filing and cited "adultery" as the cause of the split.
Who is Paul Hollywood dating now?
According to Reality Tidbit, Paul Hollywood is in a relationship with a woman named Melissa Spalding. She is a 40-year-old landlady who works at his local pub. They reportedly live together in his $1 million home. They have reportedly been together since December 2019.
In the early years of their relationship, a spokesman for Paul told the Daily Mail in December 2019 that "they are very happily together."
As of 2023, The Great British Baking Show judge Paul Hollywood is getting ready to say "I do." The judge of the hit reality television series secretly proposed to girlfriend Melissa Spalding in April of 2022, The Sun reports.
Melissa is not the only woman with whom Paul has been in a romantic relationship. He also dated a woman named Summer Monteys-Fulha. The two reportedly split up in early 2019.