What is Peter Culpo's net worth? The father of the 'Culpo Sisters' stars owns a variety of restaurants in Rhode Island and Massachusetts.
While we knew we would be obsessed with our girlies Olivia, Aurora, and Sophia, we didn't know that their reality show would bring about two true stars in their own right. Low key, no actually high key, our favorite people on the TLC show, The Culpo Sisters, are their parents: Susan and Peter Culpo.
Susan is now our mom. Peter is now our dad. And you know what we love to do with our parents? Go out to eat.
No joke, we love going home and going to a nice restaurant because Mom and Dad always cover the bill. Luckily, now that we are a part of the Culpo family, Peter's got us covered because he owns multiple restaurants. Seven (that we could find) to be exact. What are they? Let's find out!
What restaurants does Peter Culpo own?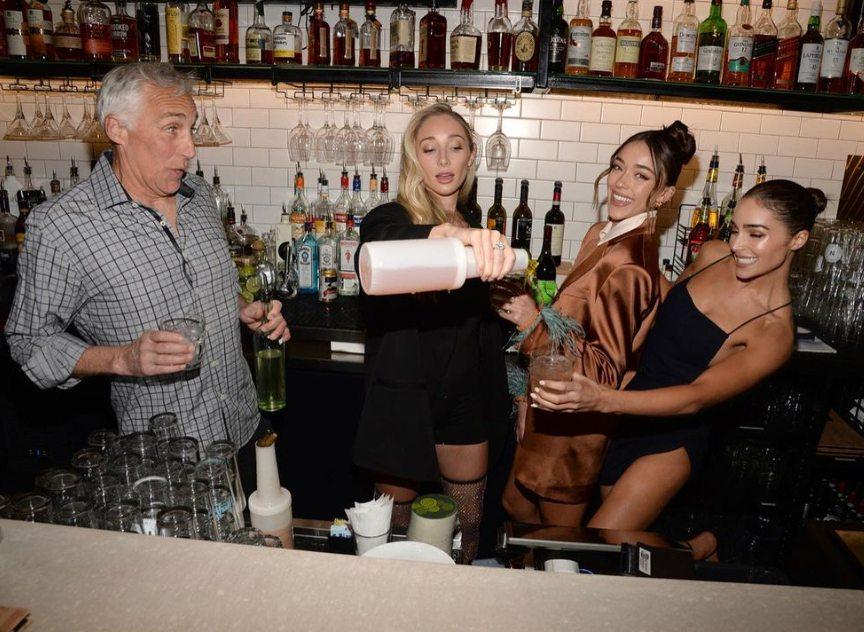 Union & Main
Union & Main in East Greenwich, R.I. is the newest restaurant that Peter owns, and will be featured in the show The Culpo Sisters, as Olivia is also a part owner. Since looking at restaurant menus is one of our favorite things to do, we are going to tell you what we would order: the grilled scallops. For sure.
Back 40
Olivia and Peter also are both silent partners in Back 40 in North Kingston, R.I. We would order the brussel sprouts as an app and then the turkey melt for our main.
Lulu's Allston
Lulu's Allston is named after Peter's oldest daughter, Aurora (Lulu is her nickname). The restaurant is located in Allston, Mass. We think we would order the Buddha Bowl here.
Black Oak Kitchen + Drinks
Another restaurant co-owned by Peter and Olivia, Black Oak Kitchen + Drinks is a local favorite in Coventry, R.I. We would order the Fallfredo.
Parish Cafe
Parish Cafe
Parish Cafe is another one of Peter's restaurants located in Boston, Mass. We would get The Bristol sandwich.
The Hill Tavern
The Hill Tavern is located in the Beacon Hill neighborhood of Boston, Mass. We would get the Green Goddess Wrap with sweet potato fries.
Woody's Grill & Tap. Black Oak Kitchen + Drinks. Lulu's Allston. Back 40. Union & Main. Parish Cafe. The Hill Tavern
Woody's Grill & Tap is a local staple near Fenway Park in Boston, Mass. We would definitely go with the four cheese pizza here.
What is Peter Culpo's net worth?
According to WaliKali, Peter's net worth is between $2 million to $3 million. The Culpo girls talked about how frugal their parents are in the series premiere, stating that their parents don't spend much and are planing to give them everything they have. That is so sweet, but they don't seem to understand that the three Culpo sisters make pretty good money.
Susan and Peter go so far as to not even know what their daughter's do. In this hilarious clip from the first episode of The Culpo Sisters, when a producer asked the pair what the girls do, Susan replied "please tell us. We don't know… I know that Olivia sends me, often, very many photographs of herself and goes "pick your fav"… so what the hell do they do because I don't know." Peter adds, "I don't know what goes on here on the West Coast."
Our parents, Peter and Susan are so endearing. But more so, we are going to be eating good on daddy. OK, that's sounded wrong. We mean this in the very literal sense.
Make sure to catch the season finale of The Culpo Sisters on TLC.