Late Queen Elizabeth II had four children, and eight grandkids in total before she passed away. See cute photos of Queen Elizabeth II with all 8 of her grandkids.
The United Kingdom is mourning the loss of Queen Elizabeth II, who passed away on Thursday, Sept. 8, after living for 96 years and reigning as the British monarch for 70 of those years. And while the country is grieving, so too are her children, grandchildren, and great-grandchildren.
Elizabeth had eight grandchildren, some of whom have started families of their own. And Prince Harry explained what it was like to have a queen for a grandmother in a 2012 ABC News interview. "Behind closed doors, she's our grandmother, it's as simple as that," Harry said at the time, per Honey. "She takes a huge interest in what we all do. She wants to know which charities we are supporting, how life is going in our jobs, as such."
Scroll down for cute photos of Elizabeth with all her grandkids.
Elizabeth became a grandmother when Peter Phillips was born.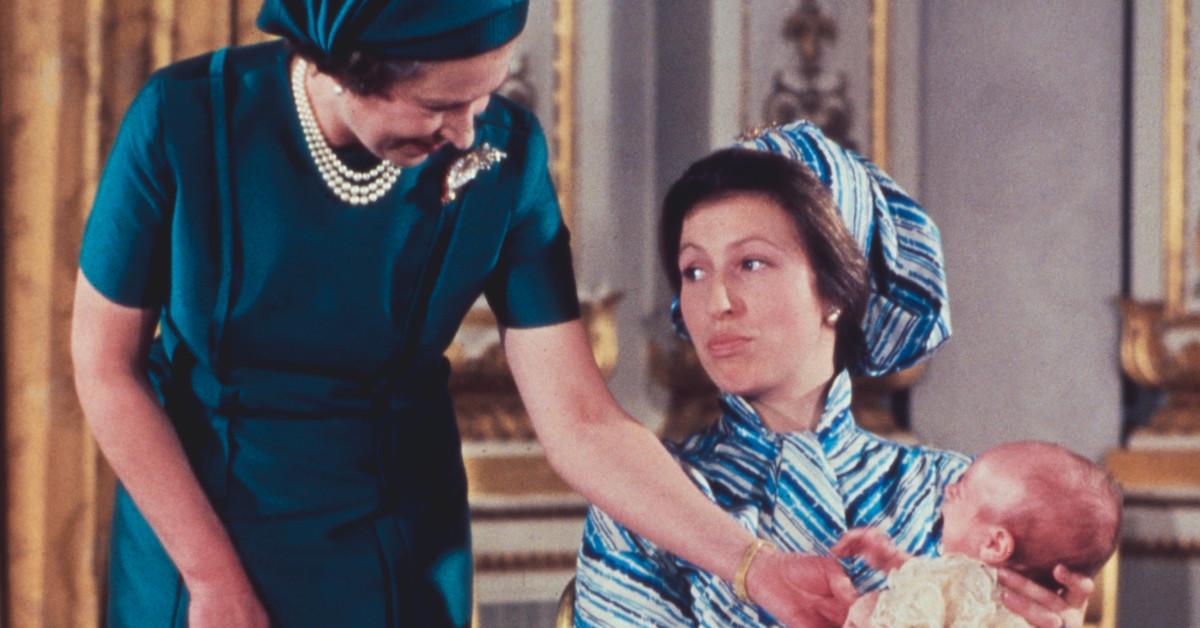 Elizabeth went from mother to grandmother in 1977 when Princess Anne, her second child, and first daughter, gave birth to Peter Phillips. The trio is seen here at Peter's christening later that year.
Then came Zara Tindall, Prince William, and Prince Harry.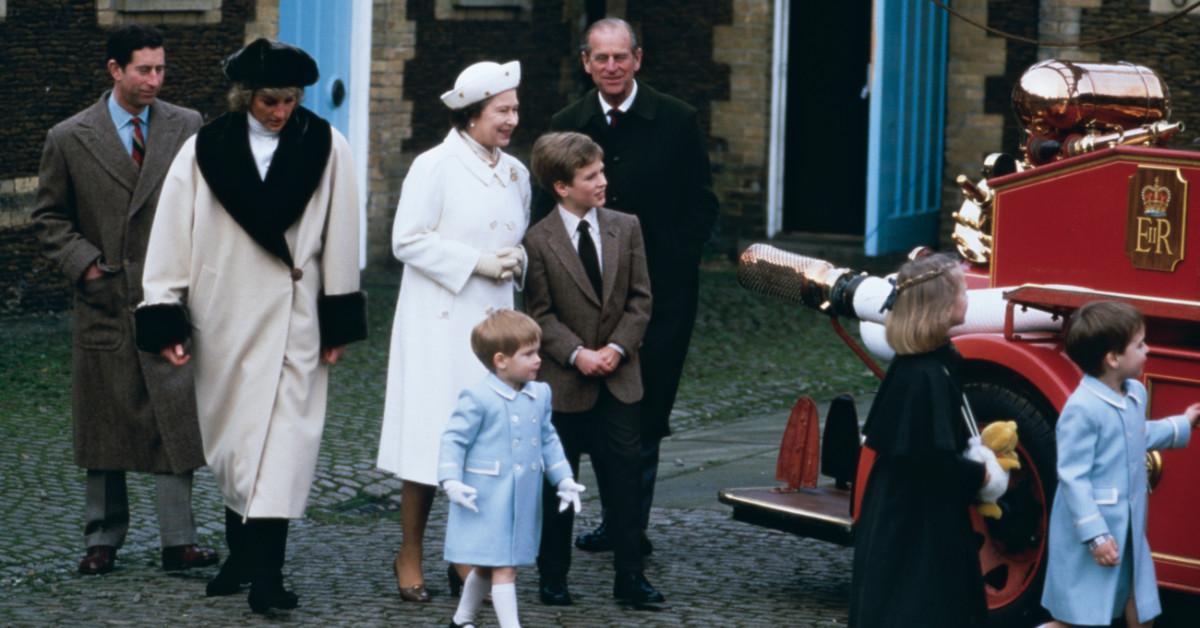 Elizabeth had four grandchildren by 1988 when she took the young ones to a museum in Sandringham and smiled as they inspected a fire engine. Anne welcomed daughter Zara Phillips (now known by Zara Tindall, her married name, and shown second from right) in 1981. And King Charles III — then titled Prince Charles and seen here with Princess Diana, his wife at the time — welcomed sons Prince William in 1982 and Prince Harry (wearing blue here) in 1984.
Princesses Beatrice and Eugenie are Elizabeth's fifth and sixth grandchildren.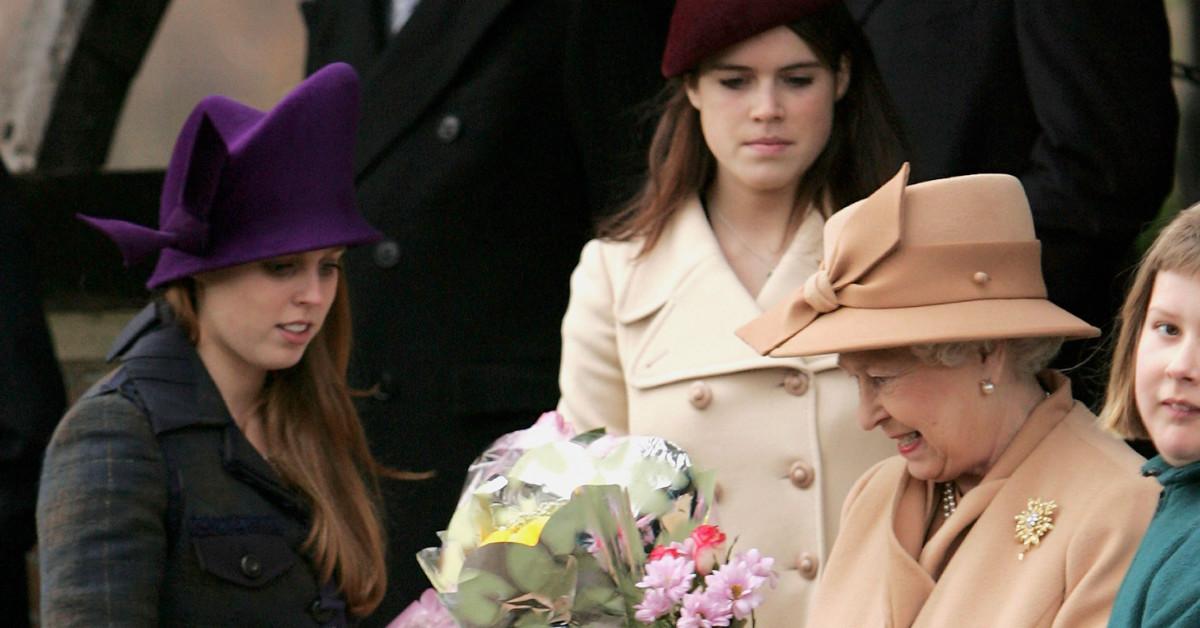 In 1988, Prince Andrew, Elizabeth's second son, and Sarah Ferguson, his wife at the time, welcomed Princess Beatrice. And in 1990, the former couple added Princess Beatrice to the family. In this photo, Elizabeth, Beatrice, and Eugenie receive flowers from well-wishers at Sandringham, England, in 2005.
And Lady Louise Windsor and James, Viscount Severn, are Elizabeth's youngest grandkids.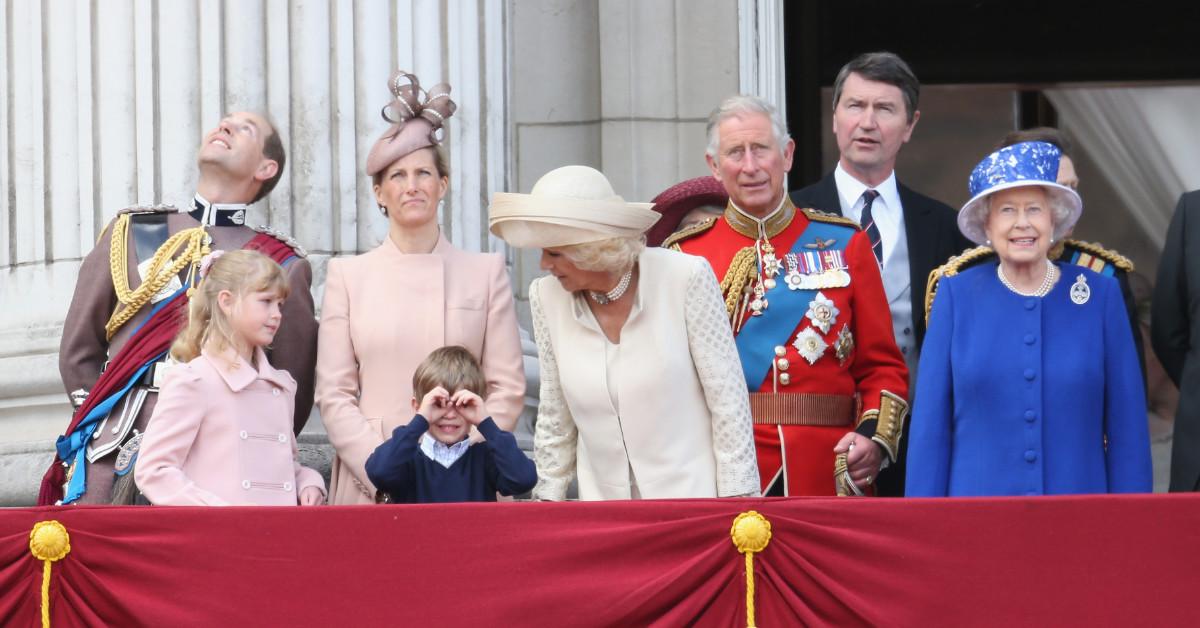 Prince Edward, Elizabeth's third son, has two kids with Sophie, Countess of Wessex, his wife. Lady Louise Windsor was born in 2003 and James, Viscount Severn, arrived four years later. As seen here, Louise and James got a front-row view at the Trooping the Colour Ceremony at Buckingham Palace in 2013.
William took his grandmother on a tour of his workplace in 2011.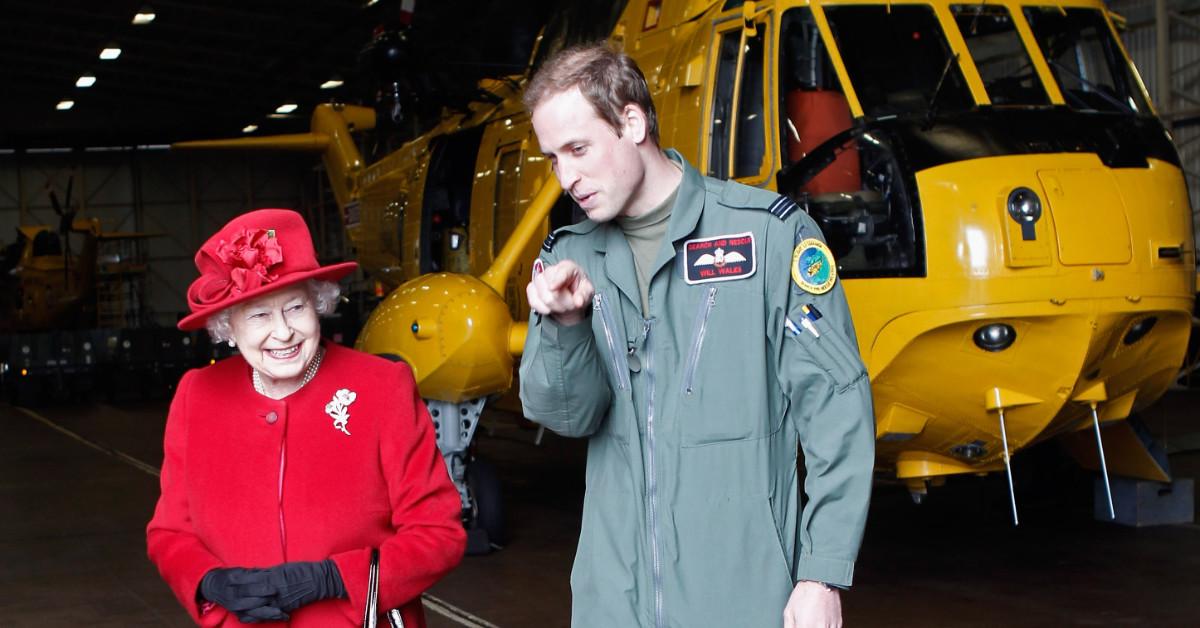 In 2011, William gave Elizabeth a personal tour of RAF Valley, where he was stationed as a search and rescue helicopter pilot. During the visit, William showed the queen a Sea King search and rescue helicopter, as seen in this snapshot.
Elizabeth and Harry shared a moment at the 2015 Chelsea Flower Show.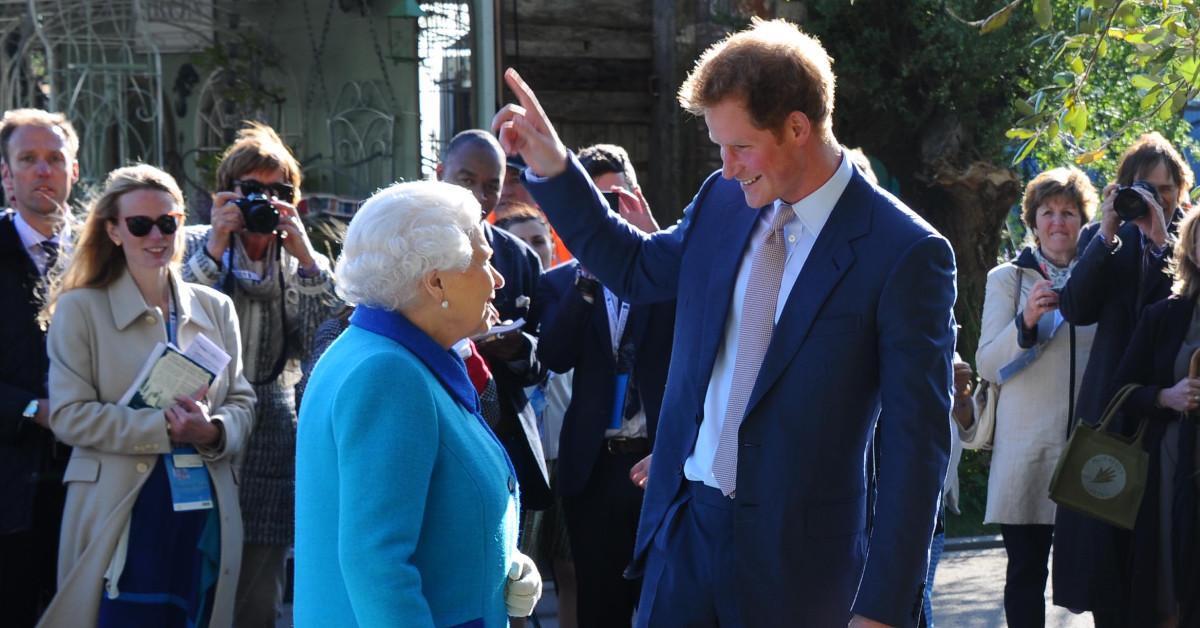 During what must have been simpler times for Prince Harry, he and his grandmother seemed to be in light spirits at the 2015 Chelsea Flower show in London.
And she and William shared a laugh at that year's Annual Festival of Remembrance.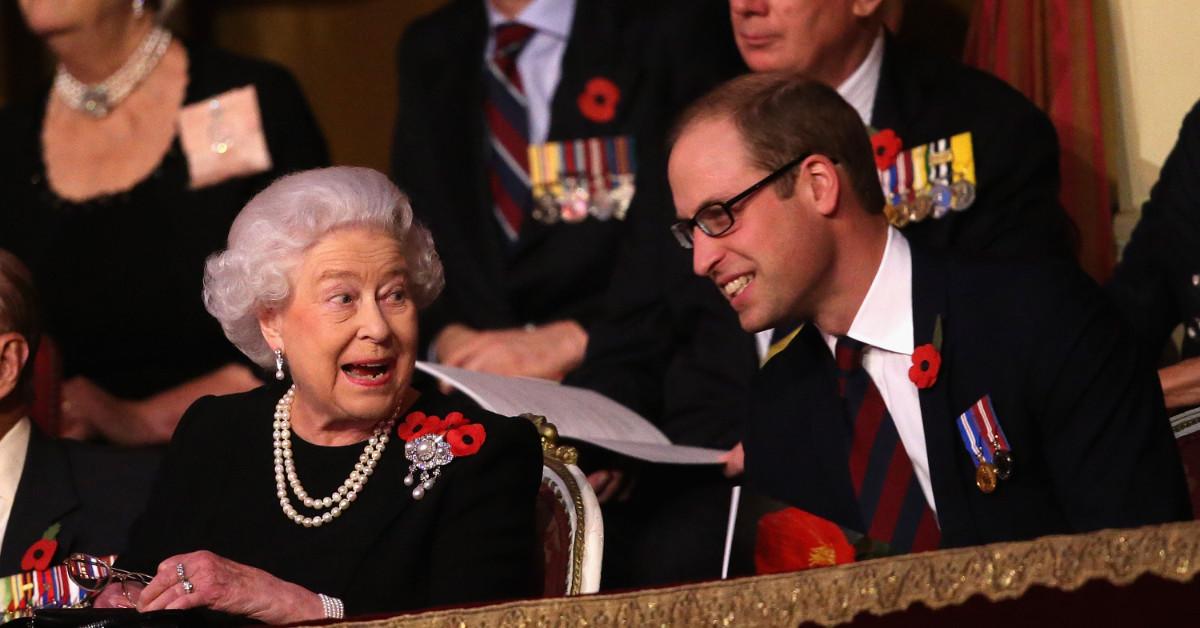 Despite the solemn occasion, the queen seemed to be joking around with Prince William in their box at the Annual Festival of Remembrance later that year in London.