Ratan Tata's fortune after his charity is much lower than it would be if the former Tata Sons chairman wasn't so generous. What's his net worth?
Rumor has it that former Tata Sons chairman Ratan Tata would have the highest net worth in the world if it weren't for his family's charity work, as Quora users have pointed out.
That claim might be a stretch. Celebrity Net Worth reports that the industrialist's fortune after his charitable contributions sits below the billion-dollar mark as of April 2023, though Forbes estimated his net worth to be $291 billion in 2010.
However, philanthropy is a major focus for Tata and the other family members at the head of the multinational conglomerate.
"[The Tata family's] priority is not making to any lists but to actually do valuable [things] to make this world a better place to live in," former Chhatra Yuva Sangharsh Samiti vice president Ubaidullah Ahmed wrote on Quora. "The love of [the] public for Ratan Tata and the respect they give him is sufficient to make him feel like the wealthiest, the happiest, and the most satisfied man alive."
So, what is Ratan Tata's net worth exactly?
Profile Summary
| | |
| --- | --- |
| Celebrated Name: | Ratan Tata |
| Net Worth: | $500 million |
| Profession: | Chairman Emeritus of Tata Sons and Tata Group |
| Full Real Name: | Ratan Naval Tata |
| Birthdate: | Dec. 28, 1937 |
| Birthplace: | Bombay (now known as Mumbai) |
| Education: | Cornell University |
Ratan Tata, now in his late 80s, is no longer working day-to-day for the Tata Group. However, he's still connected to the company and serves as Chairman Emeritus. Oddly enough, Ratan is never married and has no children.
How did Ratan Tata become wealthy?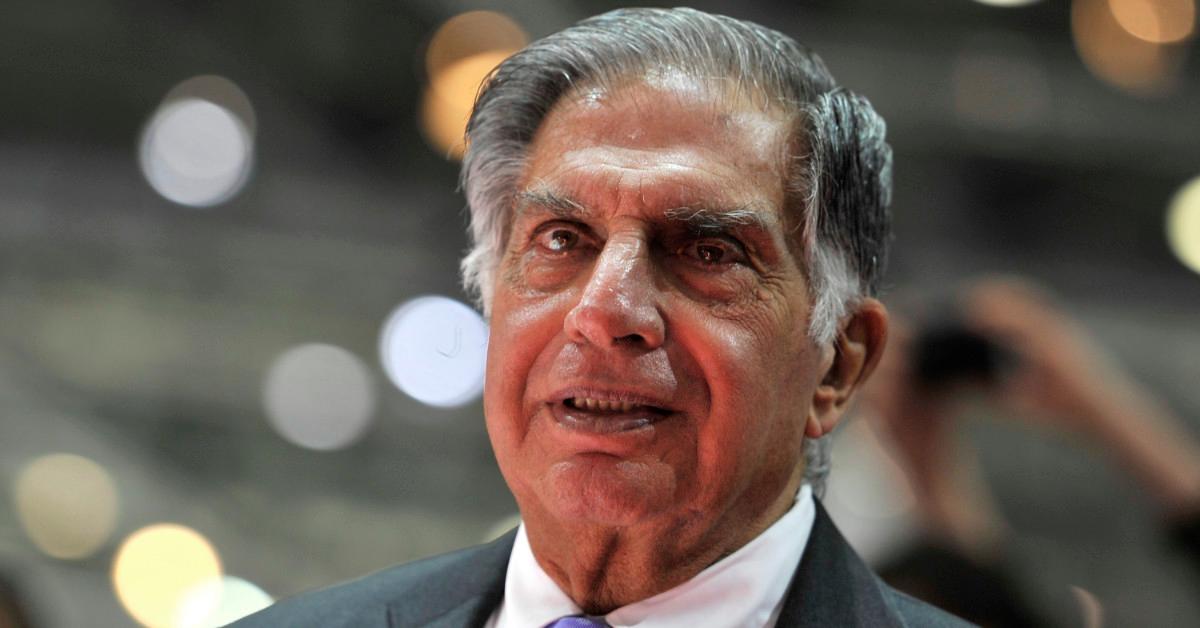 According to his Tata Group bio, Ratan was born to Soonoo and Naval Tata in 1937. When he was 17, Ratan left to get an education at Cornell and earned a bachelor's degree in 1962. That same year, he joined the Tata Group as a Tata Industries assistant. After completing training programs at the company's engineering and steel plants, Ratan joined Tata Consultancy Services in 1970.
In 1974, Ratan joined the board of Tata Sons, the holding company of Tata Group. The following year, he completed the Advanced Management Program at Harvard Business School. In 1981, he was appointed as the chairman of Tata Industries.
Ratan was named chairman of Tata Sons and the Tata Trusts 10 years later. In the 2000s, Ratan helped the company land a number of acquisitions, including Tetley, Corus, Jaguar Land Rover, Brunner Mond, General Chemical Industrial Products, and Daewoo, according to the bio.
Ratan stepped down from the Tata Sons chairman role in 2012, and he took on a new title — Chairman Emeritus. Today, Ratan's net worth stands at around $500 million, although some sources still suggest he's worth $1 billion.
How much has Ratan Tata and his family donated?
Ratan's philanthropy has made headlines many times over the years. The Tata Education and Development Trust set up the Tata Scholarship at Cornell. The scholarship gave Ratan's alma mater a $25 million endowment to provide financial aid to undergraduates from India. In 2010, the Tata Group gave a $50 million gift to Harvard Business School, another school Ratan once attended, so that the school could construct a new executive education building.
In India, the Tata family's philanthropy focuses on causes like child malnutrition, maternal health, and poverty, according to the Carnegie Medal of Philanthropy website.
"Working on the shop floor as a young man, I saw close up the misery and hardship of the less fortunate and thought about how one makes a difference to improve lives," Ratan said in a recent Stanford Social Innovation Review Q&A. "As I moved up through the departments and divisions, I continued to see hardship and had more opportunity to do something about it."