Vegan power couple Rooney Mara and Joaquin Phoenix reportedly Tied the Knot – do they have kids together?
At last, Rooney Mara is back on the big screen!
The award-winning actress, who's best known for portraying Lisbeth Salander in The Girl with the Dragon Tattoo, is gearing up for the release of the drama film Women Talking. The upcoming flick is already generating Oscar buzz, with critics raving about its screenplay and extraordinary performances.
In addition to Women Talking, the star has several projects to look forward to, including the much-anticipated Audrey Hepburn biopic for Apple Studios. Rooney is also reuniting on-screen with her longtime beau Joaquin Phoenix for Lynne Ramsay's next film Polaris, which leads us to our most asked question: Is Rooney Mara married? Let's find out!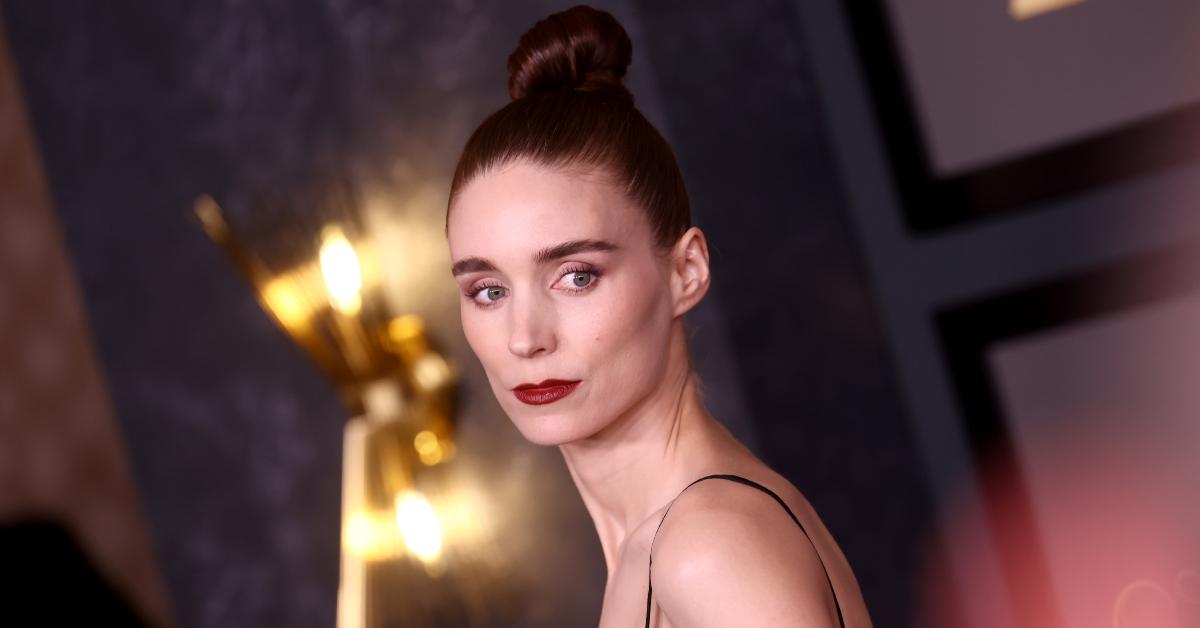 So, is Rooney Mara married?
We all know that Rooney Mara and Joaquin Phoenix are an incredibly private couple; however, it appears the Joker actor let it slip that he and his partner were secretly married. During a March 2022 interview with the Italian magazine Best Movie, the Academy Award–winning actor revealed that his "wife" encouraged him to star in C'mon C'mon.
Joaquin said (per Hello! magazine), "He [director Mike Mills] invited me to his house, and we started discussing why he wanted to make this film with me, and eventually, I listened to my wife, who is always right, and I agreed."
Rooney Mara and Joaquin Phoenix met in 2012 but didn't start dating until years later.
For those unaware, Rooney and Joaquin met in 2012 on the set of Her, a sci-fi romantic drama in which Rooney played Joaquin's ex-wife. Their real-life connection wasn't romantic right away as the actress was in a relationship with filmmaker and nepo baby Charlie McDowell at the time (he's now married to fellow nepo baby Lily Collins).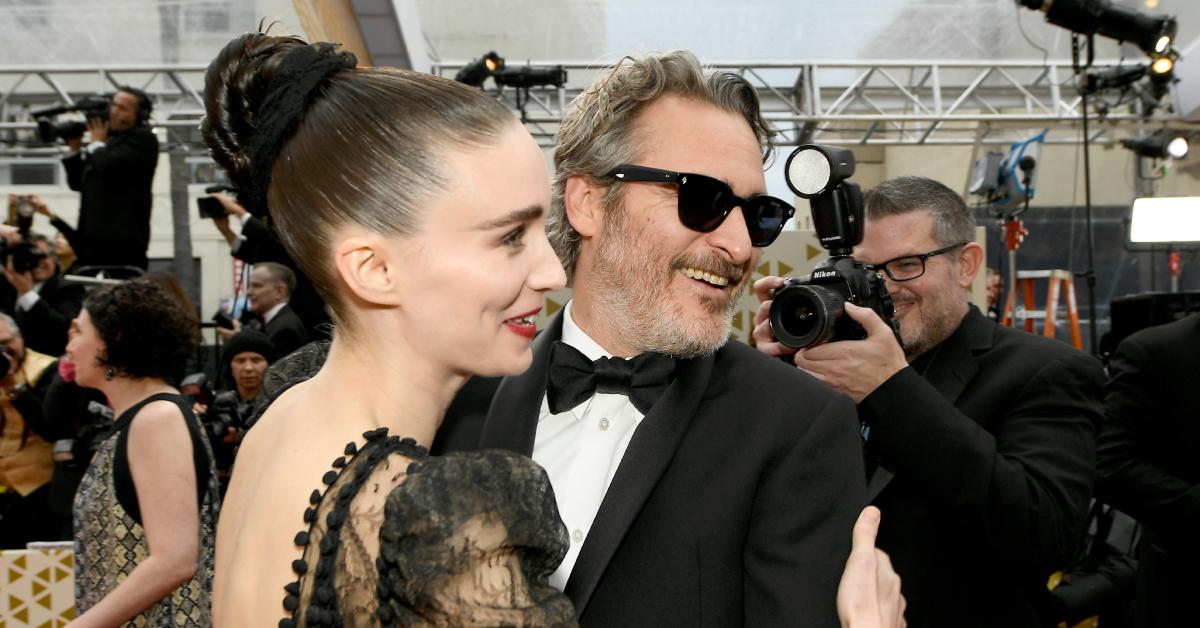 In 2019, Joaquin told Vanity Fair that he thought Rooney hated him during the making of Her — he later learned that she was just shy. "She's the only girl I ever looked up on the internet," he continued. "We were just friends, email friends. I'd never done that [before]. Never looked up a girl online."
A few years after filming Her, the pair reunited on-screen for the dramedy Don't Worry, He Won't Get Far on Foot and the biblical drama Mary Magdalene. Their relationship reportedly became romantic after they wrapped up filming Mary Magdalene in 2016, and they made their first public appearance as a couple at the 70th Cannes Film Festival in May 2017.
In May 2019, several outlets reported that Rooney and Joaquin were engaged; the acclaimed actress was spotted wearing a large diamond ring on her left hand while in Los Angeles. Since then, the low-key couple has stepped out for various red-carpet events and even welcomed their first child together! Keep reading for details on their growing family.
Rooney and Joaquin welcomed their son, River Lee, in late 2020.
On Sept. 27, 2020, Russian filmmaker Victor Kossakovsky, with whom Joaquin worked on the documentary Gunda, announced the couple's exciting news. During an appearance at the Zurich Film Festival, he revealed that Rooney and Joaquin had welcomed their first child together. "He just got a baby, by the way," Victor confirmed. "A beautiful son called River."
Yes, the couple named their son after Joaquin's late older brother, actor River Phoenix.
The couple rarely shares details about their son, but Rooney opened up about life as a new mom in an open letter as part of Farm Sanctuary's Mother's Day campaign in May 2021: "As a new mom, Mother's Day has taken on a special meaning this year. Raising our baby, River, has opened my heart to a whole new life filled with hope and more determination than ever to create a kinder and more sustainable world," she wrote.
"I feel so fortunate to be able to nurture my son in all of the ways that nature intended," Rooney added, "and I wish all mothers in the animal kingdom could experience that sacred maternal bond with their young, devoid of exploitation by humans."
One month later, Joaquin spoke about his and Rooney's son with The Times. When asked if he and Rooney plan to raise River as a fellow vegan, he responded, "Well, certainly I would hope that [he is vegan], but I'm not going to impose my belief on my child. I don't think that's right."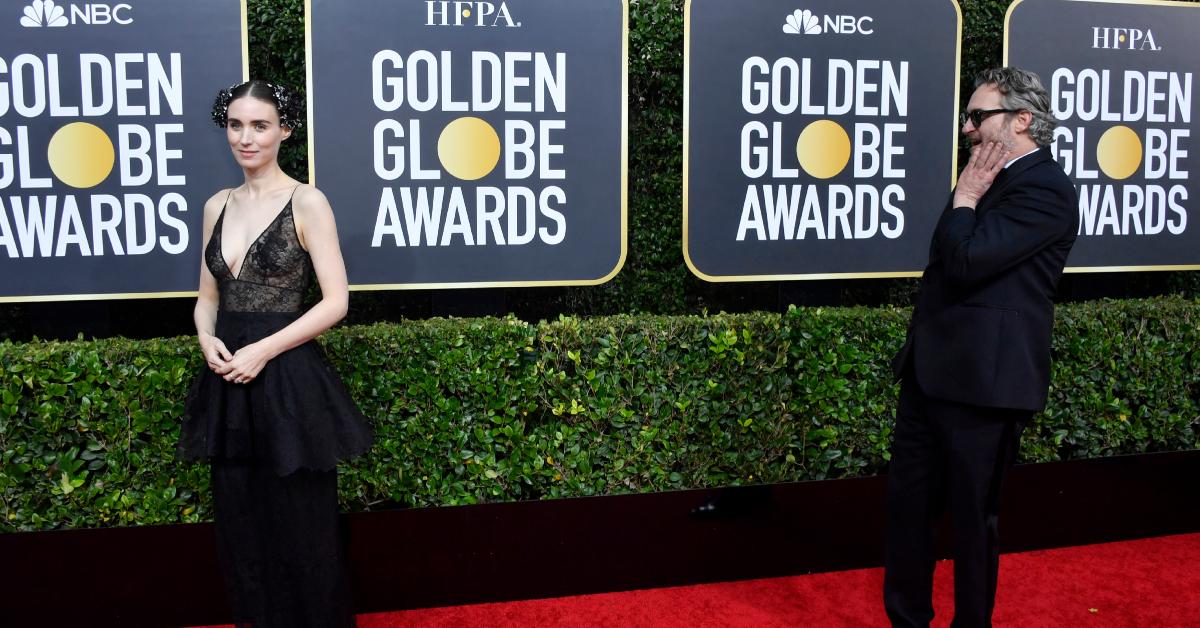 "I'm going to educate him about the reality," Joaquin continued. "I'm not going to tell him that it's OK to read books about all the wonderful little farm animals, and they say 'oink oink oink' and 'moo moo moo,' and not tell him that that's what a hamburger is. So I'm not going to perpetuate the lie, but I'm also not going to force him to be vegan. I'll support him. That's my plan."
Women Talking hits select theaters on Dec. 23, 2022, with a wide release set for Jan. 20, 2023.