Ryan Coogler is the Director of 'Black Panther: Wakanda Forever' — Who's his wife?
One of the most successful movies of 2018 was Marvel's Black Panther. The film focused on a man named T'Challa (played by the late Chadwick Boseman) who had to fight back against a powerful enemy on his way to reclaim his rightful place as king of Wakanda. Now, Black Panther: Wakanda Forever is about to premiere in theaters — and Marvel Cinematic Universe fans are more excited than ever.
Ryan Coogler is the director behind both installments of the franchise. Since he did such an excellent job with the first movie, expectations for the second movie are incredibly high. What is going on in Ryan's personal life, though? Here's what everyone should know about his wife.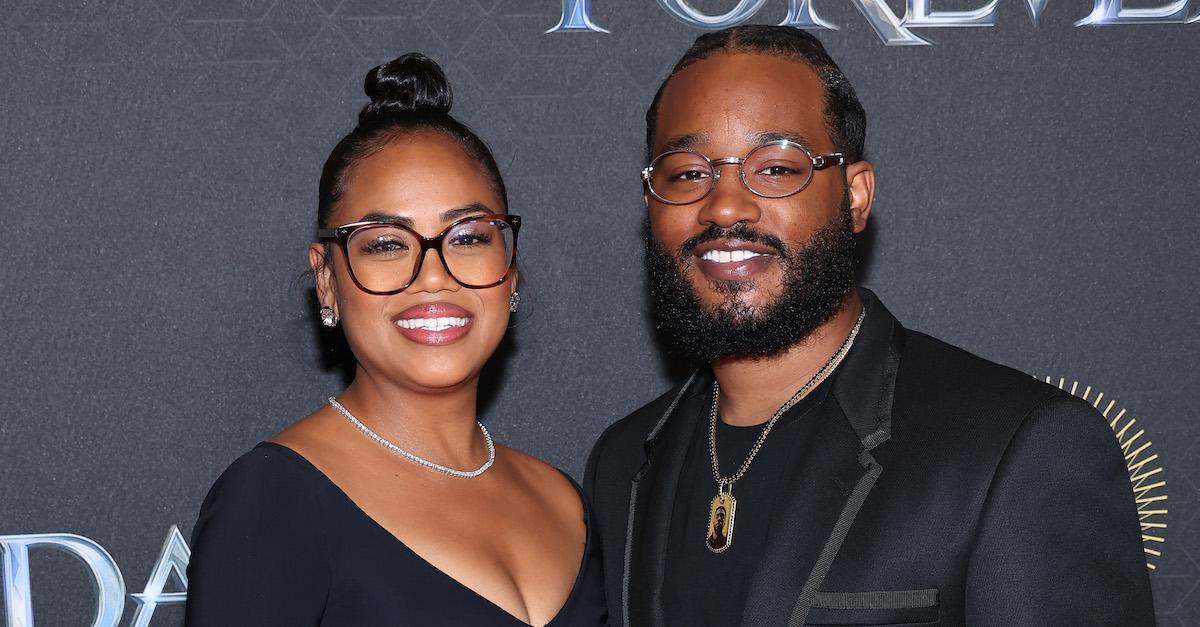 Who is Ryan Coogler's wife? Here are some details about the director's marriage to Zinzi Evans.
Ryan has been married to his wife, Zinzi Evans, since 2016. According to Answers Africa, Zinzi stays busy in her own time as a screenwriter, producer, assistant director, assistant manager, and freelance American Sign Language interpreter.
The outlet further explains that she graduated from California State University Fresno before entering Hollywood to work on movies behind the scenes.
Ryan gushed about Zinzi in a radio interview with Hot 97 via Essence, saying, "My wife, she was my girl at the time, [and] they had a software where you could write screenplays. I was trying to write in Microsoft Word. It's impossible because your format gotta be right. I was broke, playing football on the little scholarship money. And my wife scrapped together some cheese and bought me Final Draft, which is the software that you write your movies on. And she got me that."
Zinzi was supporting and encouraging Ryan way before he reached the level of success and clout he has today.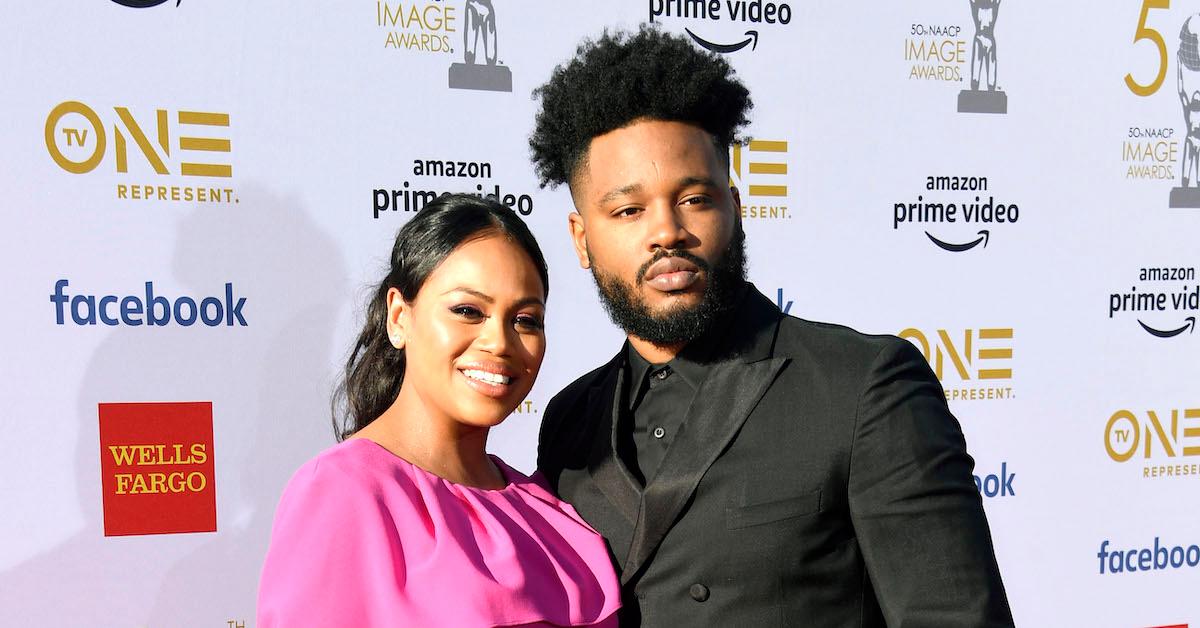 Here's what else fans should know about Ryan Coogler's wife, Zinzi Evans.
Zinzi has been by Ryan's side throughout the course of his career directing many films outside of the Black Panther franchise. He helped direct Creed and Creed 2 starring Michael B. Jordan, and he also produced Fruitvale Station in 2013, which also starred Michael in the leading role.
The fact that Zinzi gifted him something so important to help him pursue his dreams while they were still college students says a lot about their relationship today.
She saw him build himself up from the very beginning and stuck by his side through it all. According to Panda Gossips, while Zinzi was still a college student, she was heavily involved in athletics. She was a cross-country runner who also enjoyed playing volleyball and participating in dance.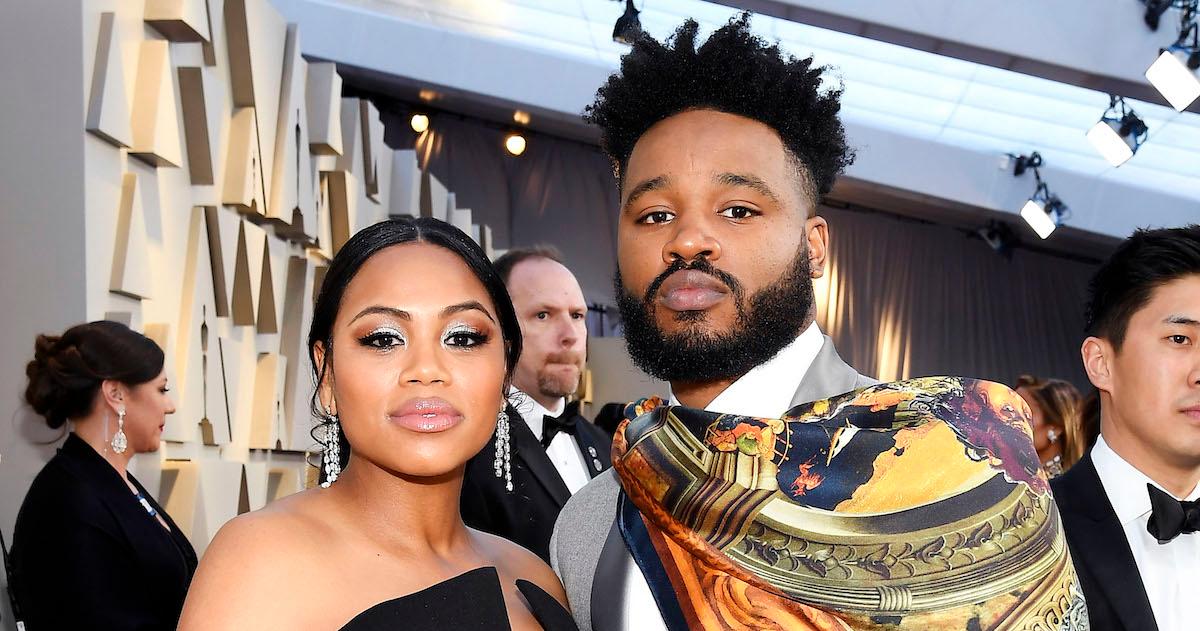 Her work as an American Sign Language interpreter has taken her quite far, and she's even been able to link up with major companies like Apple. When Apple needed help creating software training for their deaf clients, she was there to provide some insight.
We know that Ryan and Zinzi tied the knot in 2016, but wedding pictures from their big day are a bit elusive. Nevertheless, the couple appears to be very happily married.
Do Ryan Coogler and Zinzi have kids together?
There have not been any official sites revealing their Coogler and Zinzi's kids however, Ghanafuo reports that the couple has two kids – all girls. Sienna is the eldest daughter of Coogler while Win, the youngest follows.
Sienna is around 9 to 14 years old. Win is around 4 to 9 years old.
Coogler's daughters are not given the free will to operate their socials without supervision hence not much is known about them.