What is Sara Al Madani's net worth? Here's how the 'RHODubai' star built her fortune over the years.
Dr. Sara Al Madani is a businesswoman, corporate founder, investor, and now among the six top cast members of The Real Housewives of Dubai on Bravo TV. She was raised in the United Arab Emirates and is Emirati by birth. She co-founded the video messaging platform HalaHi and the digital marketing company Social Fish. She's divorced and a single mother.
DR. SARA AL MADANI Profile Summary
Profession: Entrepreneur, investor, reality TV star
Net worth: $1 million (unconfirmed)
Birthdate: Jan. 20, 1986
Birthplace: UAE
Spouse: Divorced
Children: 2
On June 1, 2022, the debut of Real Housewives of Dubai introduced a new cast of six wealthy and beautiful housewives and the first international version of the Real Housewives franchise to date. The stars of RHODubai—entrepreneurs, wives, mothers, and more—have plenty of money and luxurious lifestyles. Here's a look at one of the cast members, Dr. Sara Al Madani, and her net worth.
Sara Al Madani's exact net worth isn't known
Al Madani leads multiple companies and now has a television gig, so her net worth is likely more than comfortable. However, multiple online sources give a wide range of net worth estimates, so it's tough to guess exactly how much the entrepreneur has to her name.
One source quotes her net worth at $16 million, while others peg it at around $1 million. Cinemaholic gives a $3 million net worth estimate for the reality star.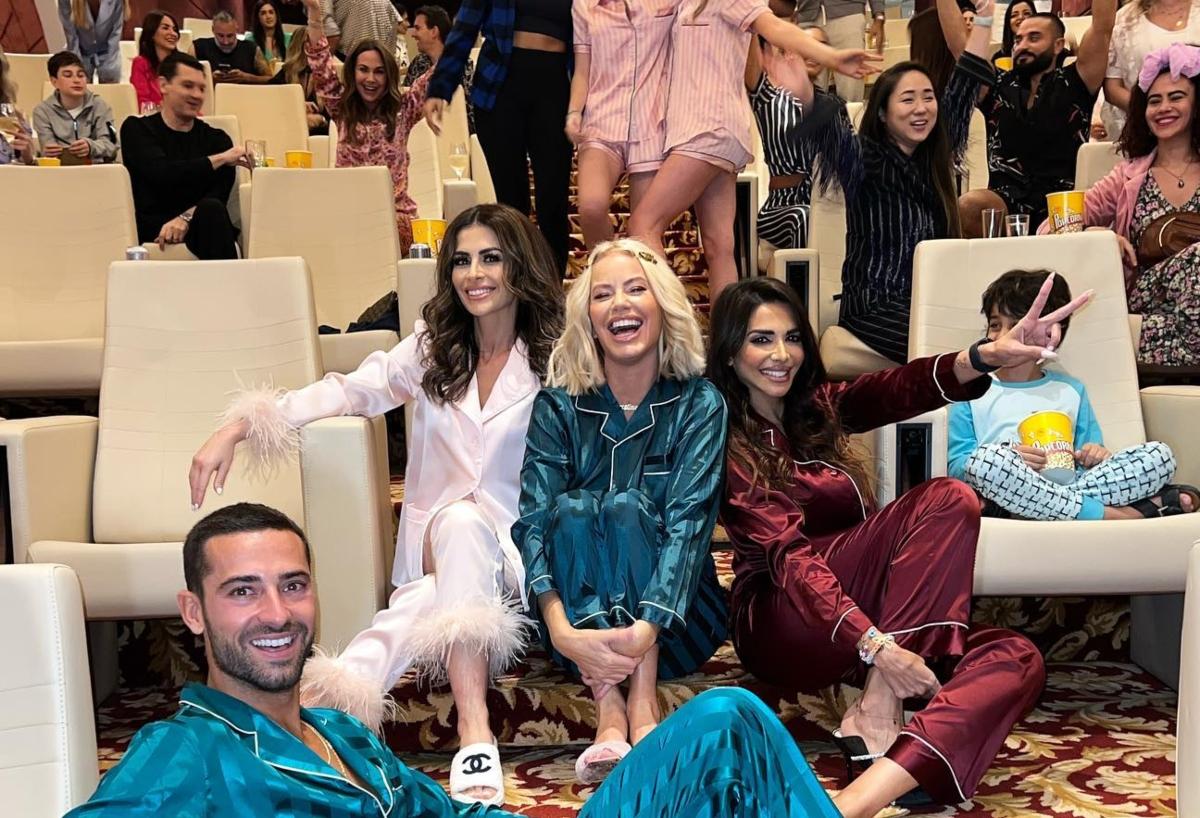 Al Madani appears alongside five other wealthy women on 'Real Housewives of Dubai'
The Real Housewives of Dubai, or RHODubai for short, premiered on June 1 on Bravo. Al Madani is one of the six key cast members.
Other RHODubai stars include British businesswoman Caroline Stanbury, Jamaican-born model Lesa Milan Hall, model Chanel Ayan, property manager Caroline Brooks, and influencer Nina Ali, whose husband Munaf Ali is likely a billionaire.
Sara Al Madani launched her first business at age 15
Al Madani has said that she became an entrepreneur at age 15 when she founded a fashion label creating "custom abayas" to "empower Emirati women." The businesswoman has said that being a mother helped inspire her to pursue further entrepreneurial success. "People said my career and ambitions would end after the birth of my son…When I had my child, he made me want to do more."
Al Madani has been chosen for prestigious board memberships in Dubai
In 2014, Al Madani became the youngest-ever member of the Sharjah Chamber of Commerce. Not long after that, she joined the UAE SME Council in the Ministry of Economy of Dubai.
According to Pressreader.com, Al Madani has stated her goal of influencing young people to do good in the world. "I believe that it is important to be an active member of the community, inspiring the younger generation and continuously sharing knowledge and experience."
Al Madani's LinkedIn profile notes that she has won a number of leadership and business-related awards:
2011 SME Stars of Business: Emirati Entrepreneur of the Year.
2013 Emirates Woman Award: Best Strategic and Financial Planning Award.
2018 GCC Inspiring Women Leaders Award (URS Asia One).
2018 The Middle East Woman Leadership Award (World HRD Congress).
2019 Serial Entrepreneur of the Year (American Aesthetic Center).