Selena Gomez's mom and dad got divorced long before she became a celebrity.
Few celebrities have been more honest about their personal lives than Selena Gomez, who is offering her fans a new level of detail in My Mind & Me, a documentary about her struggles with mental health that's now on Apple TV+.
As fans learn more about Selena, though, many are also wondering what happened to her dad, and whether the two of them are still on speaking terms. Keep reading for all the details.
Who are Selan Gomez's parents and what happened to her dad?
Selena's mother, Mandy Teefey, and father, Ricardo Joel Gomez, divorced when she was still pretty young, and her mother had her when she was still a teenager herself. Ricardo is of Mexican descent, and his parents emigrated from Monterrey to Texas in the 1970s. Mandy is of Italian descent, but Selena is proud to own the pieces of her Mexican heritage that she inherited from her father.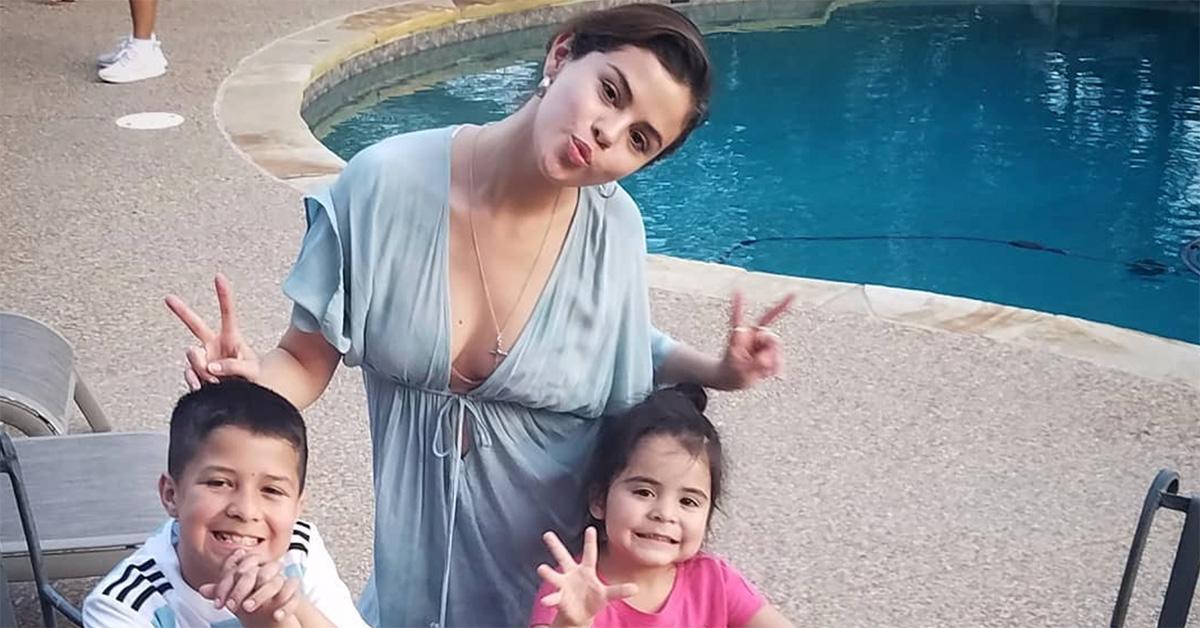 Both Mandy and Ricardo eventually remarried, and Selena has half-siblings from each of those marriages. When her parents divorced, Selena ended up staying with her mother, which meant that she saw less of her father than she had when she was a child. The two still seem to have a relationship, even if Ricardo stays largely out of the public eye.
It would appear, then, that nothing major happened to Ricardo that interfered with his relationship with Selena. Most of his Instagram posts focus on his younger daughter, Victoria, but Selena shows up on his feed on occasion. Selena still seems to spend more time with her mother, but it's clear that she has some sort of relationship with her father too.
Who are Selena Gomez's siblings?
Gomez is an only child of her parents; Mandy Teefey, and Ricardo Joel Gomez. However, she has younger siblings from her parent's relationship with their new partners after they divorced when she was young.
Gomez has two younger half-sisters and a younger stepbrother: Gracie Elliot Teefey, through Amanda and her second husband, Brian Teefey, and Victoria "Tori" and Marcus Gomez, through Ricardo and his second wife, Sara.
Selena threw herself a wedding-themed birthday party.
There are plenty of interesting new revelations about Selena's life scattered throughout the documentary, and she's also spilled some of them in interviews to promote the film. One of the most fun revelations, though, is that she threw herself a wedding-themed 30th birthday party because she thought she would be married by the time she turned 30.
"I thought I would be married by now, so I threw myself a wedding," she told Rolling Stone.
Selena apparently invited a wide array of people to the party, including Billie Eilish, Olivia Rodrigo, Miley Cyrus, and Camila Cabello.
"We had lovely drinks, and it was beautiful, and then my friend Cara [Delevingne] comes in and brings strippers," she explained. "So I would like to say it was a mixture of sophisticated and hysterical."
Selena turned 30 in July, and at the time, she reflected on the roller coasters of her 20s in a post on Instagram.
"My 20s were a journey through good, hard, and beautiful moments that I will never forget," she wrote under two black and white photos from her party. She continued, "Each of them has shaped me into the person that I am today. I am someone who is still learning, but is more certain about what matters and what she wants. Someone who is grateful for every single gift and every single lesson along the way."