Fox News star Shannon Bream's political affiliation is a point of conversation for fans.
It goes without saying that Fox News is one of the most watched news broadcasts in the U.S. nowadays. The network commands millions of viewers daily, and outside of its reporting also produces some of the biggest shows on television. It's also well-known that Fox has a right-leaning political bias, but how far does that extend?
Let's take a look at one of its biggest faces: Fox News anchor Shannon Bream, who is familiar to droves of its frequent viewers. What exactly is her political affiliation? Does it align with the general stance that Fox tends to take? Here's what we know.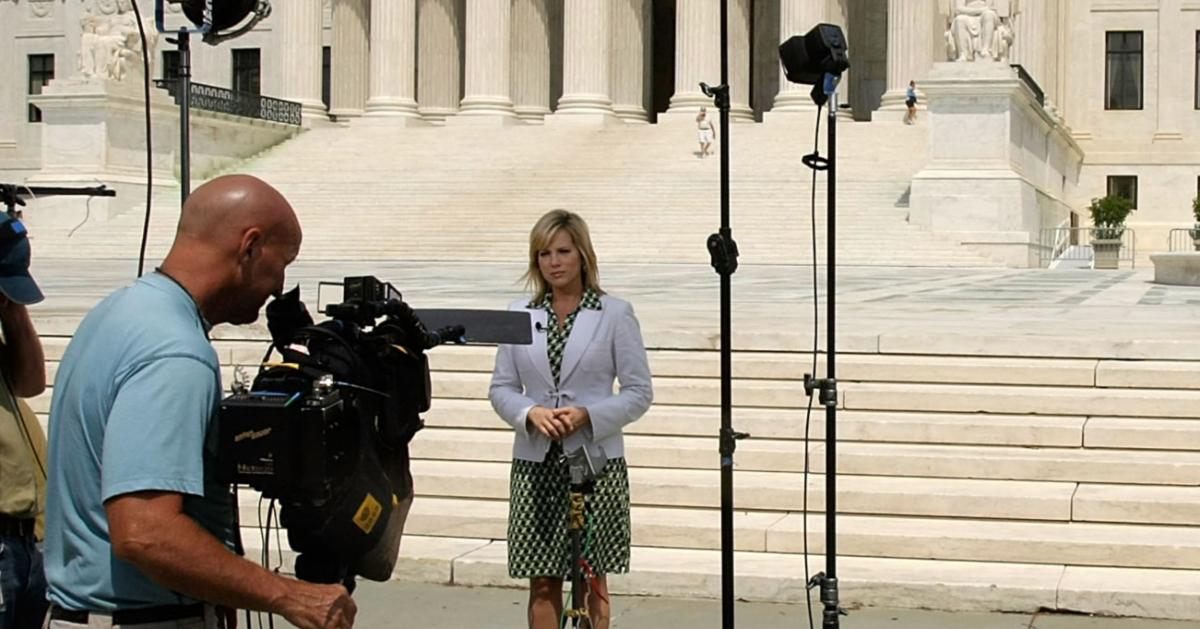 What is Shannon Bream's political affiliation?
First off, it's worth noting that Shannon has never specifically stated what political party she belongs to. However, The Hollywood Reporter has shared that she is a registered Republican. To learn more about Shannon's political affiliation, let's take a look at her career up until this point.
It's well-known that Shannon has been a regular face at Fox ever since she joined their team in 2007. Fox, as a network, tends to largely support and propagate Republican ideologies, propping up hosts such as Tucker Carlson, who notably skews right.
On top of that, Shannon also interned with Florida Congressman Bill McCollum, a known Republican, in the U.S. House of Representatives, per Wikipedia.
However, Shannon previously worked for the CBS affiliate WBTV in North Carolina. Then, she joined Washington D.C.'s NBC affiliate WRC-TV, where she was a weekend anchor. Both of those networks tend to skew more to the left in terms of the political spectrum, especially in their news broadcasts, but she held those jobs decades ago.
On top of that, Shannon is a Juris Doctor who also previously worked as a lawyer in Florida where she specialized in race discrimination and sexual harassment.
A known Christian, Shannon has also authored several books with conservative undertones such as Finding the Bright Side: The Art of Chasing What Matters, The Women of the Bible Speak: The Wisdom of 16 Women and Their Lessons for Today, and The Mothers and Daughters of the Bible Speak: Lessons on Faith from Nine Biblical Families. The last of those titles reached number one on the New York Times bestseller list.
She has also appeared on conservative podcasts such as the Ben Domenech Podcast.
When Senator John McCain died, a noted Republican figurehead, she tweeted, "No matter where we all are on the political spectrum, as Americans we should acknowledge that @SenJohnMcCain⁩ showed incredible sacrifice and bravery on behalf of our country under brutal circumstances."