Shia LaBeouf stars as an ordained priest in 'Padre Pio' — Is he Catholic?
Content warning: This article mentions thoughts of suicide and allegations of sexual assault.
Following a successful run in the film industry with back-to-back hits in 2019, actor Shia LaBeouf stepped away from his career and sought inpatient treatment after his ex-girlfriend Tahliah Debrett Barnett — known professionally as FKA twigs — sued him and accused him of sexual battery, assault, and infliction of emotional distress in December 2020.
Nearly two years later, the 36-year-old filmmaker is set to make his return to the big screen in the upcoming biographical film Padre Pio. Shia will portray the eponymous real-life individual, who was an Italian Franciscan Capuchin friar and priest who is venerated as a saint in the Catholic Church.
Now, we all know about Shia LaBeouf's outlandish method acting techniques, so did he fully immerse himself in the role of St. Padre Pio and convert to Catholicism? Keep reading to find out.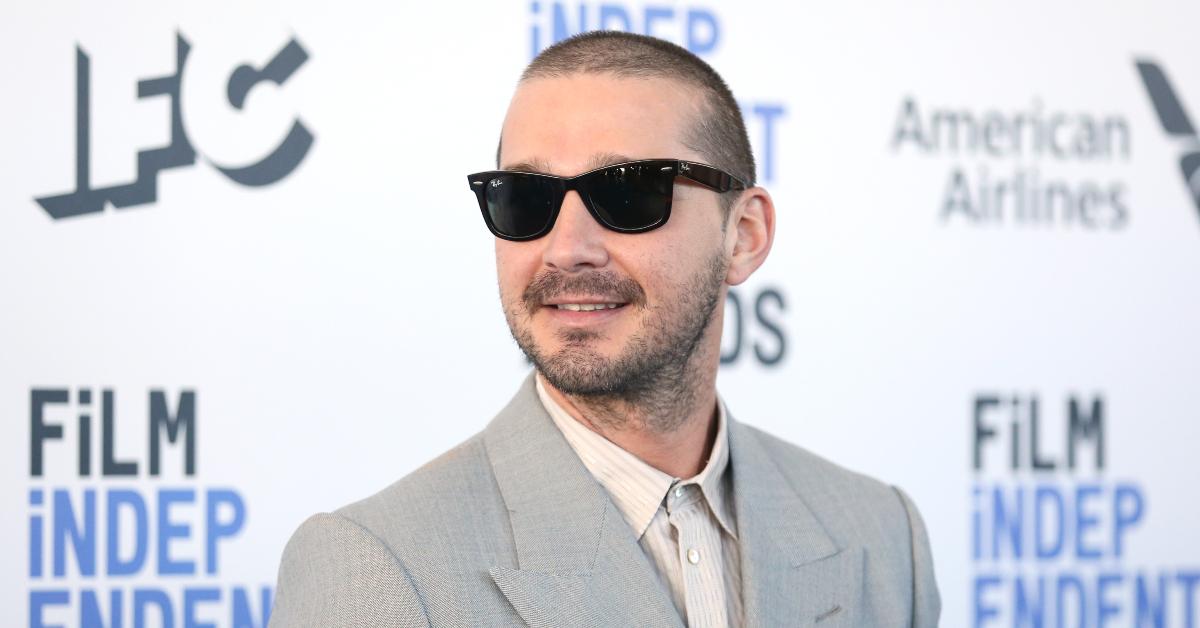 Is Shia LaBeouf Catholic?
In the past, Shia described himself as Jewish. However, he declared in 2007 that religion "never made sense" to him. Nevertheless, he later disclosed to Interview Magazine that he "found God" while working on the film Fury, adding that he "became a Christian man." Since then, the actor star remained pretty quiet about religion … until now.
On Aug. 25, Shia LaBeouf revealed to Word on Fire Catholic Ministries' Bishop Robert Barron that he officially converted to Christianity while shooting Padre Pio and has since become a member of the Roman Catholic Church.
The Honey Boy actor-writer also told Bishop Barron that he first encountered the church while living with a monastery of Franciscan Capuchin friars in order to gain more insight into the late stigmatist St. Padre Pio.
"I had a gun on the table. I was out of here," Shia recalled to Bishop Barron in the interview. "I didn't want to be alive anymore when all this happened. Shame like I had never experienced before — the kind of shame that you forget how to breathe. You don't know where to go. You can't go outside and get like, a taco."
"But I was also in this deep desire to hold on," he added.
He later remarked that finding faith while researching for Padre Pio was a total surprise, noting that at the time, his main priority was to focus on his career, not God. Regardless, Shia declared that talking through his feelings and learning about the Christian understanding of sin and forgiveness pulled him out of the darkness.
Shia LaBeouf has mended his relationship with religion.
As we said before, Shia previously had a rocky relationship with religion, constantly declaring himself as a member of one just to turn around and withdraw his statements. In 2020, the actor even declared that he didn't believe in God anymore. Shia told Esquire in 2018 that although he didn't believe, he saw and heard God through his Peanut Butter Falcon co-star Zack Gottsagen.
"He met me with love, and at the time, love was truth, and he didn't pull punches. And I'm grateful, not even on some cheeseball s–t trying to sell a movie. In real life. That motherf–ker is magical," Shia said of his 37-year-old scene partner, who has Down syndrome. "Zack allowed me to be open to help when it came."
If you or someone you know are experiencing suicidal thoughts, call, text, or message the 988 Suicide and Crisis Lifeline. Dial or text 988, call 1-800-273-8255, or chat via their website.