What is Sierra Gates's net worth? 'Love & Hip Hop Atlanta's Sierra Gates is already a millionaire and her fortune is set to rise.
Sierra Gates is a beauty mogul and entrepreneur who rose to fame after joining the cast of Love and Hip Hop: Atlanta.
SIERRA GATES Profile Summary
Profession: Entrepreneur, salon owner, makeup artist
Net worth: 1 million
Birthdate: May 24, 1989
Birthplace: Decatur, Ga.
Birth name: Sierra Gates
Marriages: Rodricous "Shooter" Gates (div. 2018)
Children: One daughter (b. 2004) and one son (birth year unknown)
Salon owner and beauty mogul Sierra Gates has been a hot topic within the Love & Hip Hop: Atlanta universe. Fans first saw Sierra as a supporting cast member from Seasons 6 to 8 before she was promoted to being on the show full-time from Season 9 onwards. Over the years, viewers have watched Sierra navigate a tumultuous marriage, shaky relationships, and issues with friends. However, Sierra has always been serious and focused on chasing the bag.
Aside from Sierra collecting coins from the series, the 33-year-old has become a serial entrepreneur, with businesses spanning the beauty, fashion, and food spaces. So, what is Sierra Gates's net worth? Here's everything we know.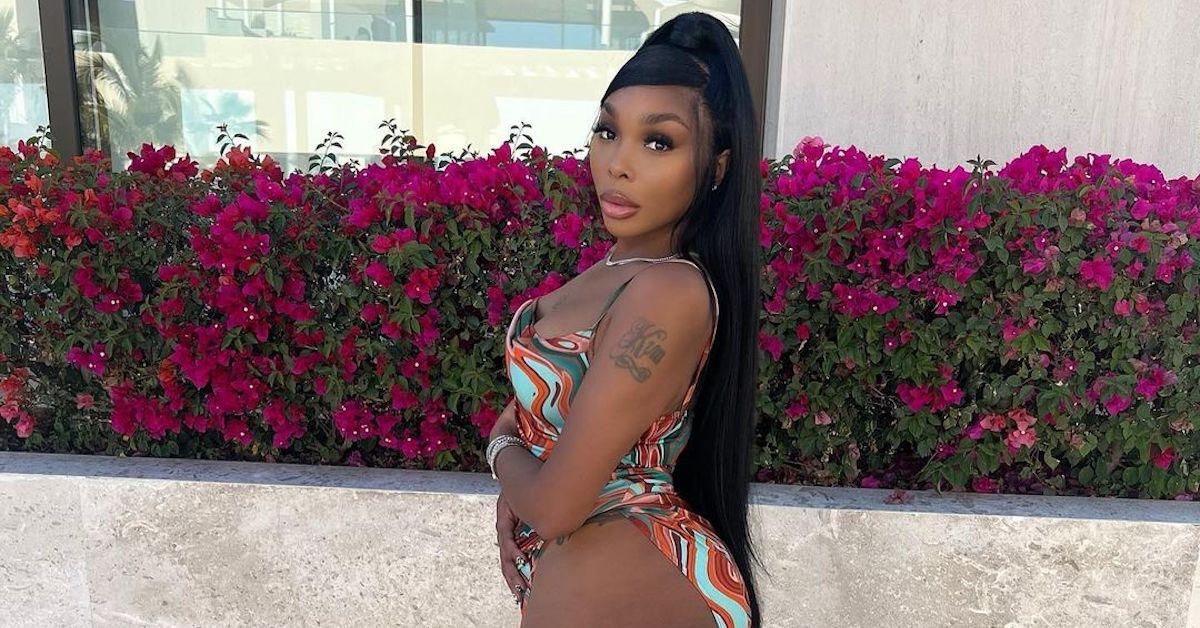 Sierra Gates's net worth is set to increase over time.
As of this writing, Famous Face Wiki shares that Sierra is currently sitting on a net worth of $1 million. This figure reflects Sierra's work as a salon owner, makeup artist, and entrepreneur. Sierra is also a coach to the masses and helps people develop entrepreneurial skills and create beauty businesses of their own.
Sierra Gates is preparing to tie the knot for a second time.
Although Sierra's first marriage with her ex-husband Rodricous "Shooter" Gates ended in catastrophe, the reality star has not ruled out re-tying the knot. In fact, Sierra is currently engaged to entrepreneur Eric Whitehead.
On Dec. 25, 2021, Sierra shared a video of their engagement during the holiday season. The pair spent the holidays with their families and Eric seemingly proposed on Christmas morning.
"I said YES omg @e_whitehead365 I love you, I love you, I love you. Omgggg. God is so amazing! It's been one whole year and God knew What he was doing!" Sierra wrote in the caption.
Interestingly, this is not Sierra's first engagement post-divorce. Sierra's ex-boyfriend, BK Brasco, proposed to the entrepreneur in December 2020. However, the pair later went their separate ways during Season 8 of the franchise.
And while Sierra and Eric have been going through their share of ups and downs, the couple are seemingly committed to one another for the long haul. In fact, viewers are currently watching Season 10 of LHHATL to see Sierra and Eric planning construction on their shared home.
Despite the events in Sierra's romantic life, the 33-year-old continues to be all about her coins. Not only can fans look forward to shopping hauls and entrepreneurial classes with Sierra, but they can also learn the art of microblading from her. So, it's safe to say that money and lasting wealth are her motivations.
Catch new episodes of Love & Hip Hop: Atlanta Mondays at 8 p.m. EST on VH1.