Is Steven Tyler OK? Aerosmith cancels tour due to his health.
Content warning: This article addresses substance abuse.
There's no doubt that Aerosmith is one of the greatest rock bands of all time. Formed in 1970, the band is still performing over five decades later. But as of late, lead vocalist Steven Tyler, 74, hasn't been doing so well. On Dec. 8, 2022, the band announced that it would be canceling the remainder of its 2022 Las Vegas residency due to orders from Steven's doctor.
"On the advice of doctors, Steven has to sit these out," Aerosmith wrote in a tweet, adding, "Stay healthy and we'll see you in the new year!"
There was no mention of what illness or condition Tyler was struggling with.
However, this isn't the first time the "Dream On" rockers had to call off their shows due to Steven's health. Aerosmith canceled a show on Dec. 2 due to Steven's health. So, what's going on with the rockstar? Here's what we know.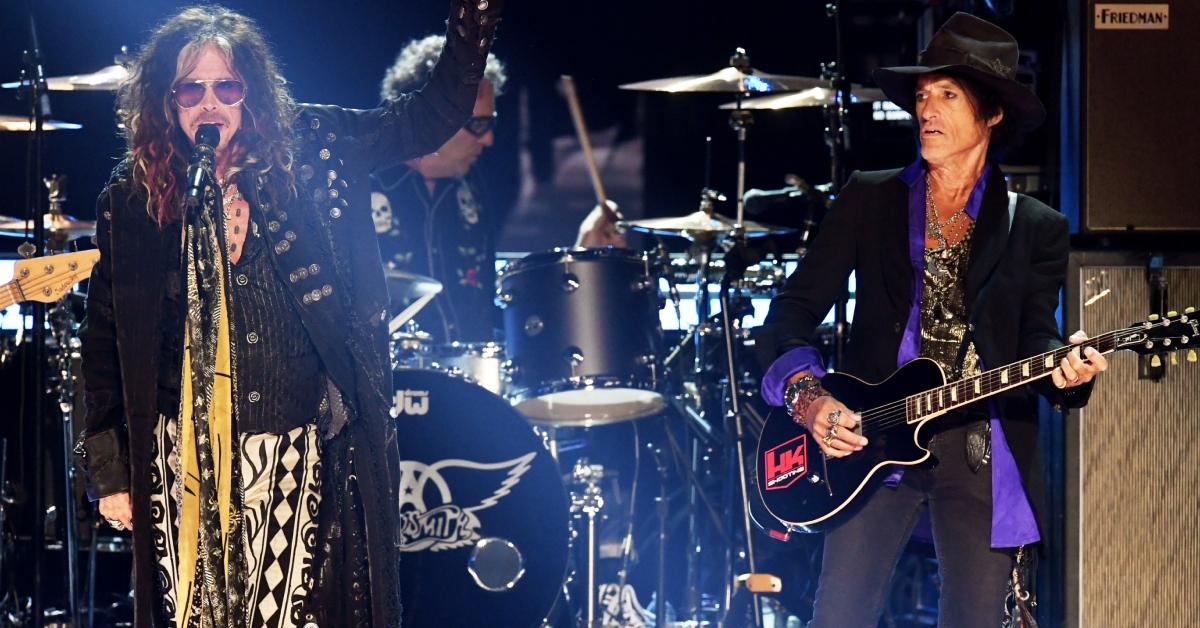 Steven Tyler's health: He relapsed in May 2022 and voluntarily entered rehab.
Steven has grappled with a very public drug addiction that has nearly cost him his career. The dad of four has been in and out of treatment centers over the years.
In May 2022, Steven relapsed after having foot surgery as he struggled to manage his pain. He voluntarily entered a treatment program at the start of the band's Las Vegas residency. All shows scheduled between May and September were canceled as a result.
As for Steven's current ailment, it is unknown if it is an illness or if he, unfortunately, relapsed again.
As Steven previously told GQ in 2019, he started using drugs in the 1960s as a teenager, but the rockstar lifestyle caught up with the singer during his early years in the band. In fact, Steven and Aerosmith guitarist Joe Perry were once infamously known as one of the "Toxic Twins," due to their extensive drug use.
In Steven's 2011 autobiography, Does the Noise in My Head Bother You?, he wrote about all the drugs he indulged in, which included marijuana, OxyContin, heroin, methamphetamine, methadone, LSD, and cocaine. He estimated that he spent a whopping $6 million on drugs during his lifetime.
Prior to his May 2022 relapse, Steven had been sober for over a decade. AddictionCenter.com reports that the singer had been clean since he checked himself into rehab at the Betty Ford Clinic in 2009.
If you or someone you know needs help, use SAMHSA Behavioral Health Treatment Services Locator to find support for mental health and substance use disorders in your area or call 1-800-662-4357 for 24-hour assistance.