Sylvester Stallone is getting a divorce from his wife, but how many marriages has the actor had so far?
After decades of marriage, news recently broke that Jennifer Flavin, Sylvester Stallone's wife, had filed for divorce. Jennifer and Sylvester both released statements suggesting that the divorce was amicable, but many naturally want to learn more about Sylvester's personal life, including who else he's been married to over the course of his life.
How many marriages has Sylvester Stallone had?
Sylvester has been married three separate times. His first marriage was to Sasha Czack, whom he married in 1974. The two were married for a little over a decade and got divorced in February of 1985. Later that same year, Sylvester married Brigitte Nielsen. The two were only married for two years, and their relationship was a subject of tabloid fascination at the time.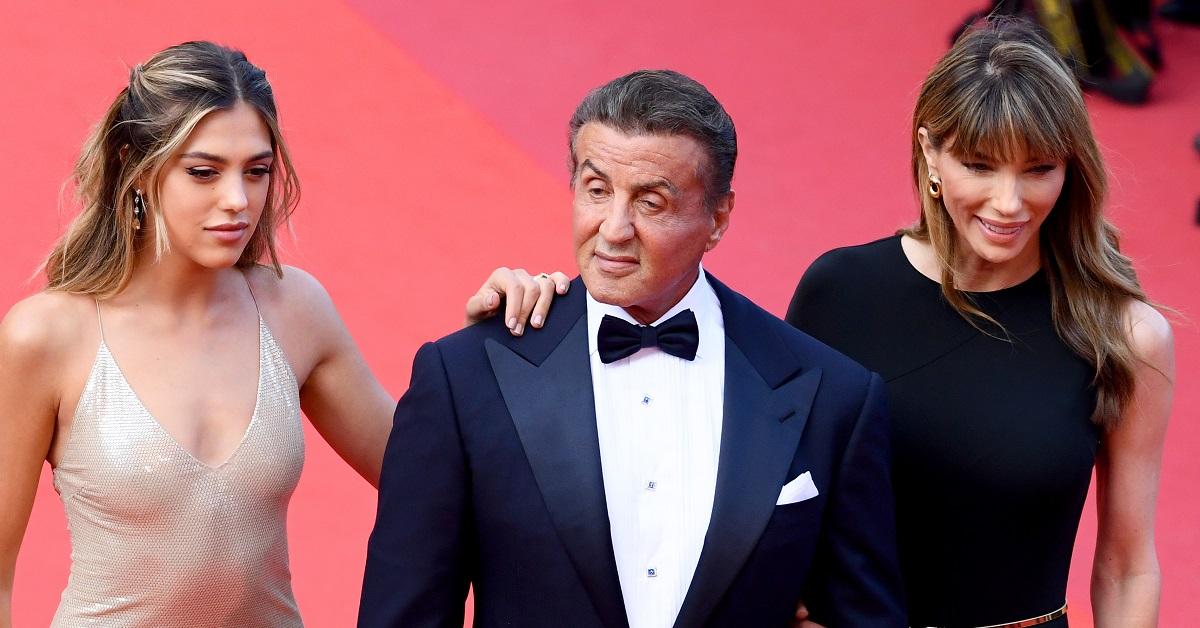 After Sylvester's marriage to Brigitte ended, he waited about a decade before tying the knot with Jennifer, although the two were in a relationship with one another as early as 1988.
Sylvester was also briefly engaged to Janice Dickinson in the early 1990s, but that engagement was called off before the two were married.
Their relationship came when Jennifer and Sylvester were broken up, and Janice quickly had a baby who Sylvester believed he was the father of. When he discovered that he was not the father, he broke up with Janice.
Sylvester was also briefly engaged to Angie Everhart in 1995 while he was broken up with Jennifer. Eventually, though, he and Jennifer Flavin were married in 1997, and the pair recently celebrated 25 years of marriage.
Does Sylvester Stallone have any children?
Sylvester had two children with his first wife, Sasha. Sage Moonblood Stallone died in 2012 of heart disease at the age of 36, and Seargeoh Stallone, who was born in 1979, was diagnosed with autism shortly after he was born.
Sylvester's marriage to Brigitte didn't result in any children, but he did have three daughters with Jennifer. Those daughters, Sophia, Sistine, and Scarlet, are all in their twenties now and were recently chosen to be Golden Globe ambassadors.
The divorce between Sylvester and Jennifer seems to be over money issues.
According to reporting from TMZ, one of the accusations that Jennifer makes in her petition for divorce is that Sylvester moved money out of their marital funds and was intentionally hiding certain assets so that the distribution of income between them would be unequal.
Jennifer's legal team also argues that the actor should be "enjoined from, selling, transferring, assigning, encumbering, or dissipating any assets during the pendency of proceedings." Jennifer also seems to be asking for sole ownership of the couple's home in Palm Beach, Fla., where the divorce proceeding was filed, and she may also want to return to her maiden name as part of the proceedings.
Sylvester and Jennifer say their divorce was amicable.
Following the news that Sylvester and Jennifer were getting divorced, they both released statements suggesting that they had treasured the years they spent together.
"I love my family. We are amicably and privately addressing these personal issues," Sylvester said in a statement to People.
"I'm sad to announce that after 25 years of marriage I have filed for divorce from my husband Sylvester Stallone. While we will no longer be married, I will always cherish the more than a 30-year relationship that we shared, and I know we are both committed to our beautiful daughters. I ask for privacy for our family as we amicably move forward," Jennifer added.
Clearly, the two want the end of their relationship to be settled privately. Even though the two were just recently celebrating their anniversary in public, it may never be totally clear what led to the end of their relationship.