Who is Tamar Braxton's new boyfriend, Jeremy Robinson? The singer and reality star has not been lucky in her love life. Here's all the men she has been in a relationship with.
Tamar Estine Braxton is an American singer and television personality. Braxton began her career in 1990 as a founding member of The Braxtons, an R&B singing group formed with her sisters.
The Braxtons released their debut album, So Many Ways, as a trio in 1996, and disbanded shortly afterward.
"All The Way Home" singer and reality star Tamar Braxton has had incredibly gnarly luck in the relationship department.
Tamar had been married — and divorced — twice. Her recent relationship also didn't end well. But recently, she has found a new love in an Atlanta attorney whose name initials are "JR". Here's the rundown on Tamar Braxton's two ex-husbands, her previous boyfriend and now lover. 
Who is Tamar Braxton dating now? Meet Jeremy Robinson, the singer's rumored new boyfriend.
Tamar Braxton has been waiting on her man–dropping hints in her social media posts over months. But over the weekend, it was more than a tweet channeling that 11:11 God Pleassseee vibe. Photos circulating online showed Tamar in an intimate company. She popped out on the scene hand-in-hand with a lawyer, maybe bae. The star has yet to publicly confirm!
Fans found the identity of the man to be Jeremy Robinson. The event seemed to be a 46th birthday celebration for the attorney. Tamar, dressed in a black mini, leather-like dress walked into the celebration with all smiles.
After being spotted together, Jeremy took to social media with a post about his birthday celebration. In the caption, he spoke about being "happily in love."
"Wow, 46 years of life…So much to be thankful for and so many amazing people to be thankful to…I never would have imagined being here, right now in this moment. Happily in love and blessed beyond measure. Surrounded by loving and caring people who uplift me and pour into me with God's favor," Jeremy wrote.
Some of the relationship talks are also focused on her latest Instagram post. The post features headshots of Tamar wearing a silver necklace with a heart and the initials J.R.
Reality Star Tamar Braxton Has Not Been Lucky When It Comes to Love
Tamar married her first husband, Darrell "Delite" Allamby, in 2001.
If you aren't familiar with Darrell "Delite" Allamby, he's a well-regarded composer and an ASCAP Songwriting Award winner, according to Live Ramp Up. He and Tamar met while collaborating on a few tracks for her debut album in 2000, and they got married a year later. However, it seems as though they weren't meant to be. They divorced in 2003, and Tamar opened up about it, saying "God had saved her from an abusive marriage," which had taken a tremendous emotional and physical toll on her. 
Over a decade later in 2014, Darrell was accused by a woman named Cherie Covington for being a "deadbeat father" to kids he apparently had with her in Atlanta and New York. He never responded to the accusation, but his sister spoke up for him and said it wasn't true. Based on his Instagram, it seems as though he has since remarried, and hopefully things are working out for them.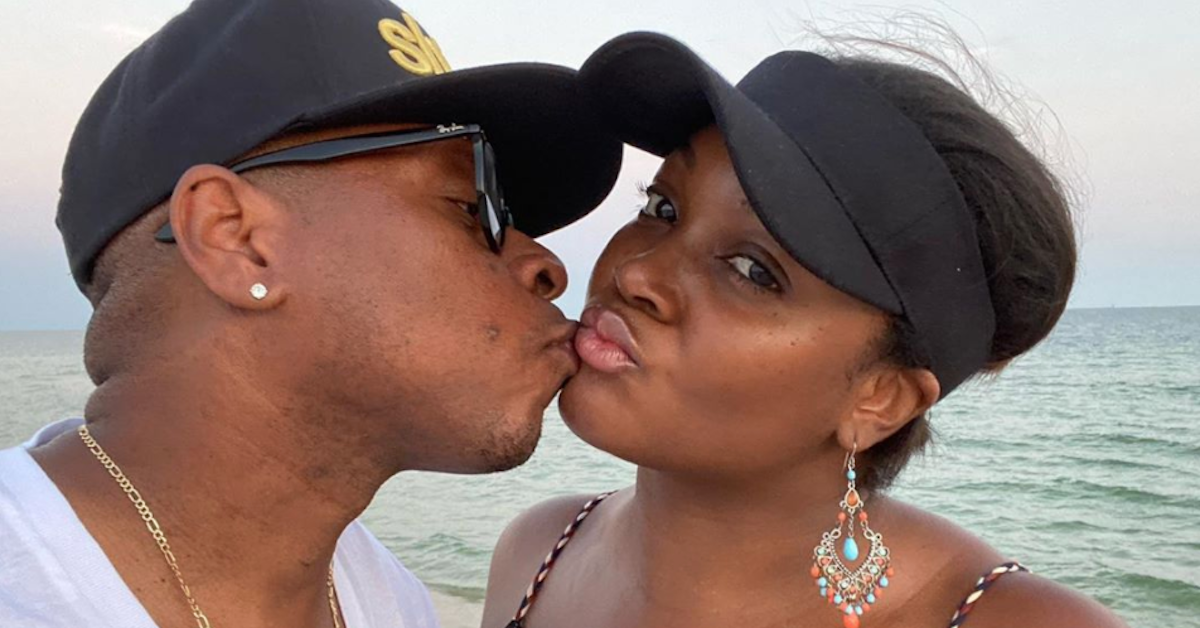 Five years after divorcing Darrell, Tamar tied the knot with Vincent Herbert.
Vincent Herbert (best known as Vince) is a record executive and singer-songwriter. He met Tamar through her sister, Toni, and have since collaborated on several of Tamar's most popular tracks. They tied the knot in November 2008, and parented a child together named Logan Vincent in 2013. They ended up separating at some point in 2017 after he started facing major financial troubles and they finalized their divorce in July 2019. They were married for 11 somewhat tumultuous years.
Vince has faced serious legal and financial troubles over the years. Shortly after Tamar & Vince aired, their stylist, makeup artist, Tamar's music producers, and their child's nanny accused Vince of not paying them properly. Sony Music Group later sued him for $4 million because he didn't do the work he promised, and he ended up losing royalties for well-known artists he's worked with, including Lady Gaga and Destiny's Child.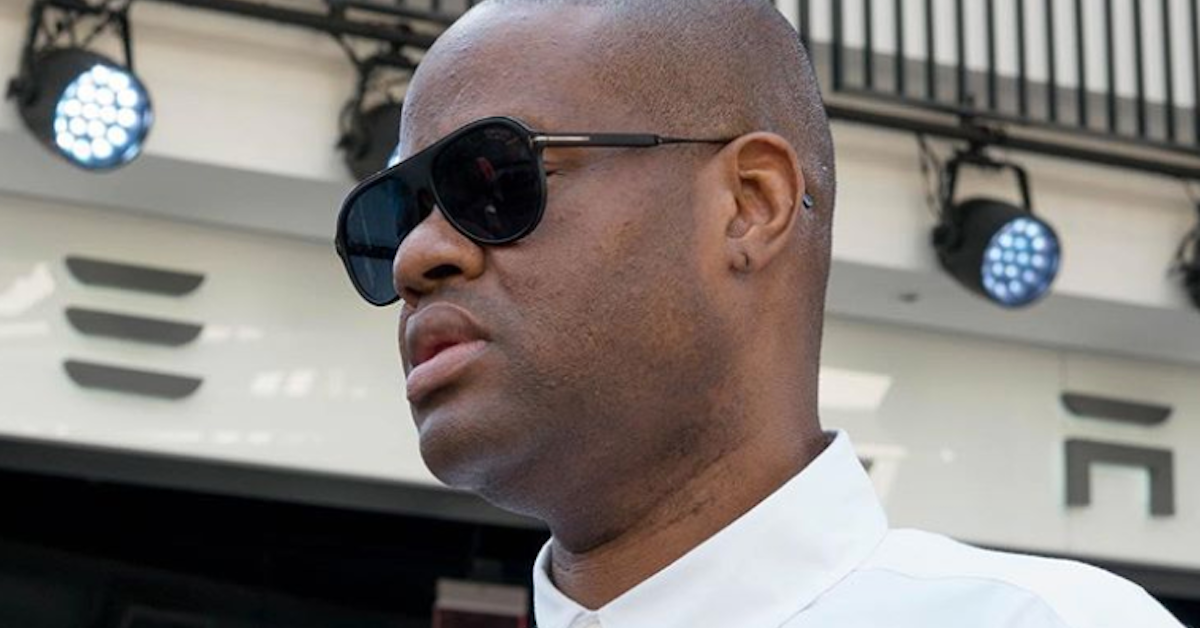 In April 2019, the Braxton sisters asked Tamar if Vince had started dating again, and Tamar said Logan claimed he "got a wife," but this has not yet been confirmed. Vince seems to keep his romantic life pretty private, however, he and Tamar both work on co-parenting Logan together.
We really hope that the end of 2020 — or even 2021 — will be Tamar's year for romance because her ex-husbands clearly haven't done her justice. It goes without saying Tamar deserves so much better.
Tamar Braxton's recent ex-boyfriend before Jeremy was a busineman named David Adefeso.
The singer's most recent ex was businessman David Adefeso. The pair began dating in 2018 and ultimately split two years later in 2020 after an alleged domestic dispute took place in his car.
In an Instagram live on May 11, Tamar, who was hanging out with her sister Trina Braxton, responded to reconciliation rumors during a Q&A session with fans.
While answering the questions, Tamar greeted an Instagram user that was also named David at mark 5:19 of the talk. Following the interaction, her sister Trina quipped, "No more Davids for you." Tamar quickly shot back, "We don't know what the Lord has for me. I welcome whatever the Lord has."
Despite Tamar's reaction, Trina continued to stand firm and reiterated her previous response. She said, "He don't have any more Davids for you." Tamar wrapped up the conversation by telling Trina that she doesn't know what the future holds.
Later in the live at mark 16:29, the "Love & War" vocalist revealed that she and David are not back together. She stated, "David is amazing, but we don't go together."
The event that fueled reconciliation rumors was David's Mother's Day post. In the upload, David featured a photo collage and separate captions for the women he deemed important in his life. The list included his mother, his sisters and Tamar.
For Tamar's caption, he wrote, "Thank you for teaching me how to love. And through all life's challenges, growing together to become best friends."
Tamar responded by saying, "Thank you @david.adefeso I've learned so much from you also… and I'm so grateful. God is so good."