The Bella Twins' mom is devoted to her family and it shows but they have a complicated relationship with their biological father.
Even though they are rarely seen in the WWE ring anymore, the Bella twins, Nikki Bella and Brie Bella, are synonymous with the brand, and with the female superstars who are continually rising through the ranks within the industry.
So when the news broke that the Bella Twins' mom was undergoing brain surgery, fans everywhere were concerned.
The twins' mom, Kathy Laurinaitis is known by plenty of viewers of their now-canceled reality show Total Bellas. It certainly helps that she's married to former wrestler and WWE producer John Laurinaitis.
But those who only know Nikki and Brie's mom through the twins themselves might be wondering more about who she is.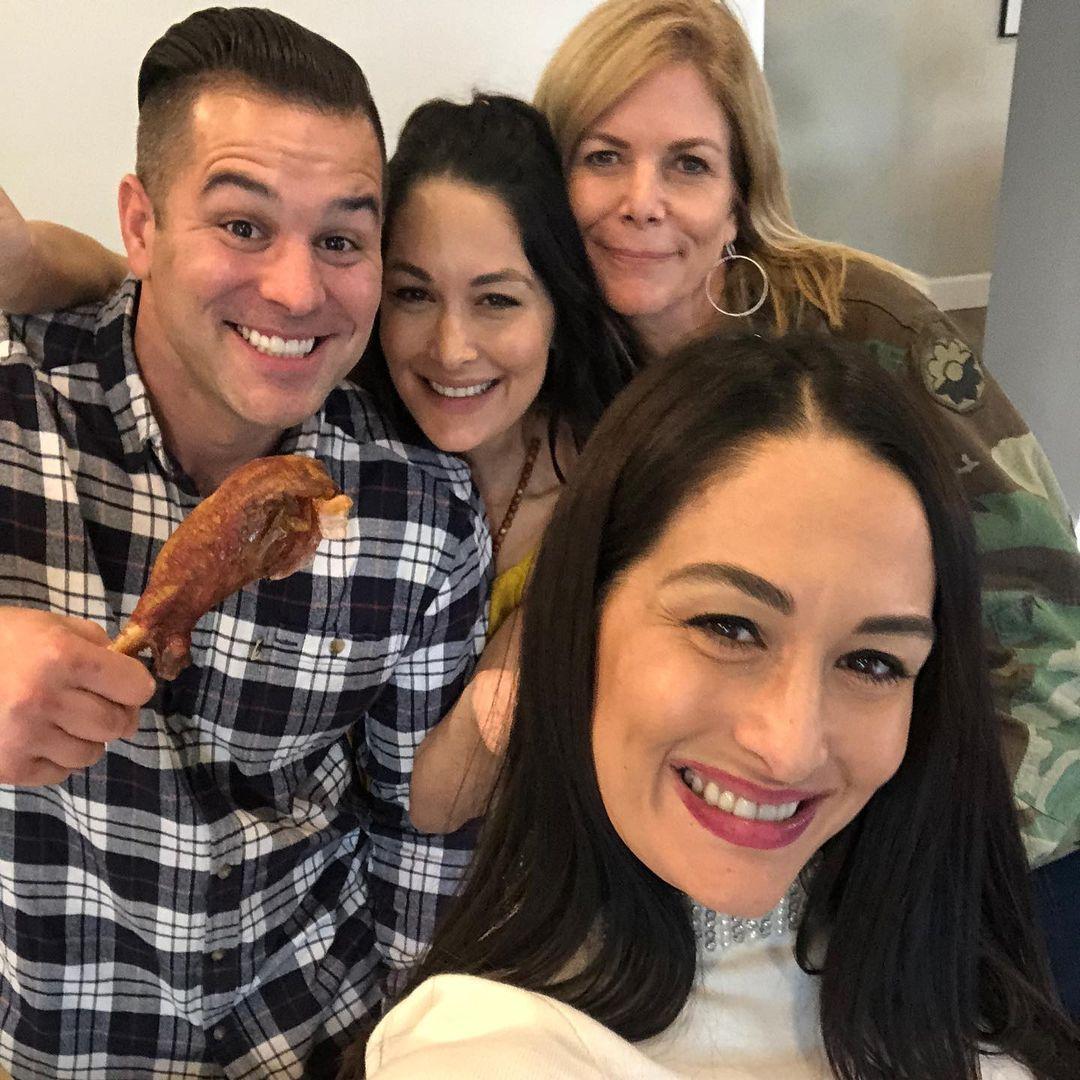 Who is the Bella twins' mom?
Kathy Laurinaitis gave birth to her daughters when she was just 19, which makes her a pretty young grandma. And honestly, if you look at pictures of the three of them together, she seems more like an older sister than a mom. But her gift for gracefully aging doesn't come from straying from hard work.
She is a managing partner at the recruiting company JBN & Associates and has worked for the Phoenix Suns Charities Board for years. She also appeared on several episodes of Total Bellas.
So in between running her own business, doing her philanthropic work, and being a doting grandma, Kathy just has a lot going on. Luckily, her daughters are always quick to praise her for her continued hard work.
Nikki and Brie Bella spoke out about their mom's brain surgery.
In 2020, Nikki and Brie both wrote about Kathy's brain surgery on their respective Instagram accounts and urged their followers to keep their mom in their prayers. They revealed that doctors planned to remove a mass from her brain stem and, afterward, Nikki took to Instagram again to let everyone know the surgery was a success.
"Mama Bella had a very successful surgery!" Nikki wrote. "Can't thank you all enough for your prayers, love, light and beautiful words! Can't wait for my Mom to see how loved she is. It's going to mean the world to her. Now prayers for her recovery! And thank you to the surgeons who took such incredible care of her. Can't thank you all enough!"
Kathy also used to be a big part of 'Total Bellas.'
Although Kathy certainly has plenty going on outside of the show business life her daughters lead, she was on Total Bellas plenty over the years, as she is a huge part of the Bella twins' lives. In Season 5, there was some friction between Kathy and her daughters when she learned they were interested in reconnecting with their biological father, whom she had divorced years previously.
These days, however, the Bella twins seem to be as close as ever with their mom. And, through the ordeal of her brain surgery, they have stuck by her as much as possible. Clearly, she has plenty of family and friends rooting for her fast recovery, including the Bella Army. Because yes, that's still totally a thing.
Who is the Bella twins' biological father?
The Bella twins regularly see/hang out with their mom and stepdad, and the blended family gets along really well. It's a different story entirely with Nikki and Brie's biological father — who at one point, didn't even bother to let his twin daughters know he was expecting another child.
"I was telling Nicole how my dad unfollowed me off Instagram," Brie told her now husband Daniel Bryan over the phone during a 2015 episode of Total Bellas. "But then when Nicole and I were looking, the biggest thing we found out is that my dad is going to be having a new son … It's just typical of our relationship."
The Bella twins' biological father is Jon Garcia — who is responsible for Nikki and Brie's Latina roots.
The Bella twins' biological father was excited about their pregnancies.
In late January 2020, Jon opened up with Fox News about the Bella twins' double pregnancy announcement — Nikki with her first child with Artem Chigvintsev, and Brie with her second child. And it was clear their biological father was over the moon for them.
"I'm very excited for both of them. They will be my sixth and seventh grandchildren, God willing everything comes out good," he told the news outlet. "I can't really say it — but OK, I'll say it — I'm especially excited for Nicole."
Jon continued: "I just thought she was going to go without being a mother because it's later in the years for her. Her timing was perfect. She's going to be so good. Nicole is a natural and it's going to change her life for the best."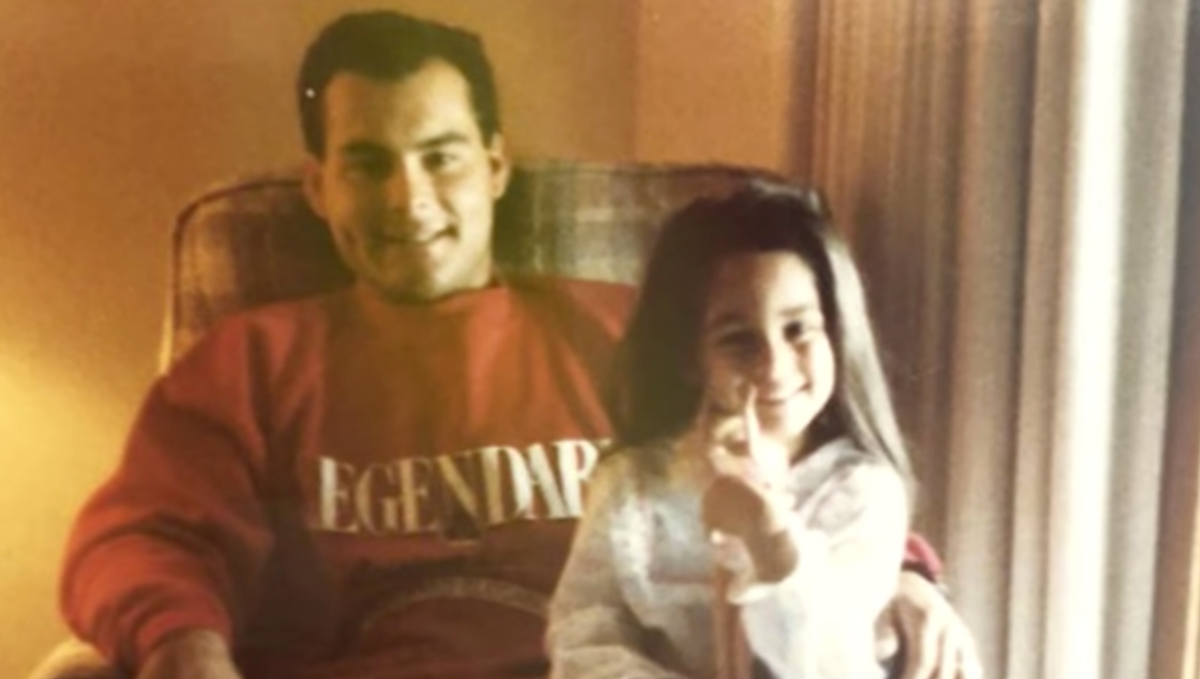 Jon also commented on how Nikki and Brie were both due around the same time. "It's amazing just because their dates are going to be so close together," he told Fox News. "I kind of joked to them and said, 'Did you guys plan this big romantic night or what?'"
Of his twins being pregnant at the same time, Jon added, "This is a win-win. I'm a proud father and, of course, grandfather."
The Bella twins have slowly reconnected with their father.
During an April 2020 episode of Total Bellas, Brie revealed to her mother that she had rekindled a relationship with her biological father.
"I do believe people can change. Part of me feels like maybe dad is, like, in a better place now," Nikki said on the show while talking with Brie and their mom. "I haven't seen him in what, over five years."
"But you've learned. And hopefully, when you see him — whenever that happens — that you guys can start a new relationship," Kathy told her twin daughters.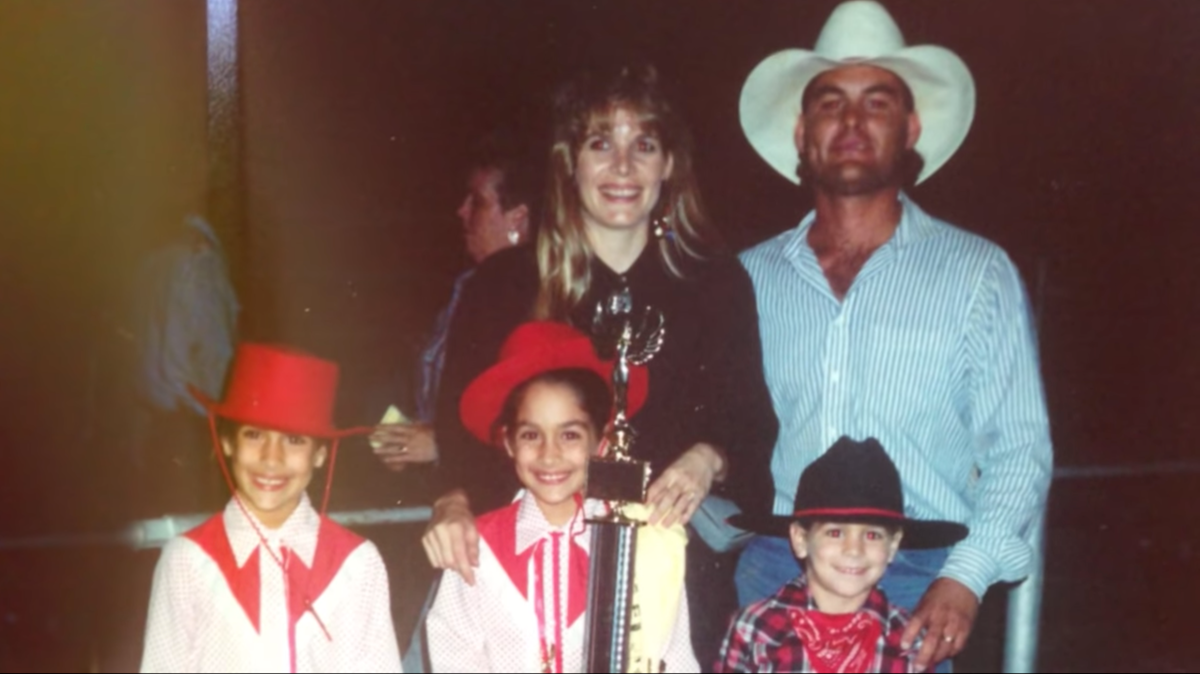 That's when Brie chimed in with, "I mean, I've seen dad," adding that she'd met up with him at least twice recently.
"I've been in the process of re-building a relationship with my father," Brie explained. "For a long time, we'd go on and off. And it really took my husband to be like, 'Brie, if my dad was still alive, I'd do anything in the world to text him. You're lucky you have that. I don't want to hang onto anger. I don't want to keep thinking about the past. I just want to let go. But I didn't tell my mom because I knew it would hurt her."
Ultimately, Nikki and Brie did reunite with their biological father on Total Bellas — and Jon hinted that his absence in his kids' lives had to do with substance abuse.
As you can see, the Bella twins' relationship with their biological father is complicated. There have clearly been hurt feelings through the years — but it seems Nikki and Brie have been open enough in recent years to start to allow Jon back into their lives.
It'll be interesting to see how much of a role Jon does (or doesn't) play in Nikki's wedding. Hopefully, a pair of new grand-babies (Nikki's son, Matteo, was born on July 31, 2020, Brie's son, Buddy, was born on August 1, 2020) helped facilitate the father-daughter relationship.