Tucker Carlson's net worth and salary ranked him below some of his Fox News colleagues. Find out how much Carlson made and why he's no longer at Fox.
As one of the most influential conservative media figures in the U.S., it shouldn't come as a shock that Tucker Carlson has garnered a loyal following of more than 6 million fans on Twitter alone. Carlson keeps it candid, and perhaps his lack of using a filter when commentating is what drove people to watch Tucker Carlson Tonight, a Fox News show that abruptly ended on April 21, 2023.
Tucker Carlson Tonight was one of the most-watched cable news programs, with an average of 3.02 million viewers tuning in per episode. In February 2023, Carlson's show drew in a record audience of 3.473 million viewers, according to Forbes.
So, if Carlson had the No. 1 cable news show, then he surely has the No. 1 net worth and salary, right? Well, not according to a 2020 ranking.
Profile Summary
Tucker Carlson has worked for a number of different networks including CNN (2000–2005), PBS (2004–2005), MSNBC (2005–2008), and Fox News (2009–2023). Despite his contentious views, he has held interviews with some of the world's most influential people including Donald Trump and Elon Musk.
| | |
| --- | --- |
| Celebrated Name: | Tucker Carlson |
| Net Worth: | $30 million |
| Profession: | American political conservative commentator |
| Full Real Name: | Tucker Swanson McNear Carlson |
| Birthdate: | May 16, 1969 |
| Birthplace: | San Francisco, Calif. |
| Education: | Trinity College |
| Spouse: | Susan Andrews |
| Children: | 4 kids namely Buckley, Hopie, Lillie, and Dorothy Carlson |
How much did Tucker Carlson make at Fox News?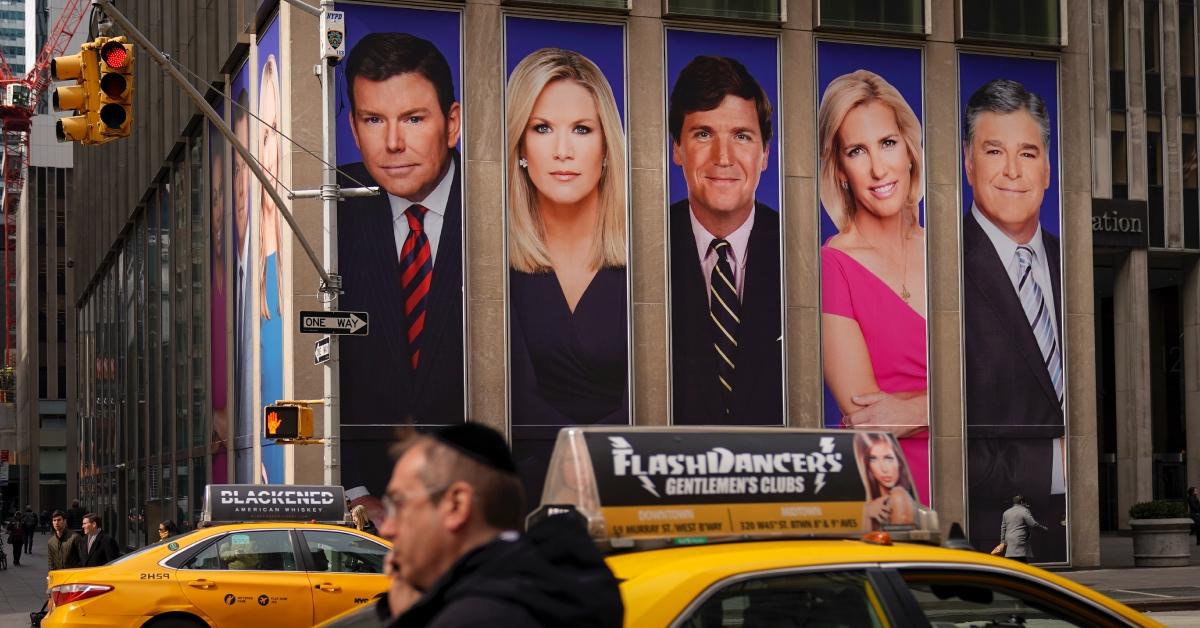 In TheStreet's ranking of TV anchor salaries, last updated in February 2020, Carlson ranked 12th out of 15, with a salary of $6 million and a net worth of $20 million. His salary and net worth ranked him above MSNBC's Lawrence O'Donnell, NBC News's Lester Holt, and CNN's Erin Burnett. However, he still ranked below other cable TV news stalwarts, including other Fox News anchors, even with the $10 million salary CNN reported he was earning in August 2020.
Fox News's Maria Bartiromo had a salary of $10 million and a net worth of $50 million, ranking her at No. 7, while Sean Hannity topped the chart with a salary of $40 million and a net worth of $250 million.
CNN host Anderson Cooper, meanwhile, had a salary of $12 million and a net worth of $100 million, although TheStreet speculated that the CNN host's fortune would jump to more than $1 billion with an inheritance from his late mother, Gloria Vanderbilt.
In 2023, Carlson's salary was still quite lower than that of his peers. Carlson was reportedly being paid $6 million annually just before Tucker Carlson Tonight aired for its final time on April 21, 2023. While Carlson's salary didn't seem to budge despite the jump in viewers, Hannity's increased to $45 million. His net worth, however, did increase to $30 million.
Who advertised on 'Tucker Carlson Tonight'?
One possible reason Carlson wasn't paid more or worth more is that major advertisers fled from Tucker Carlson Tonight.
Ad money for the show fell from almost $92.7 million in 2017 to $48.3 million in 2018 — a 47.8 percent decline — as Variety reported in 2019. And a TV[R]EV analysis showed that in the last week of March 2021, the biggest advertiser during Tucker Carlson Tonight was Fox News itself with 18 ads, followed by the controversial MyPillow with 10 ads.
In a column on April 30, 2023, Los Angeles Times business columnist Michael Hiltzik wondered how Tucker Carlson Tonight would survive without major advertisers. "Judging from my viewing of the program on a couple of recent evenings, it comprises one advertiser that has attracted a regulatory complaint, another dinged for alleged ineffectiveness, a few others selling products for geriatrics that one would more expect to see more on daytime TV or in predawn hours and a few other minor consumer products," Hiltzik added.
In addition to having advertisements disassociate, Fox News was also hit with a $1.6 billion defamation lawsuit filed by Dominion Voting Systems. Fox ultimately decided to settle the case for $787 million before heading to trial. Days following the settlement, Fox News announced it had cut ties with Carlson.
Why is Tucker Carlson no longer with Fox News?
Carlson and Fox severed ties in April 2023. While Fox didn't disclose the reason behind Carlson's departure, it offered this statement, "We thank him for his service to the network as a host and prior to that as a contributor."
Many assume, however, that Carlson's controversial ways, coupled with the backlash Fox News has continuously received, are the primary factors behind why the right-wing political commentator left the network.
Carlson leaving Fox News not only drew some Twitter users to initiate a boycott against the Rupert Murdoch-owned network, but it also caused Fox News's stock to drop by 5.4 percent, equivalent to about $500 million in value, Bloomberg reported.